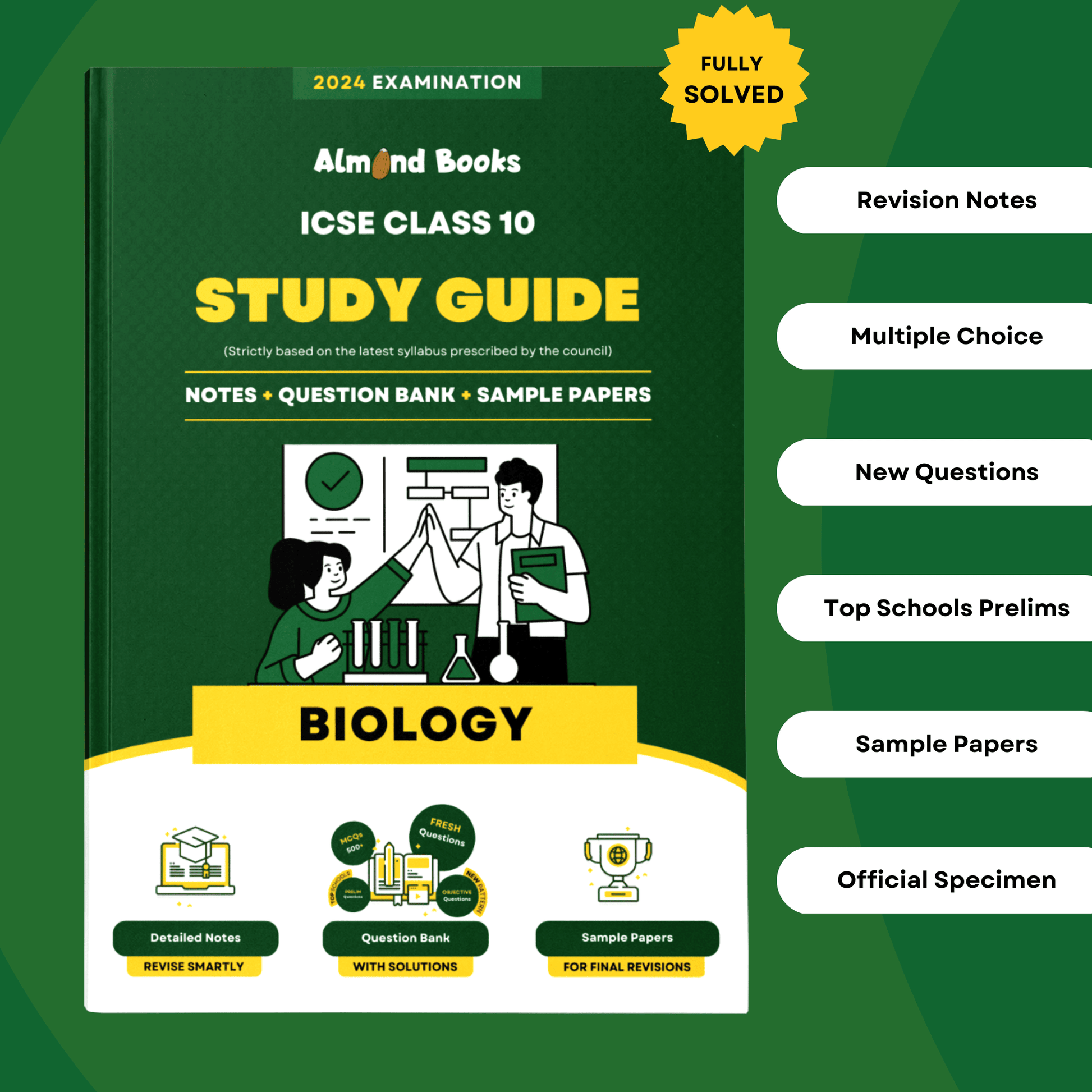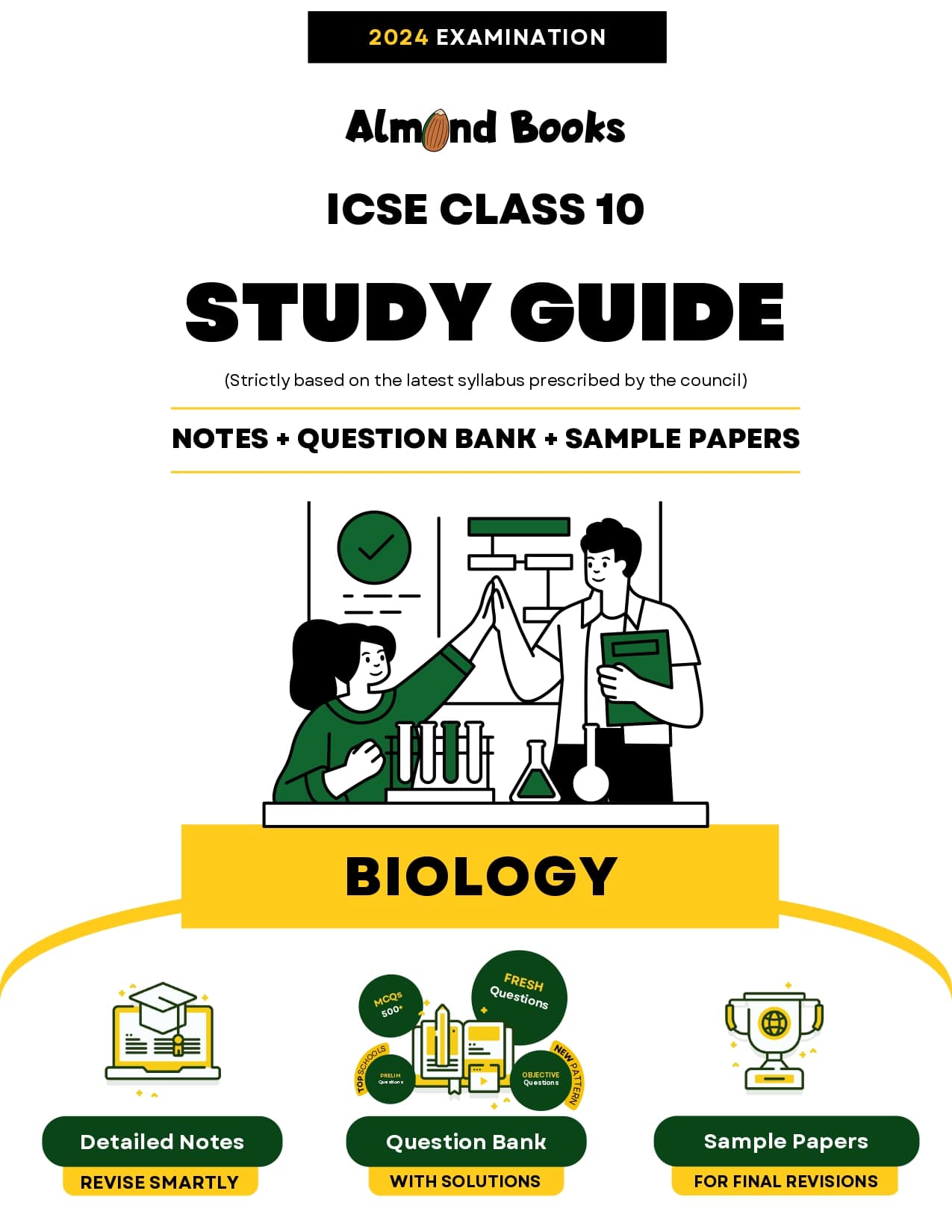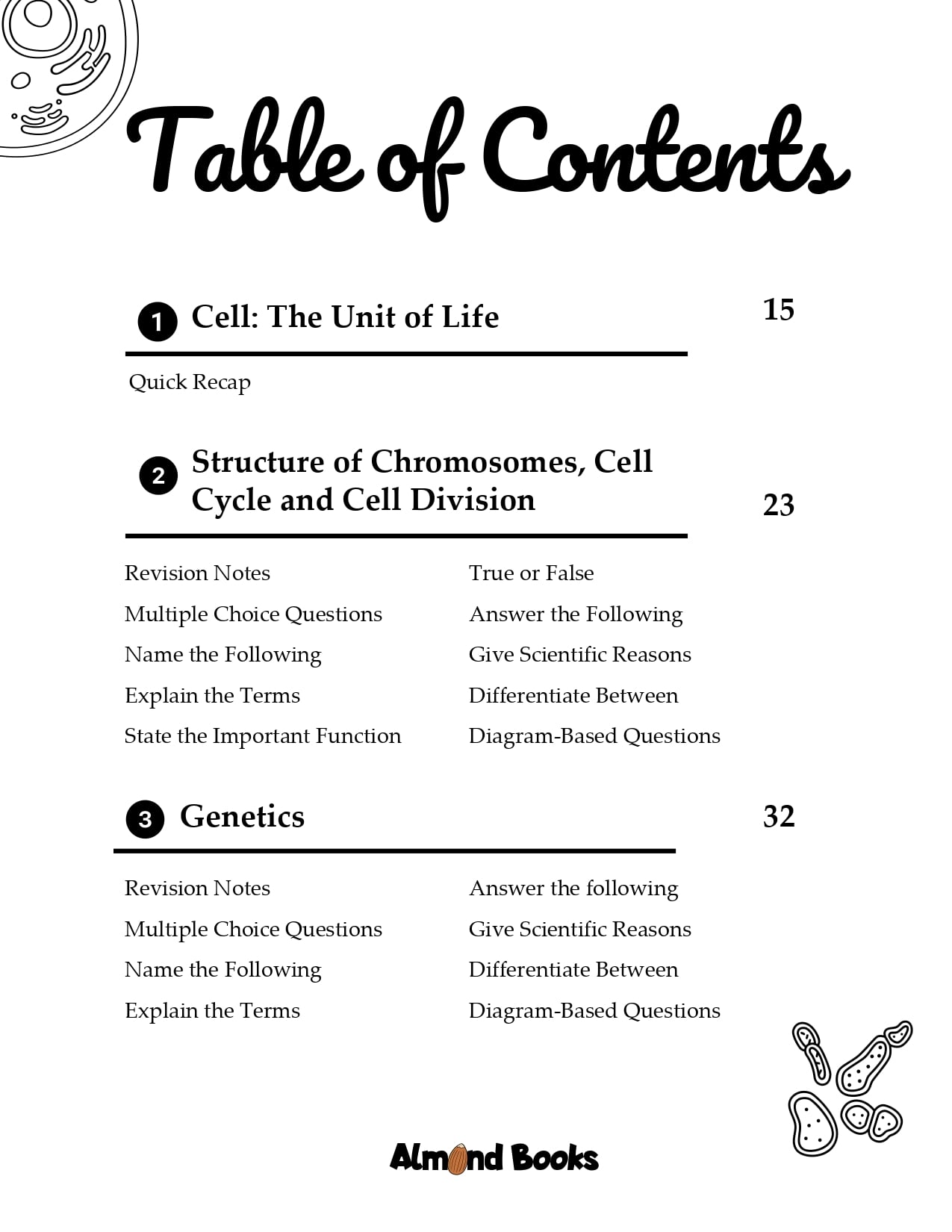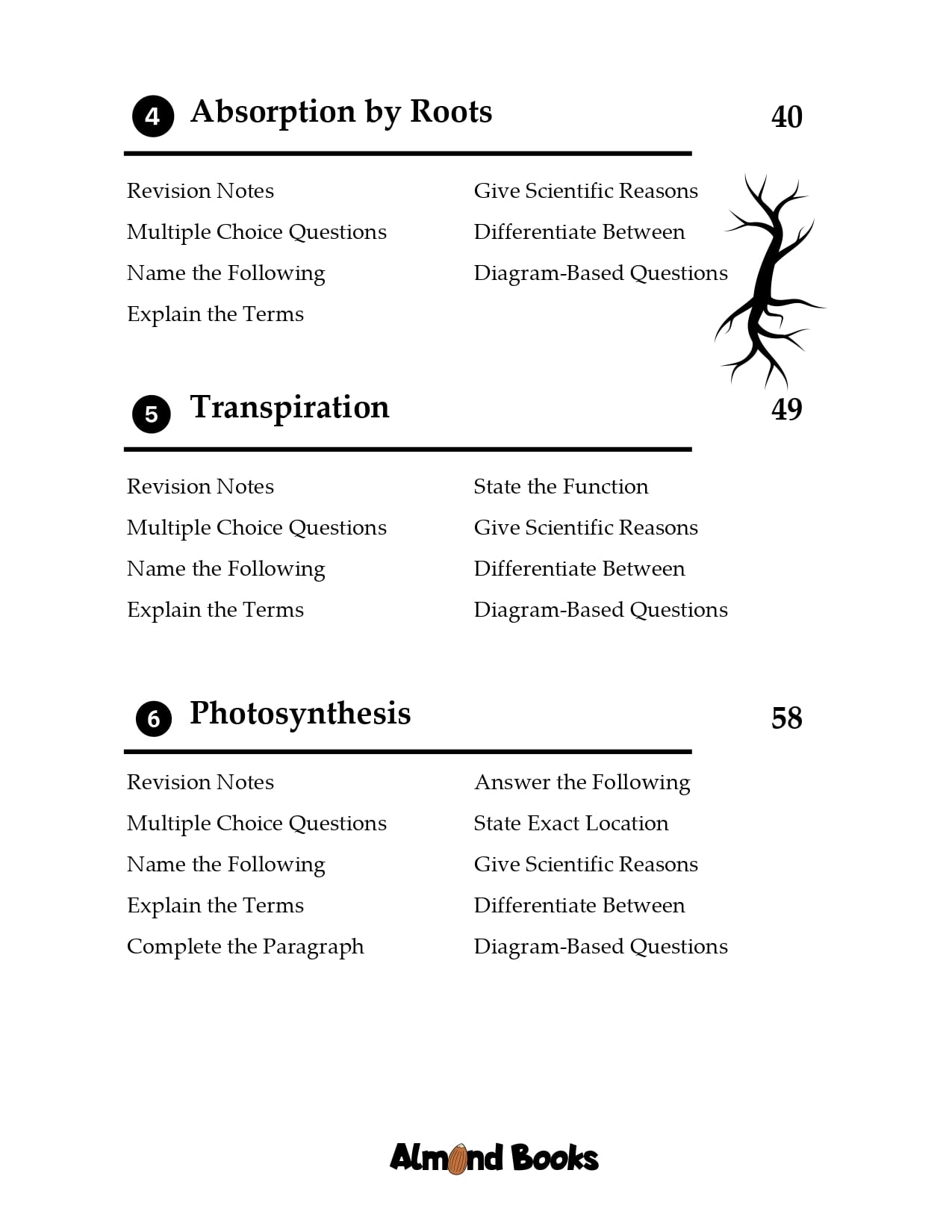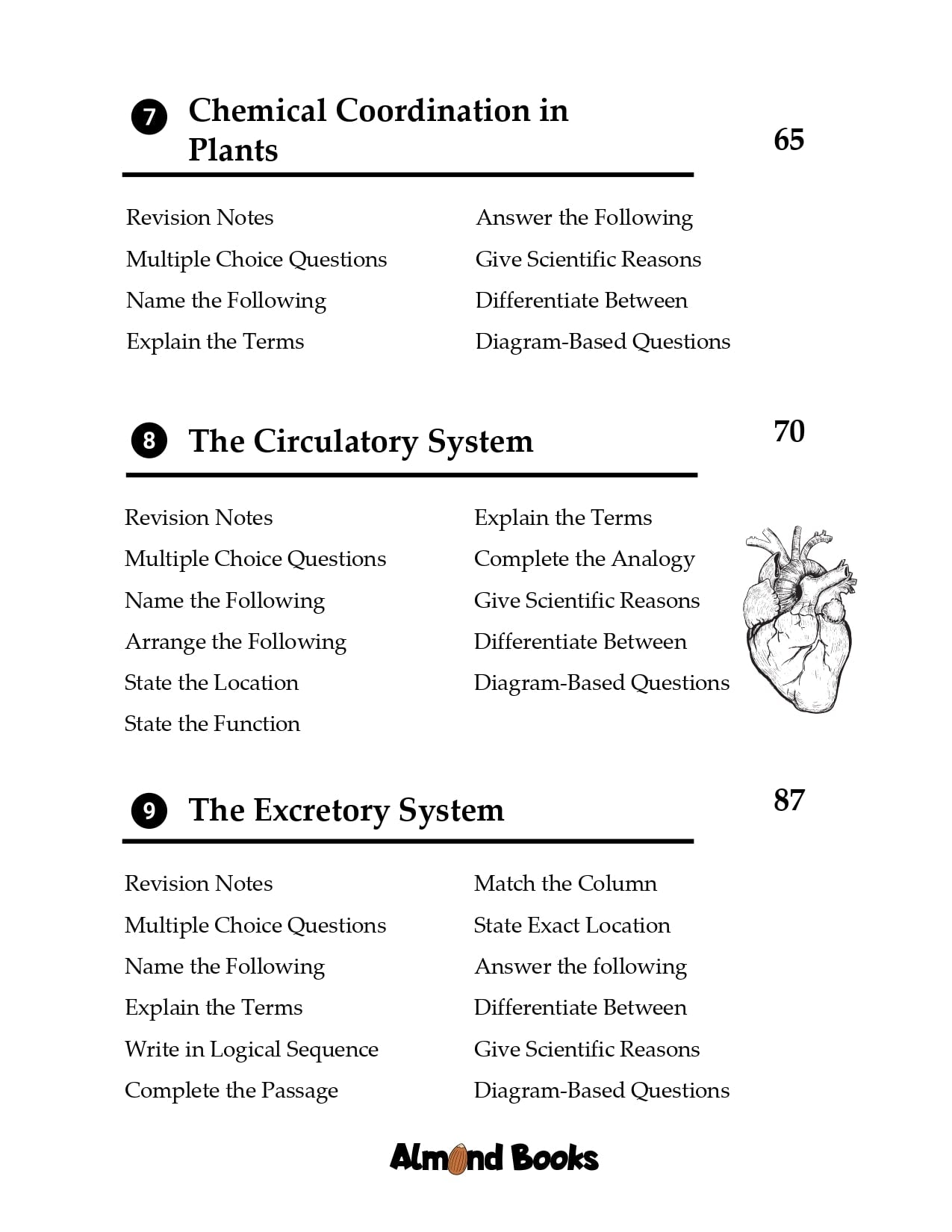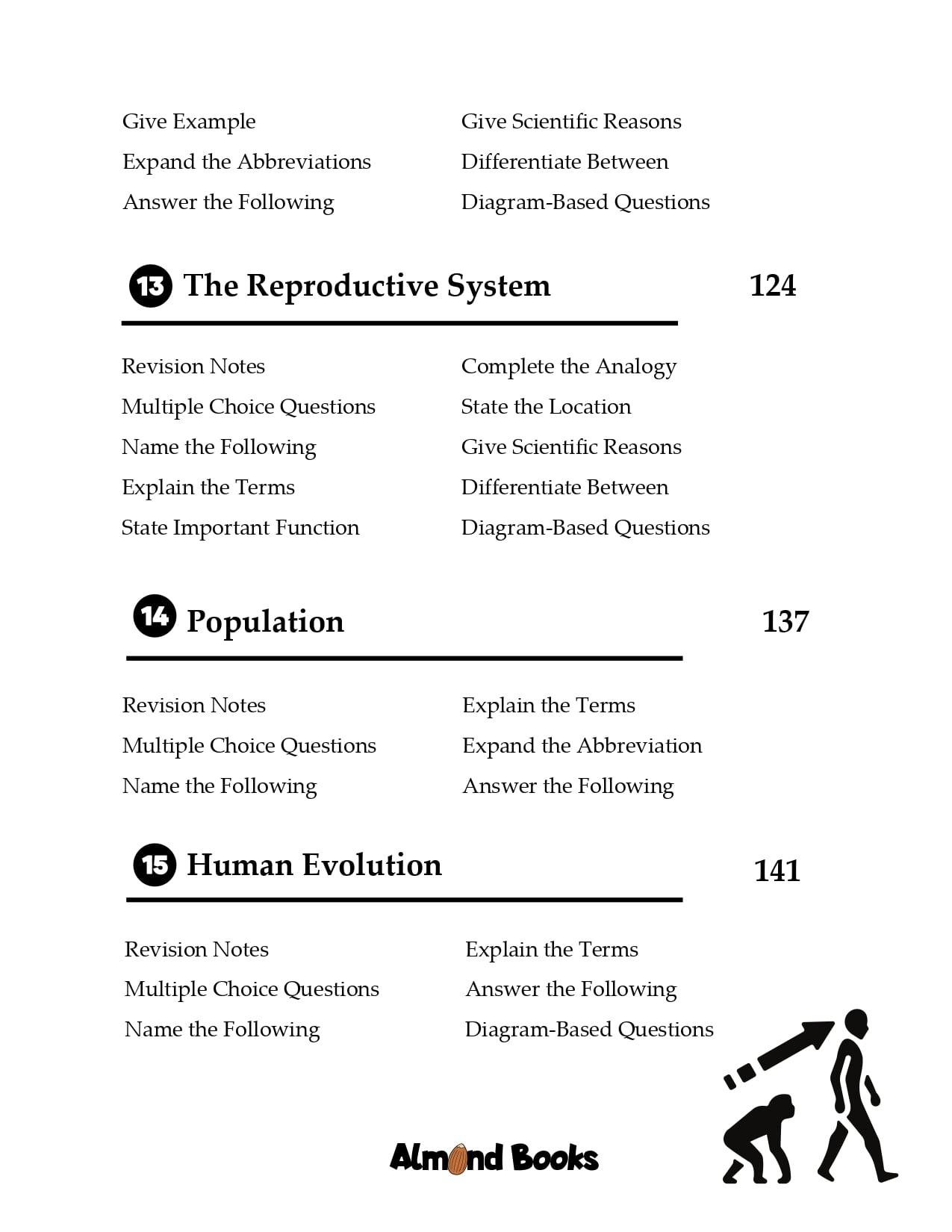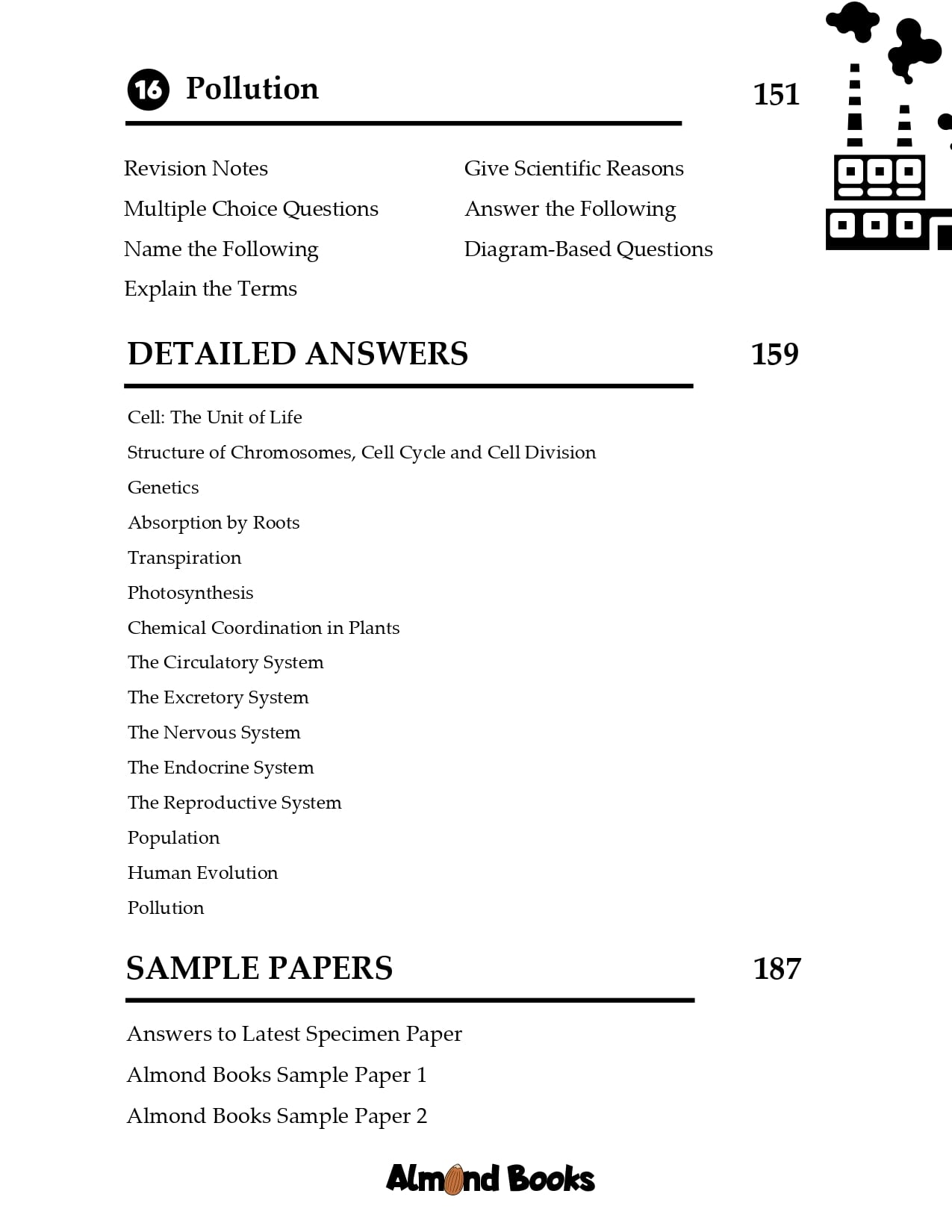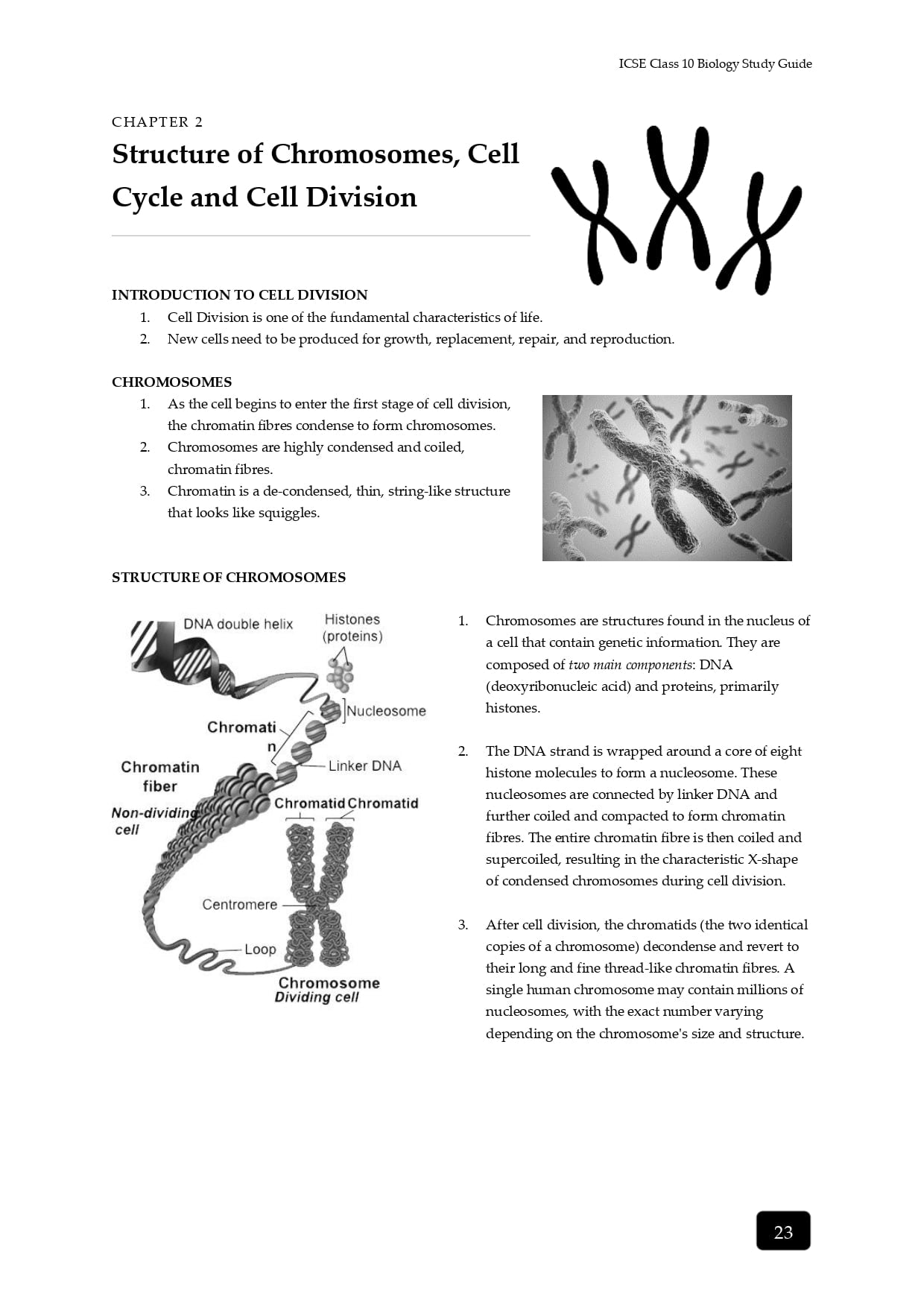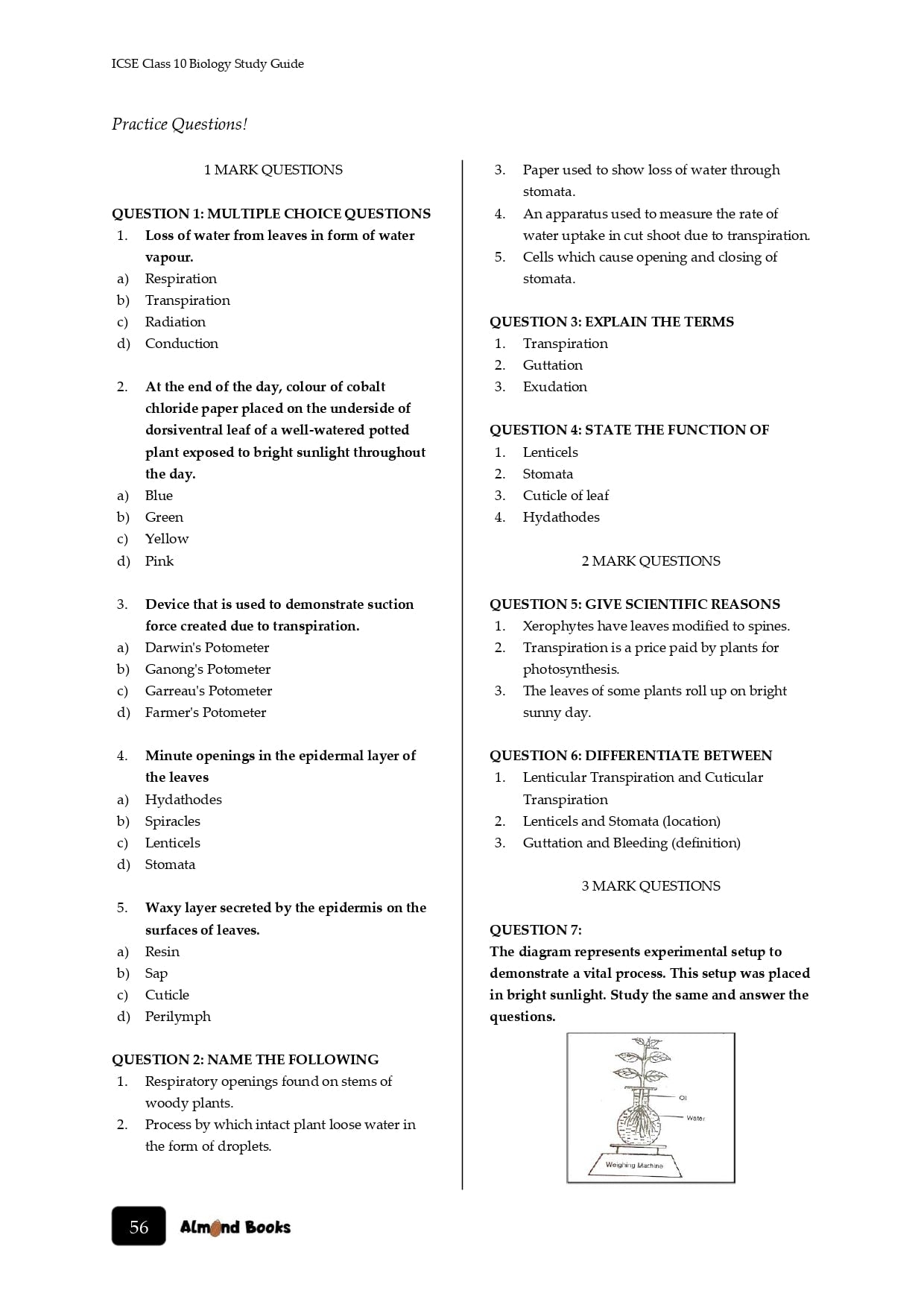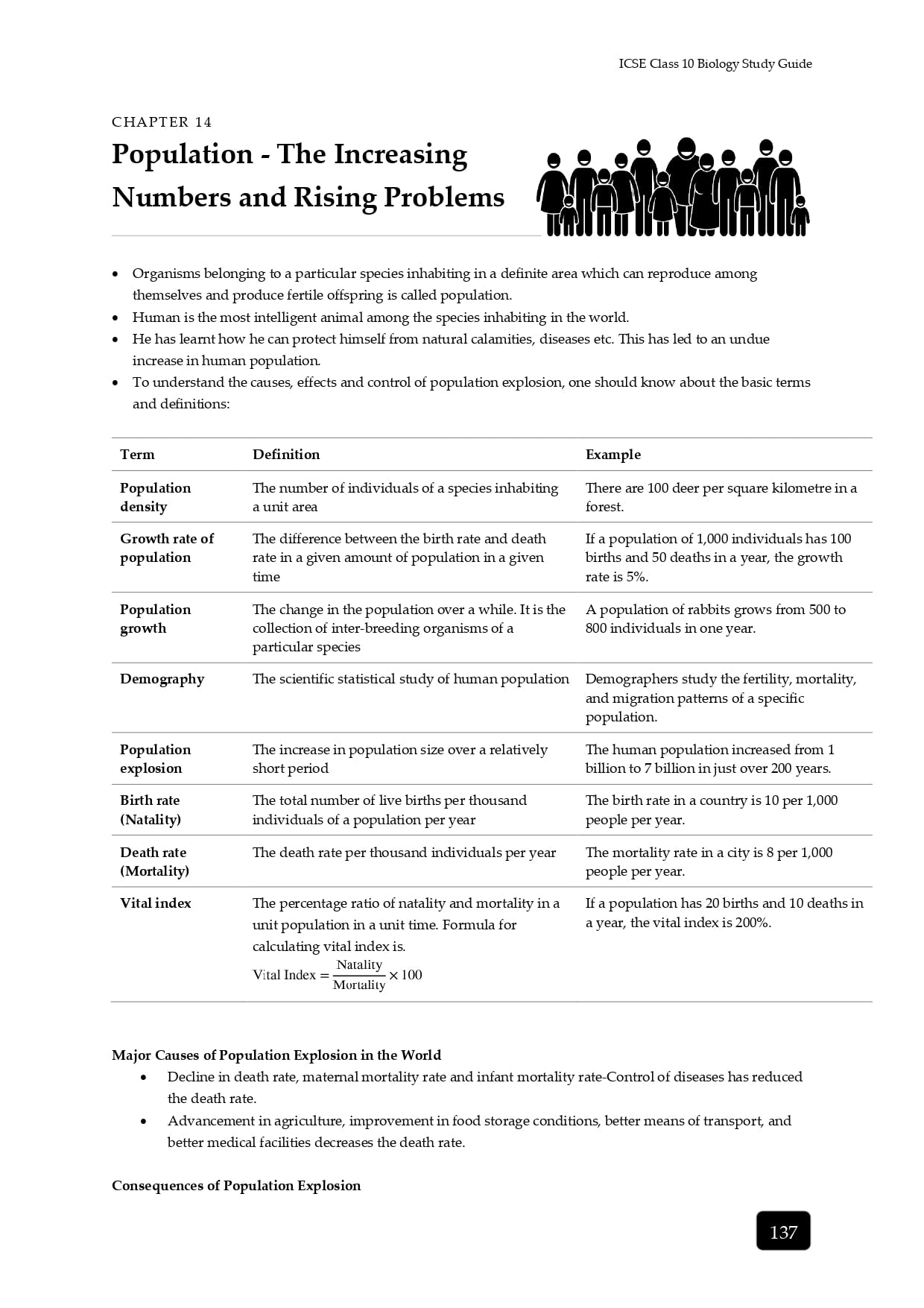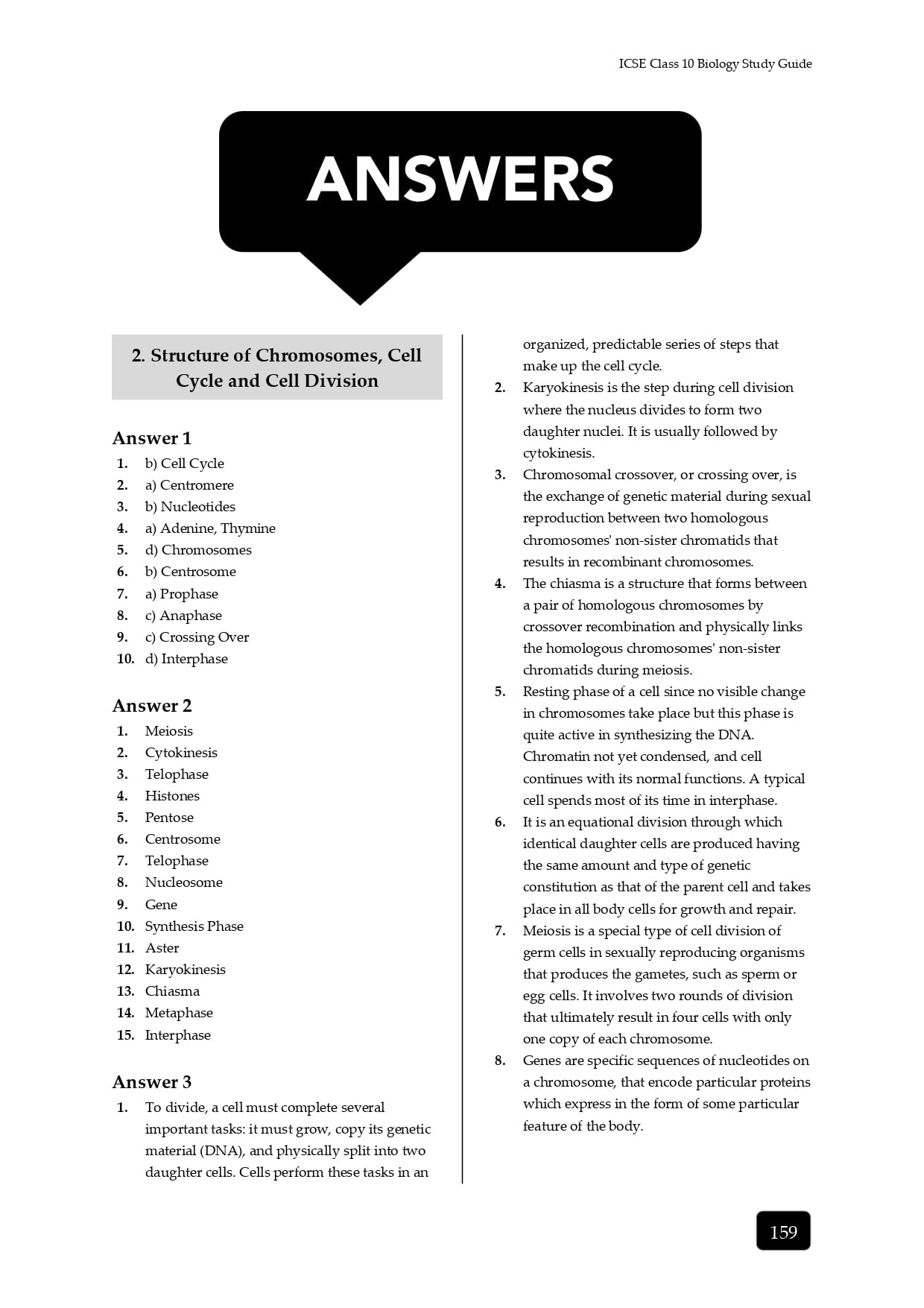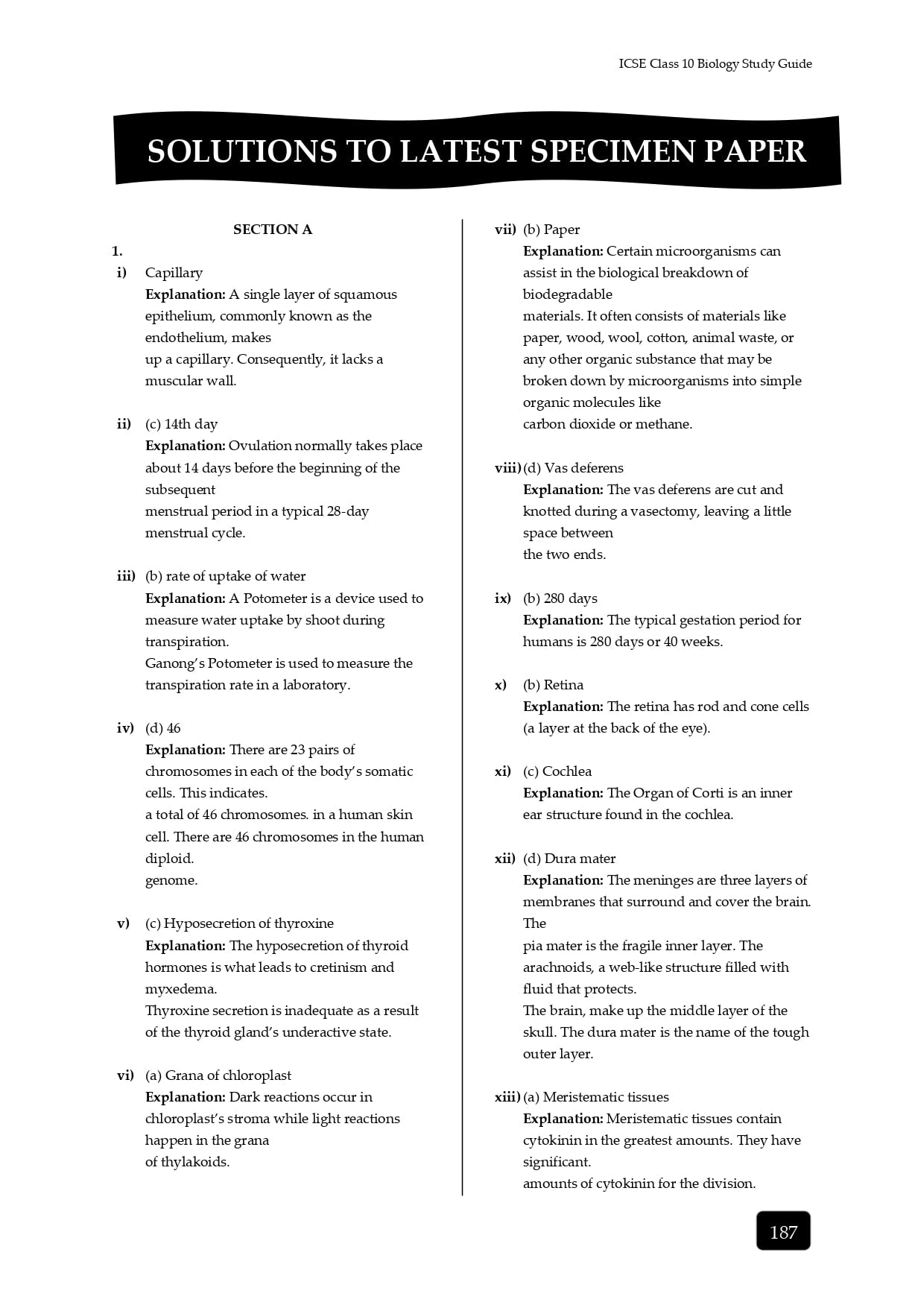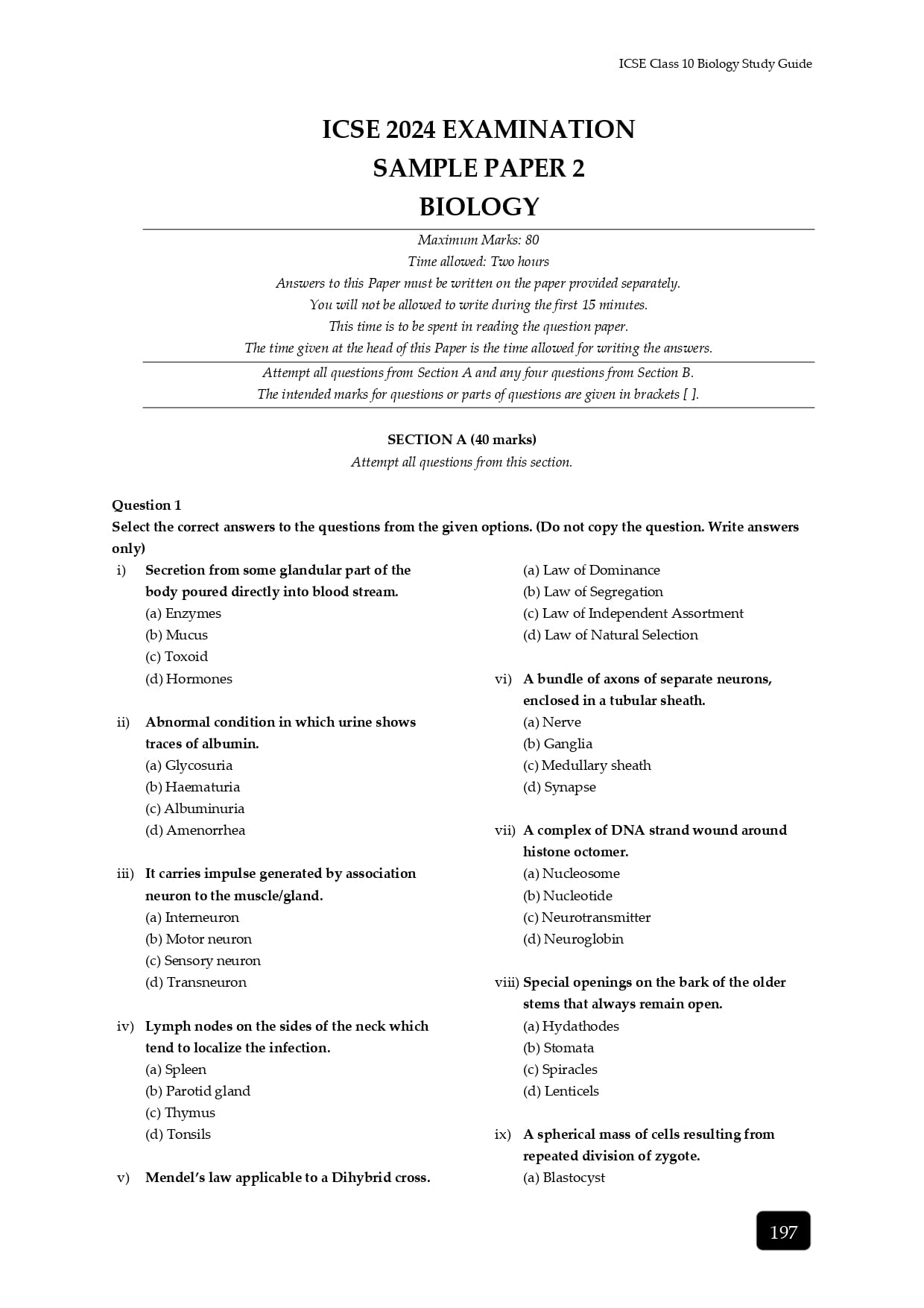 Almond Books ICSE Class 10 Biology Study Guide (For 2024 Exam)
Sale price
Rs. 580
Regular price
101 students and teachers are ordering this book right now
🎁 Get Rs. 80 OFF with discount code ALMONDS
🚚 Free delivery across India on orders above Rs. 500
💰 Cash on delivery available
Almond Books ICSE Class 10 Biology Study Guide (For 2024 Exam)
ICSE BIOLOGY Study Guide Notes + Question Bank + Sample Papers for 2024 Exam (Fully Solved)

Biology is the scientific study of life. As part of the ICSE Grade 10 curriculum, students learn about cells, plant physiology, human anatomy and physiology, as well as the role of population and pollution in everyday life.

This exclusive Biology study guide from Almond Books enables students to grasp the fundamentals of this subject and practise thoroughly for upcoming ICSE exams.

The book follows the latest ICSE Biology syllabus and exam pattern provided in the most recent ICSE Biology specimen paper.
Contents of this book (Chapter-wise)
REVISION NOTES 
Terms, definitions, and examples to clarify concepts.
QUESTION BANK

Multiple Choice Questions

Name the Following
Explain the Terms
State the Important Function
State the Location
Complete the Paragraph
Expand the Abbreviations
Complete the Analogy
True or False
Write in Logical Sequence
Identify and Name
Answer the Following
Give Scientific Reasons
Differentiate Between
Diagram-Based Questions
SAMPLE PAPERS & OFFICIAL SPECIMEN ANSWERS
Biology Sample Papers
Answer key for latest official ICSE Biology Specimen Paper
SOLUTIONS
Entire book is solved.
Chapters covered in this book (Based on Concise Selina/Evergreen Publication Textbooks)
Cell: The Unit of Life (Revision only)
Structure of Chromosomes, Cell Cycle & Cell Division
Genetics
Absorption by Roots
Transpiration
Photosynthesis
Chemical coordination in plants
The Circulatory system
The Excretory system
The Nervous system
The Sense Organs
The Endocrine system
The Reproductive system
Population
Pollution
| | |
| --- | --- |
| SUBJECT | Biology |
| TARGET EXAM | ICSE Class 10 |
| EDITION | 2024 |
| AUTHOR | Multiple |
| PAGES | 300 |
| PUBLISH DATE | 2023-03-20 |
| PUBLISHER | Almond Books |
| TYPE OF MATERIAL | Printed Book/Paperback |
| RETURN PERIOD | 7 days |
School Name:
Orchids The International School
Recommend to others:
Definitely
School Name:
Orchids international school
Recommend to others:
Definitely
Good 👍
It's a good book for revision and u can even practice question and it will help in scoring good grade 👍