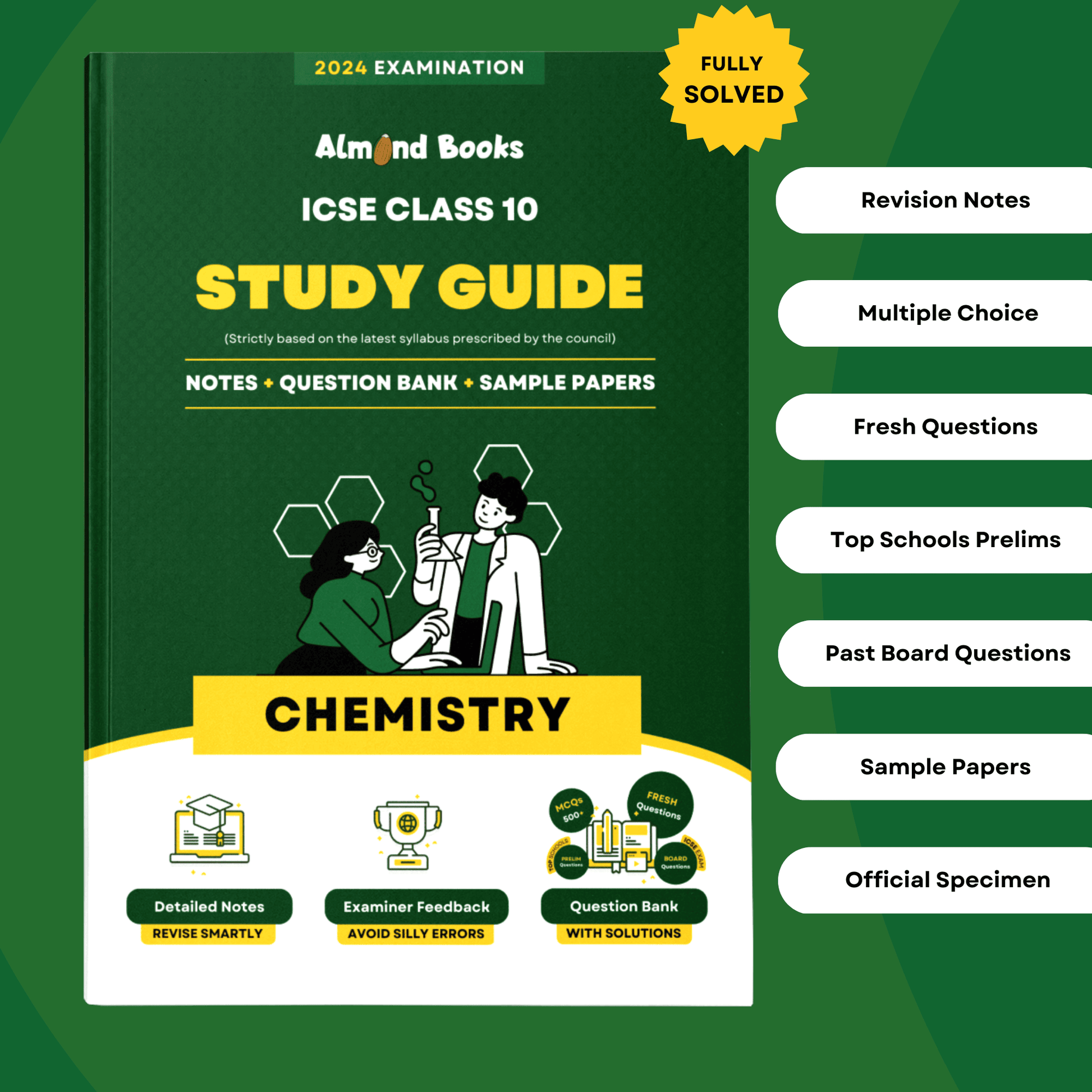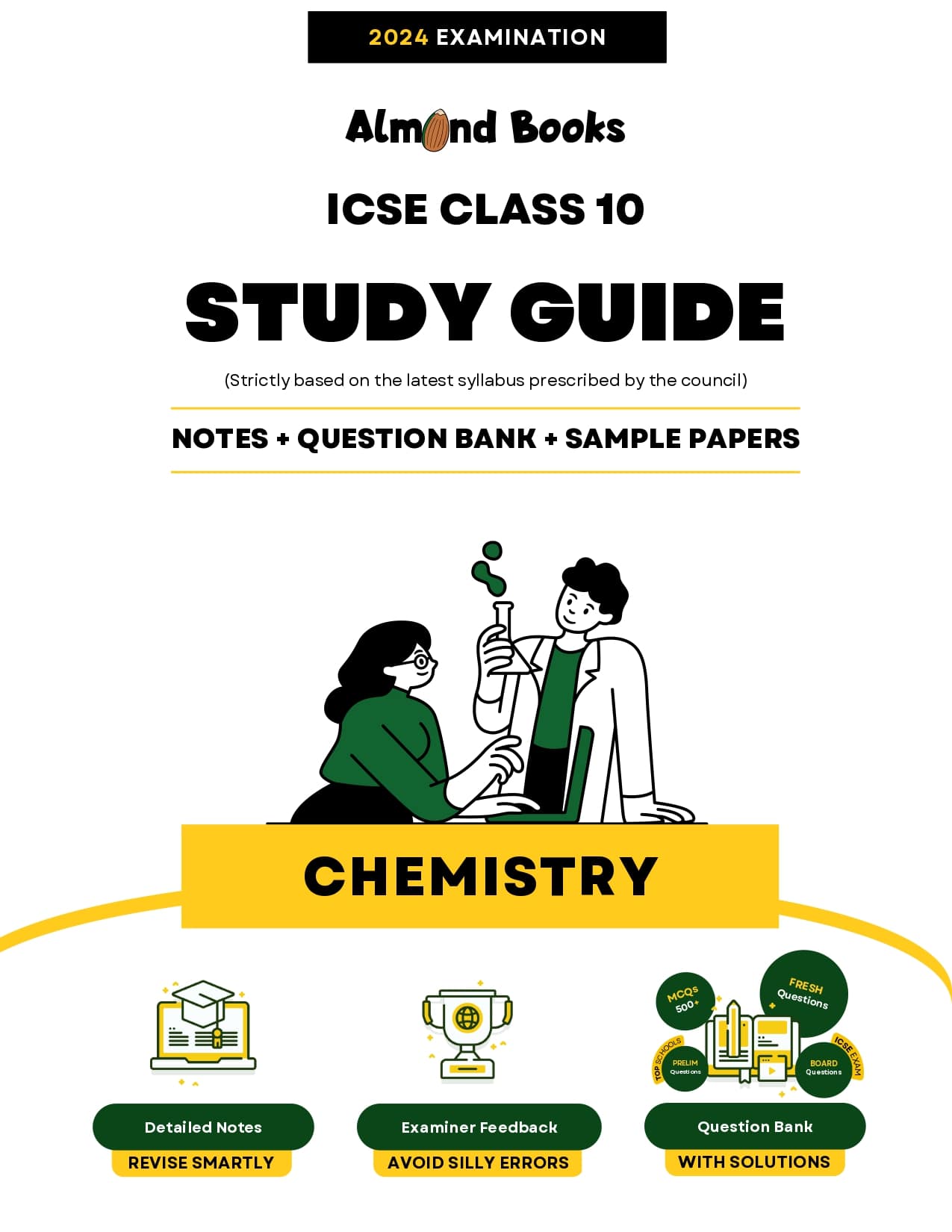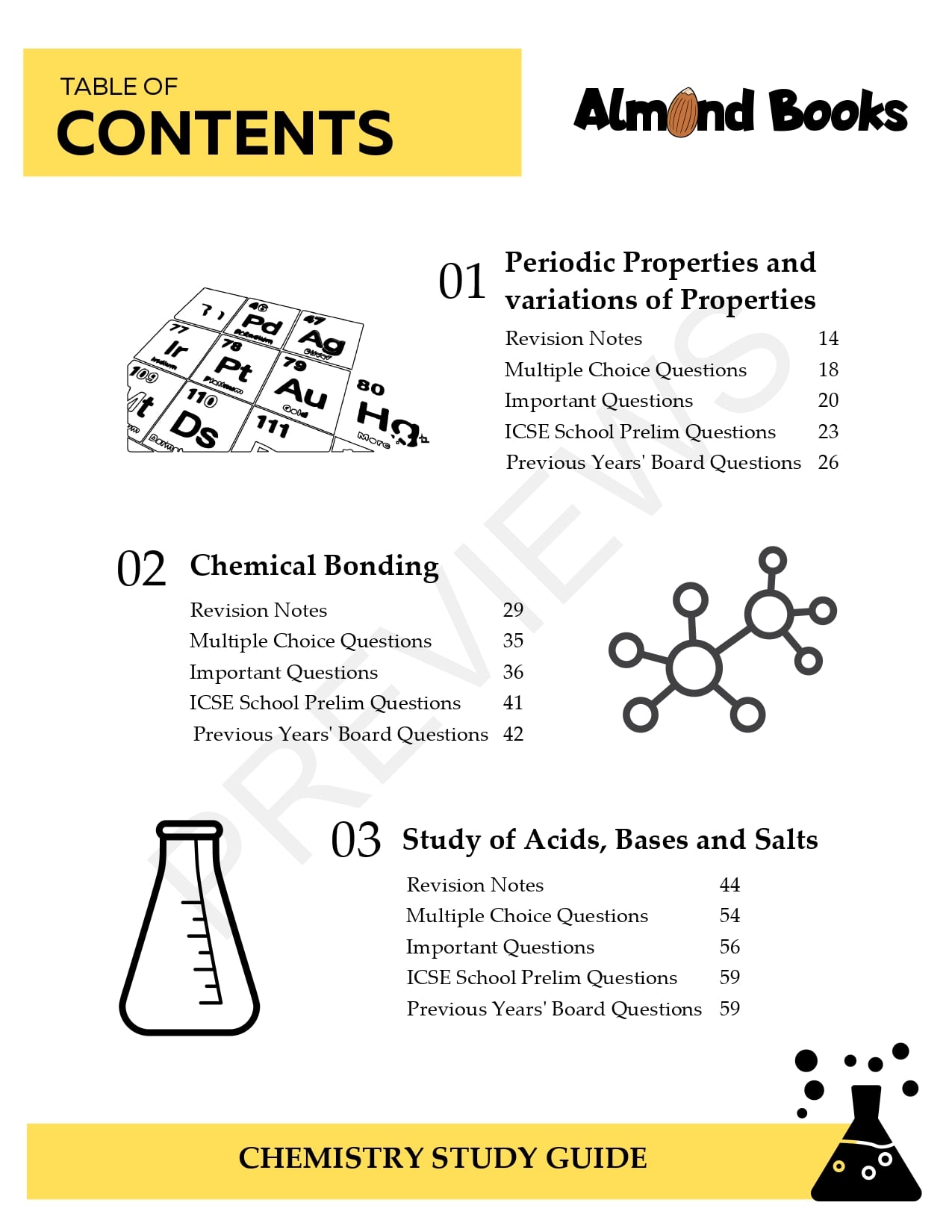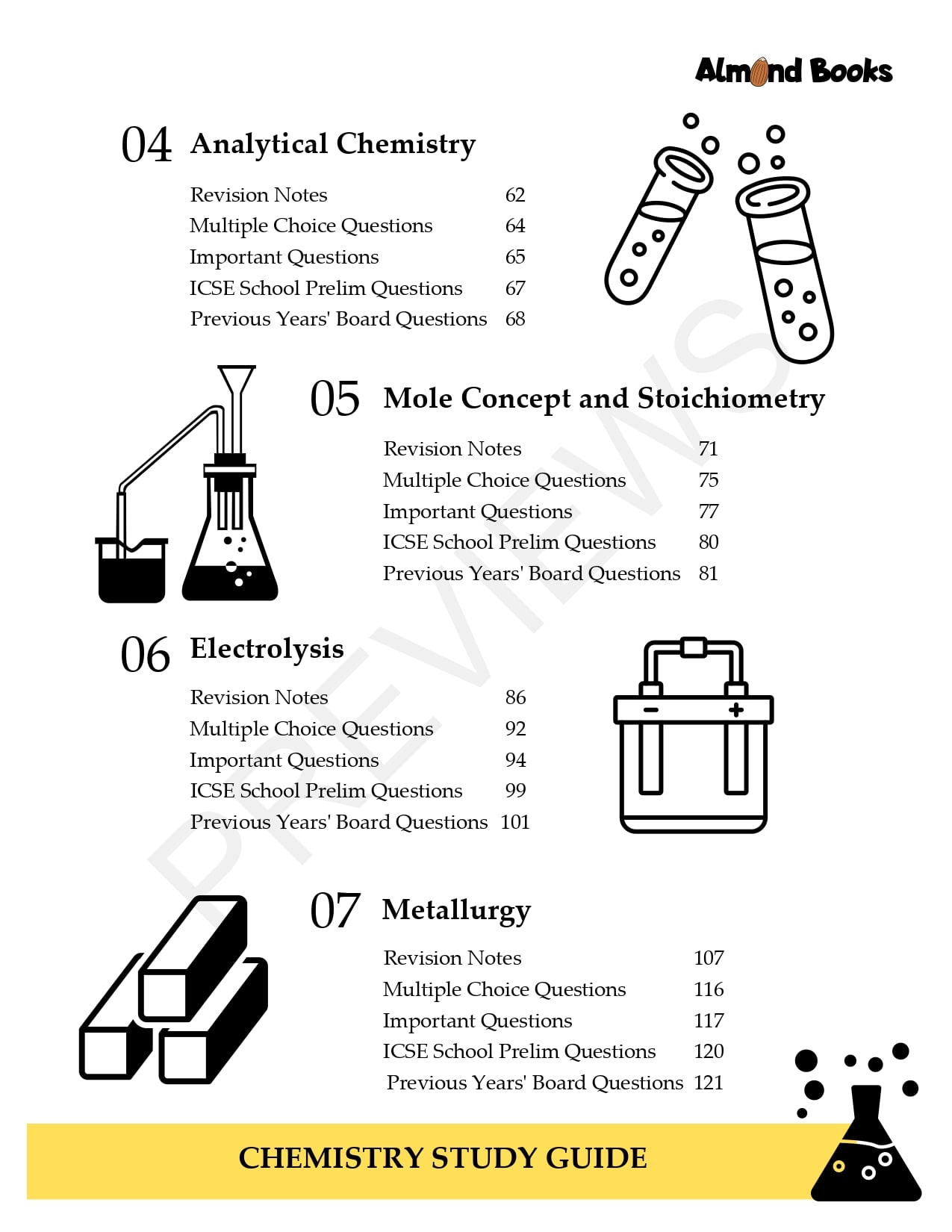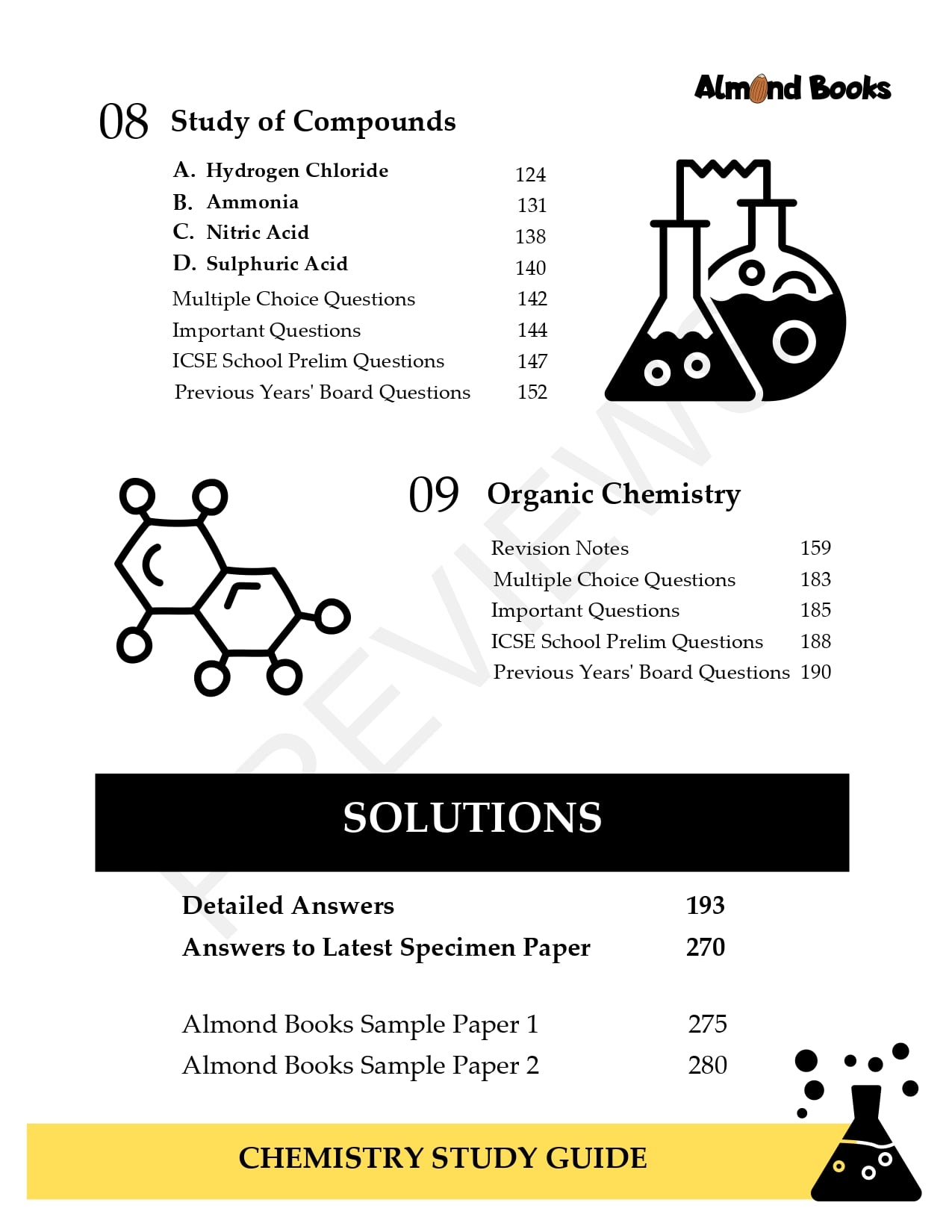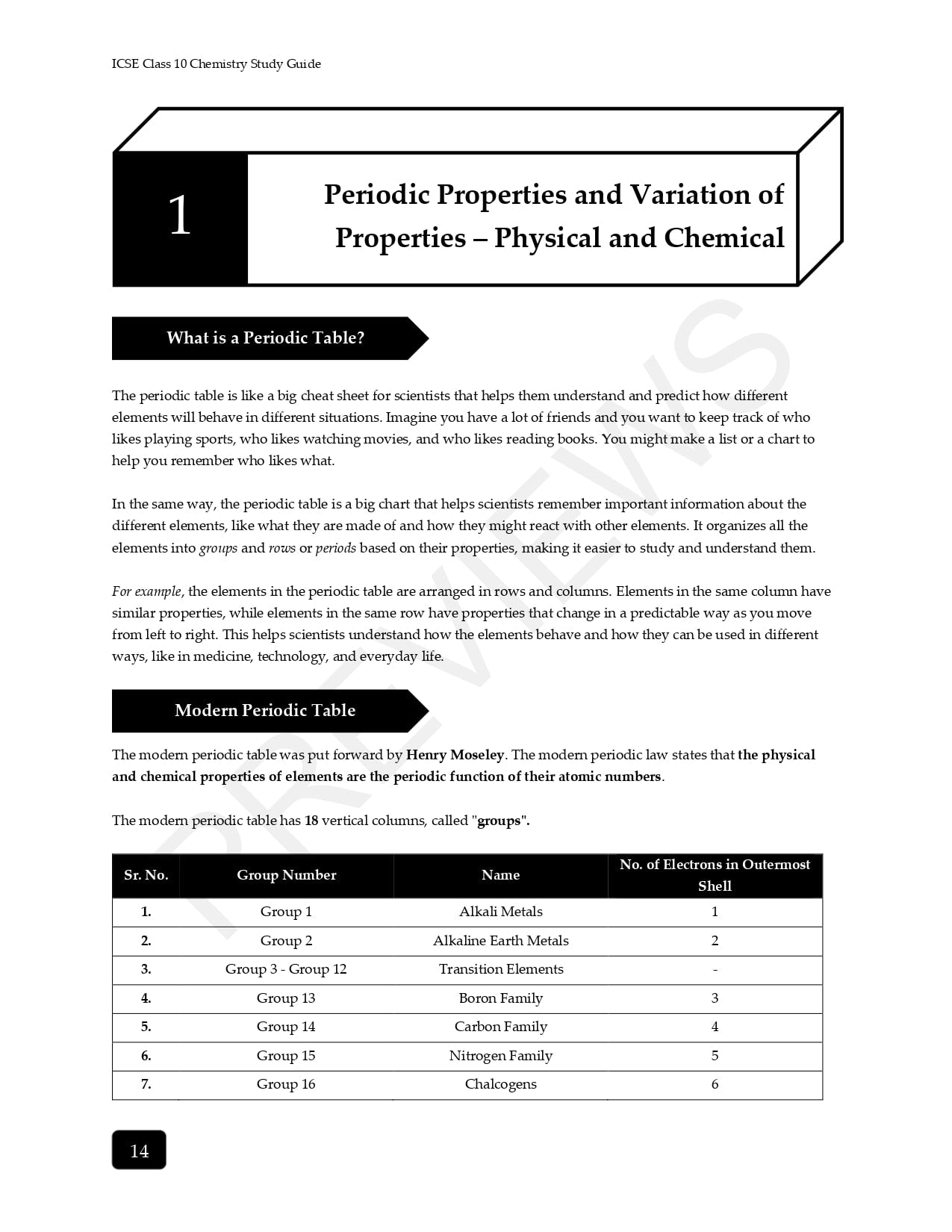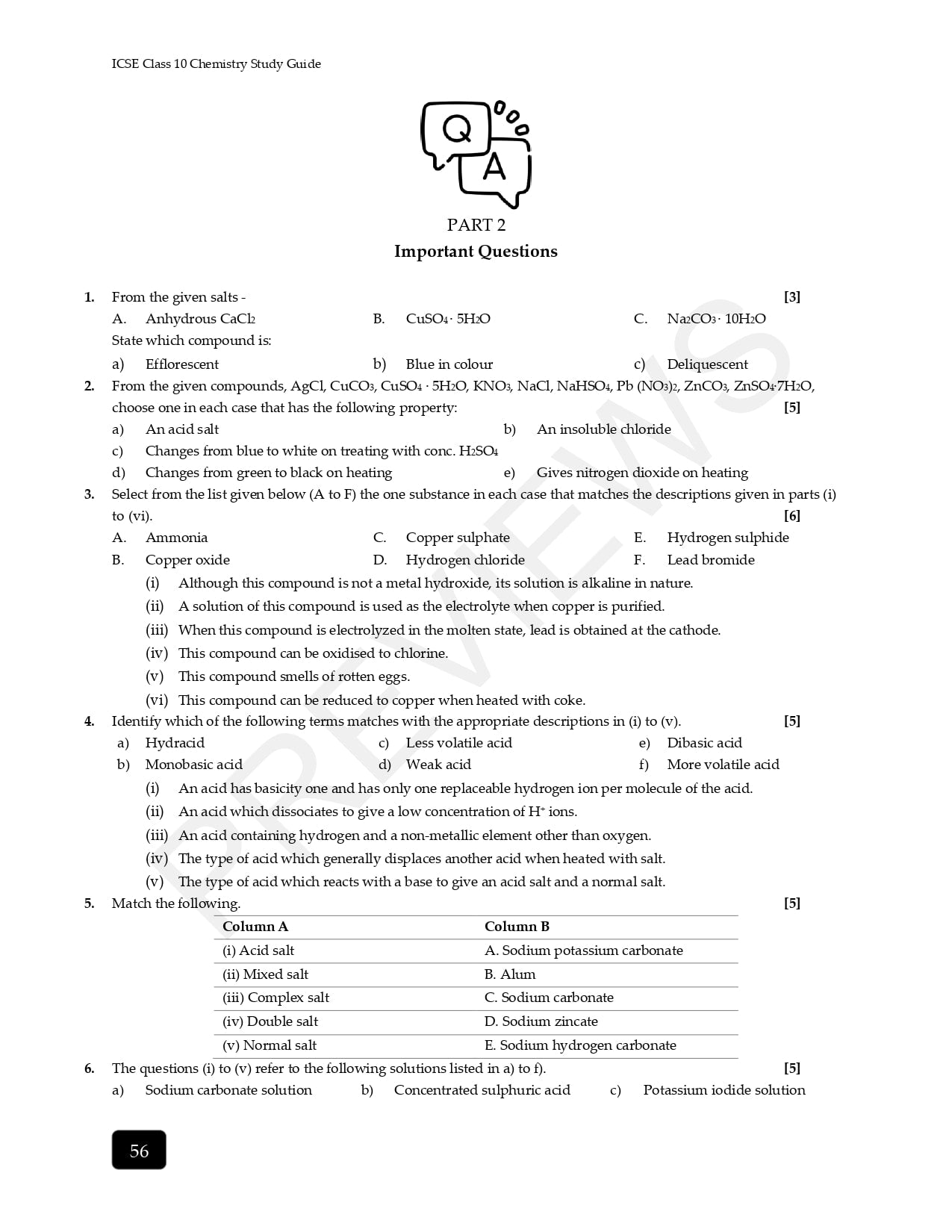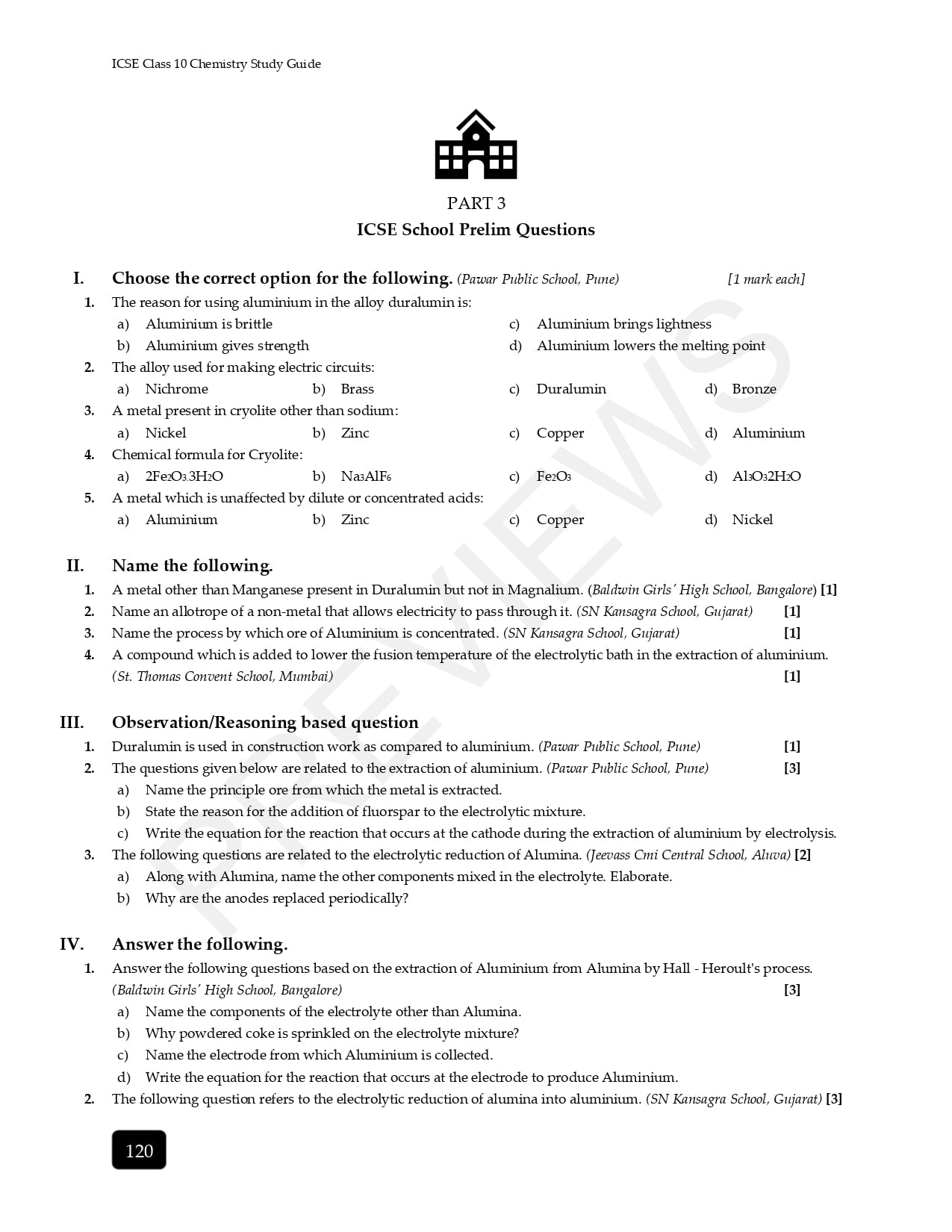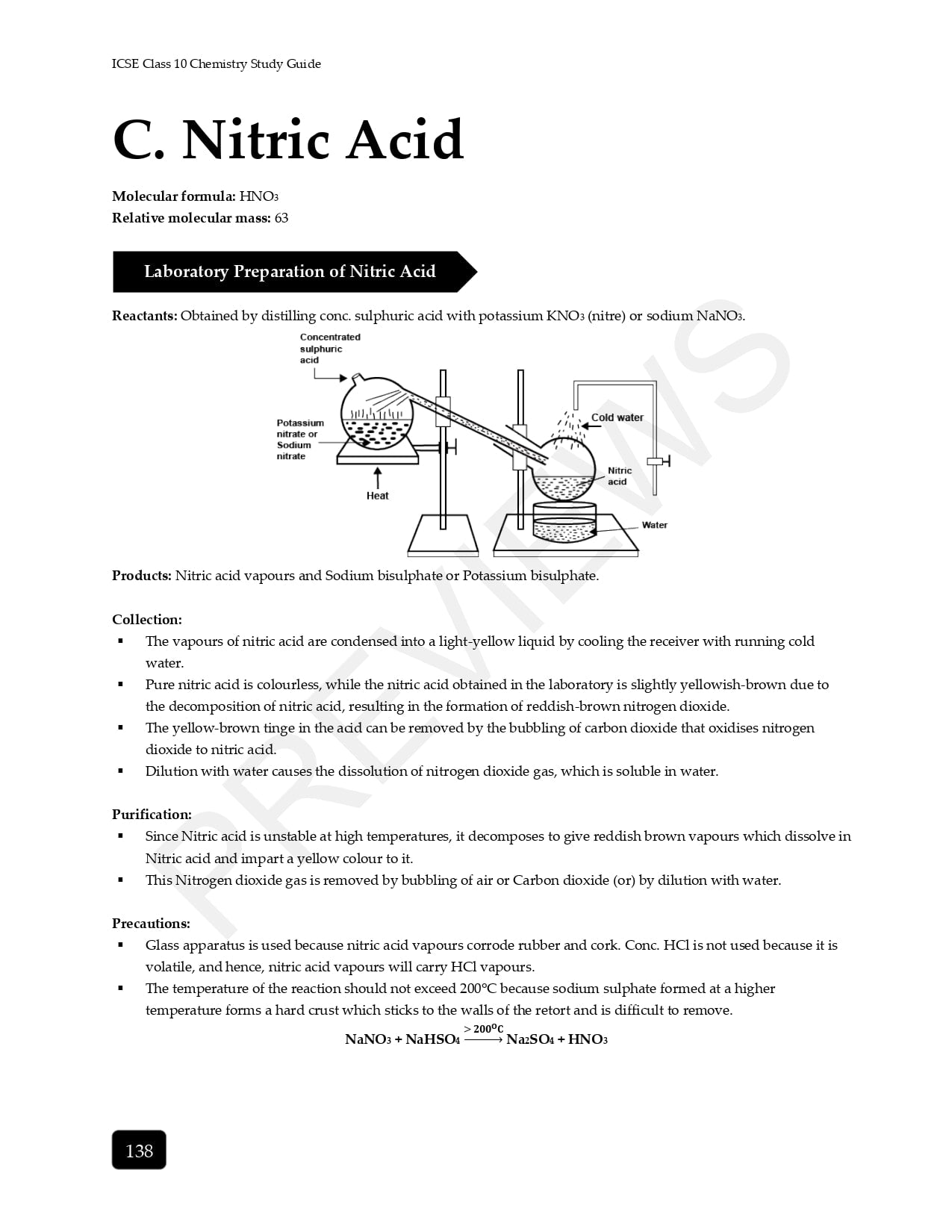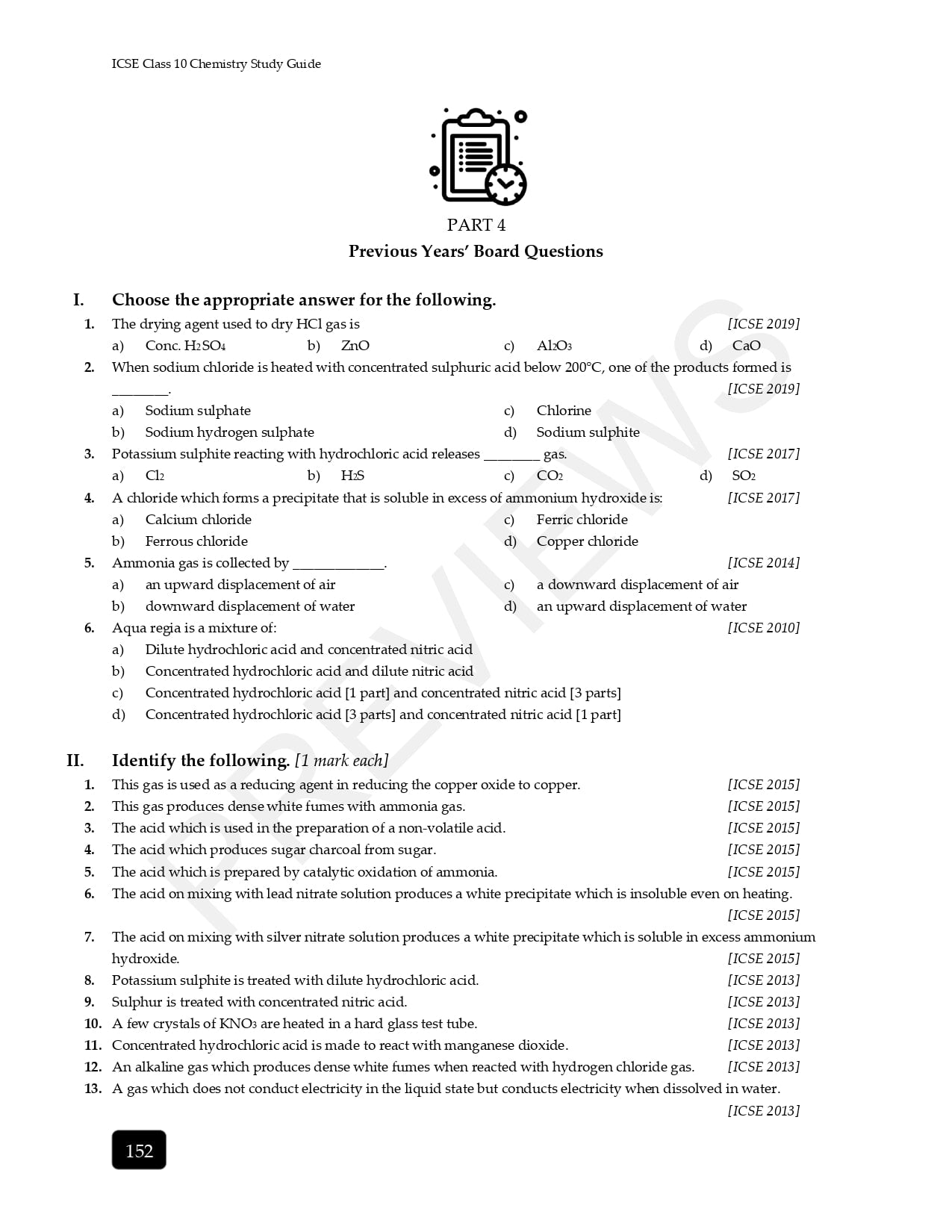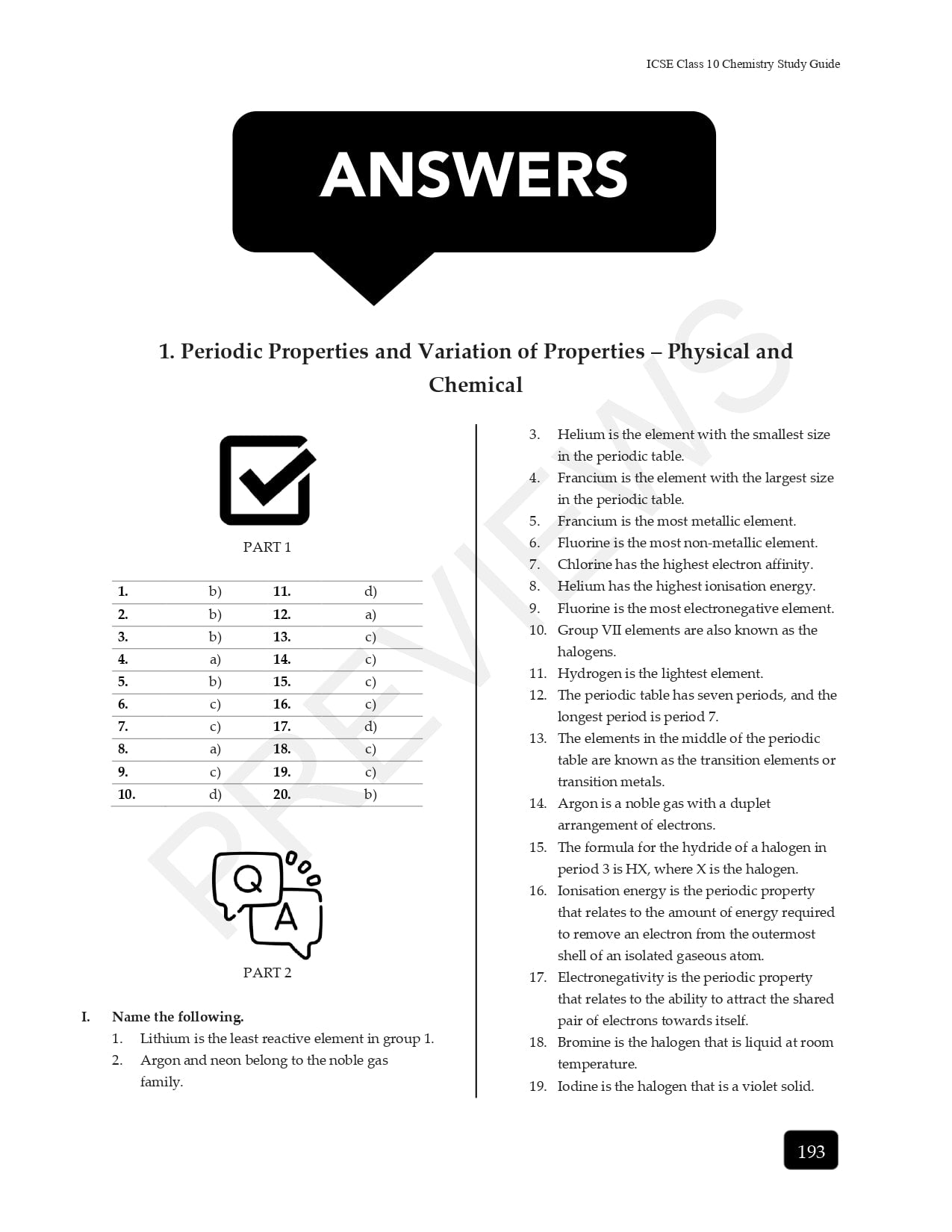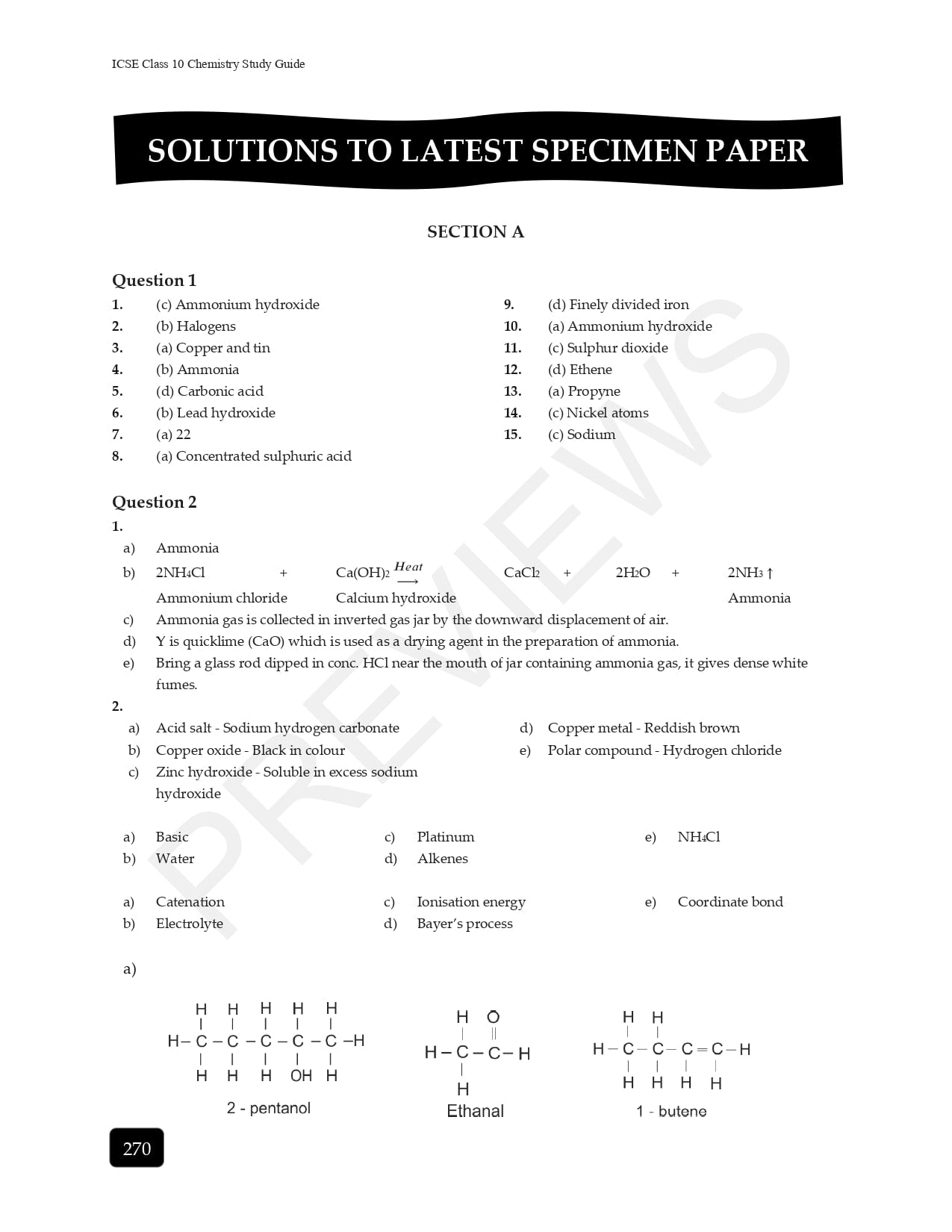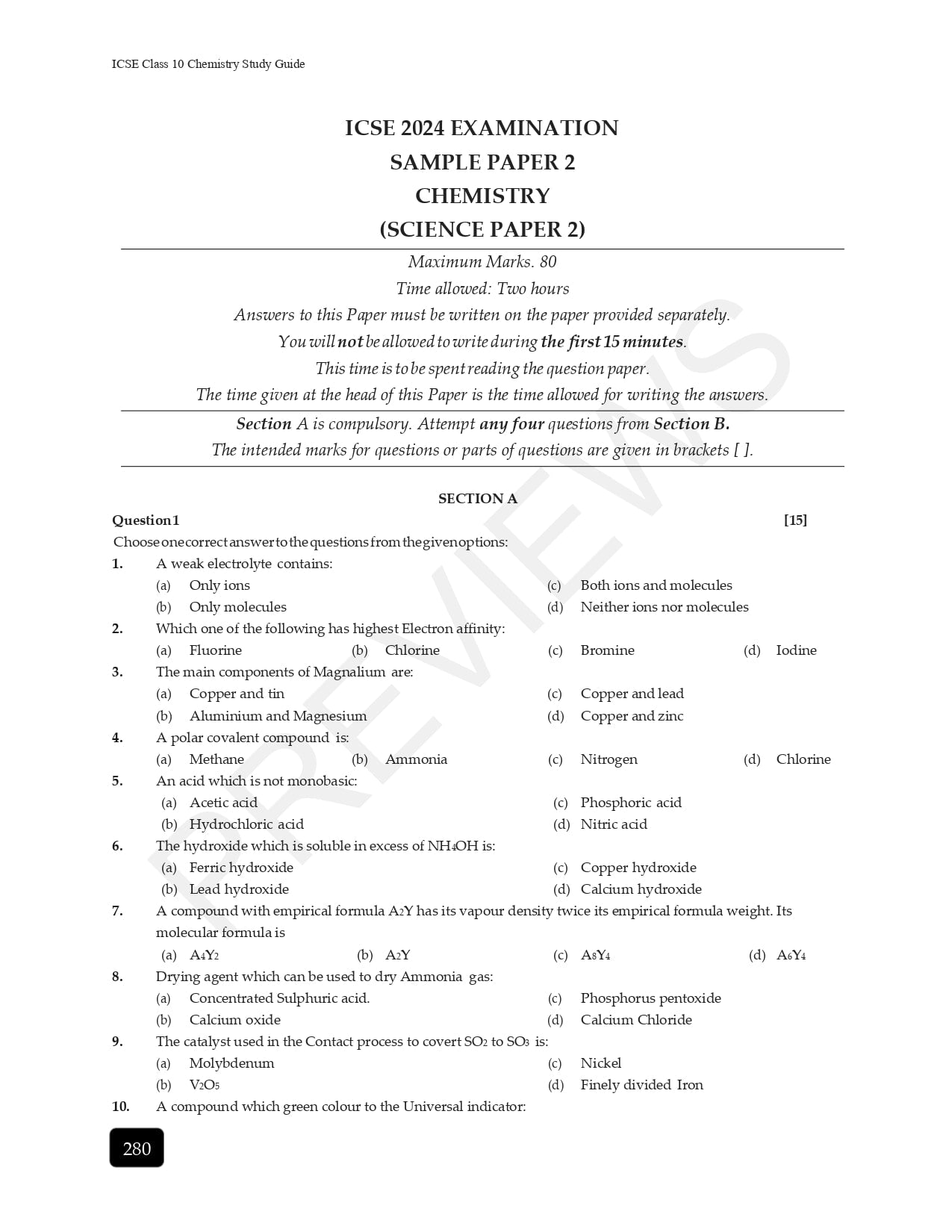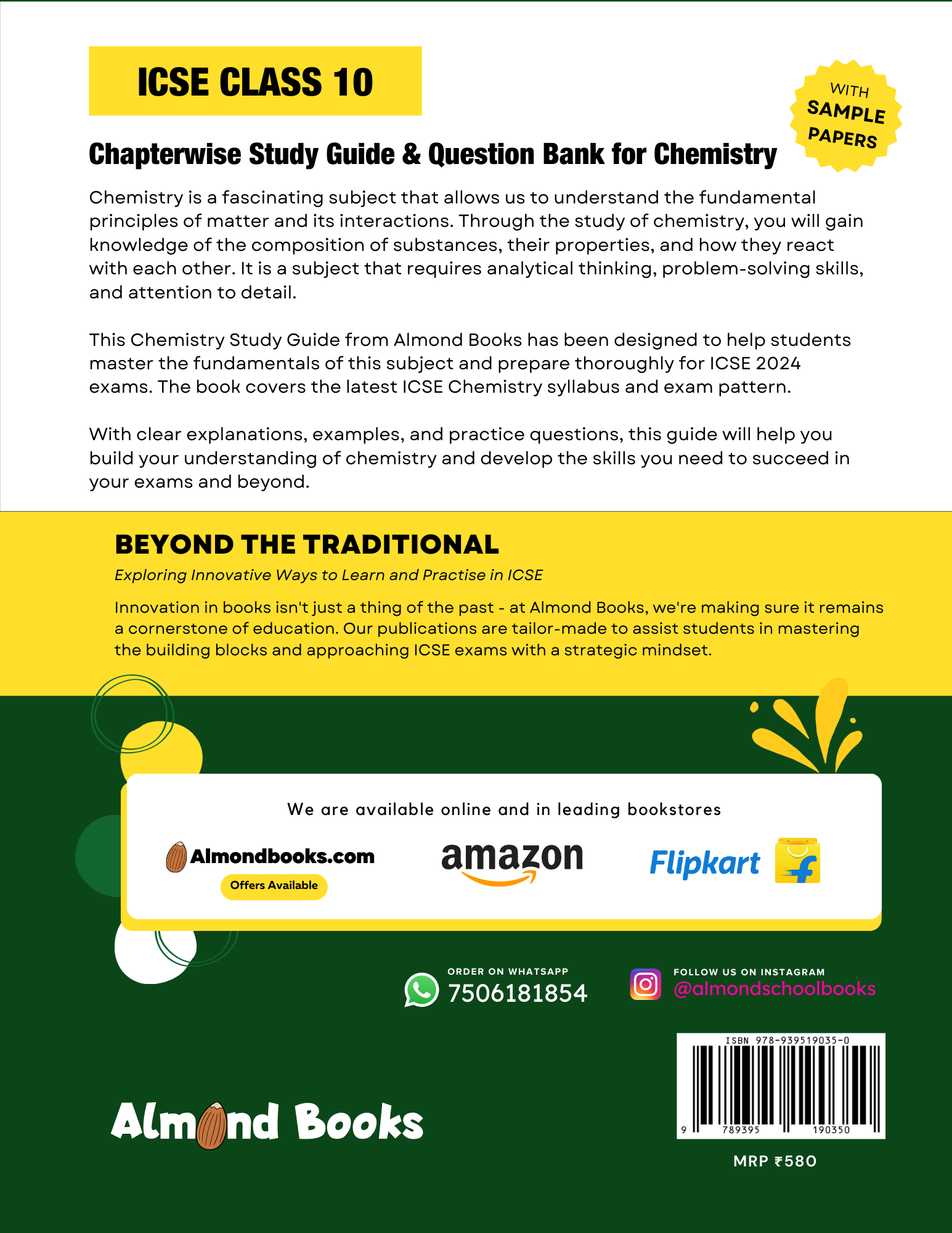 Almond Books ICSE Class 10 Chemistry Study Guide (For 2024 Exam)
Sale price
Rs. 580
Regular price
Rs. 580
122 students and teachers are ordering this book right now
🎁 Get Rs. 80 OFF with discount code ALMONDS
🚚 Free delivery across India on orders above Rs. 500
💰 Cash on delivery available
Almond Books ICSE Class 10 Chemistry Study Guide (For 2024 Exam)
ICSE Chemistry Study Guide Notes + Question Bank + Sample Papers for 2024 Exam (Fully Solved)

Chemistry is the key to understanding the world around us! With Almond Books' exclusive Chemistry study guide, ICSE Class 10 students can master the periodic table, chemical bonding, metallurgy, mole concept, and more. Get ready to ace your exams with the help of this must-have resource.

The book follows the latest ICSE Chemistry syllabus and exam pattern provided in the most recent ICSE Chemistry specimen paper.
Contents of this book (Chapter-wise)
REVISION NOTES
This study guide is packed with chapter-wise revision notes, important chemical equations, and tips from board examiners.
QUESTION BANK

Multiple choice questions
New and important questions (short and long answers)
Popular ICSE School's Prelim Questions
Important questions from previous year board exams
SAMPLE PAPERS & OFFICIAL SPECIMEN ANSWERS
Chemistry Sample Papers (2 Question Papers with QR code solutions)
Answer key for latest official ICSE Chemistry Specimen Paper
SOLUTIONS
Entire book is solved.
Chapters covered in this book (Based on Concise Selina/Evergreen Publication Textbooks)
Periodic Table, Periodic Properties and Variations of Properties
Chemical Bonding
Acids, Bases and Salts
Analytical Chemistry: Uses of Ammonium Hydroxide and Sodium Hydroxide
Mole concept and Stoichiometry
Electrolysis
Metallurgy
Study of Compounds – Hydrogen Chloride
Study of Compounds – Ammonia
Study of Compounds – Nitric Acid

Study of Compounds – 

Sulphuric Acid
Organic Chemistry
| | |
| --- | --- |
| SUBJECT | Chemistry |
| TARGET EXAM | ICSE Class 10 |
| EDITION | 2024 |
| AUTHOR | Multiple |
| PAGES | 300 |
| PUBLISH DATE | 2023-03-20 |
| PUBLISHER | Almond Books |
| TYPE OF MATERIAL | Printed Book/Paperback |
| RETURN PERIOD | 7 days |
School Name:
LOYOLA SCHOO, KOZHIKODE
Recommend to others:
Definitely
School Name:
Ideal Public School
Recommend to others:
Definitely
Best Book ever
The chemistry guide book is one of the best book that I have ever read.