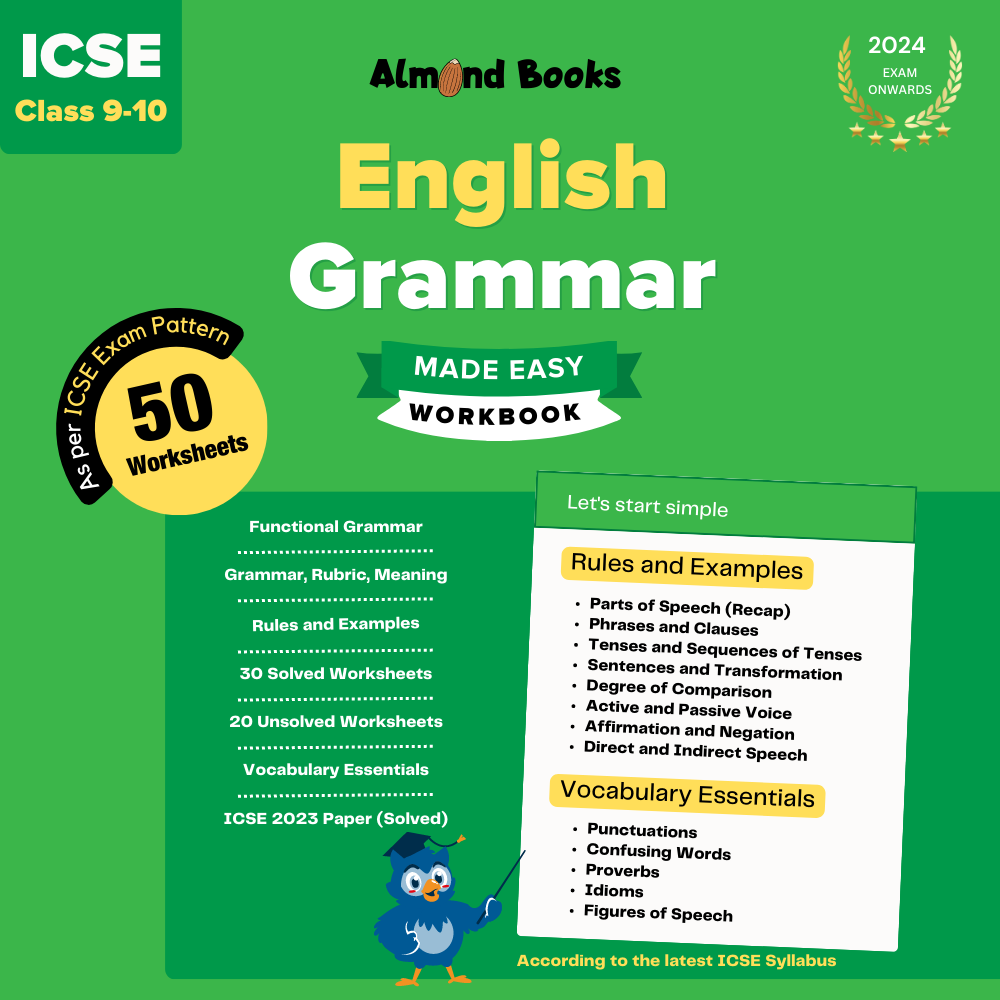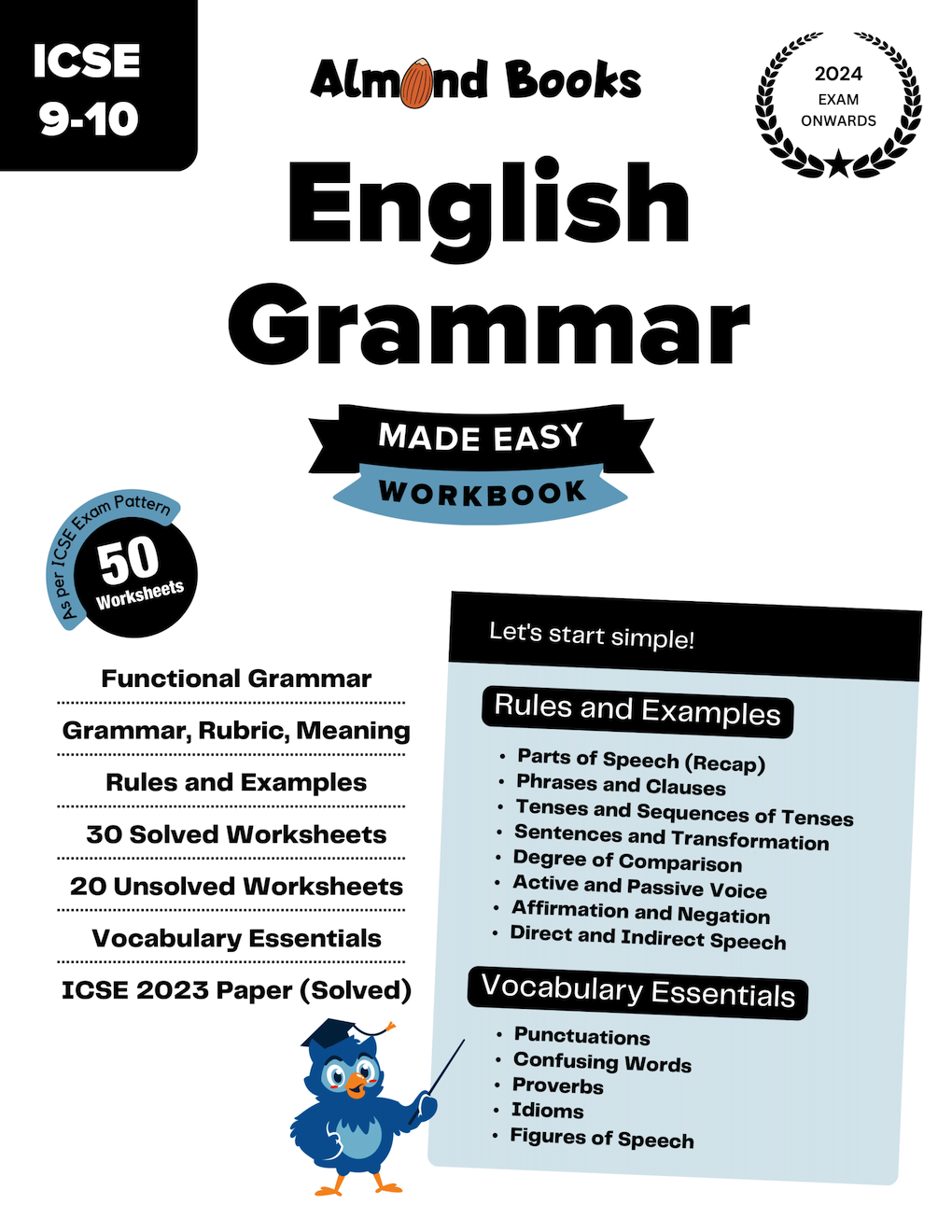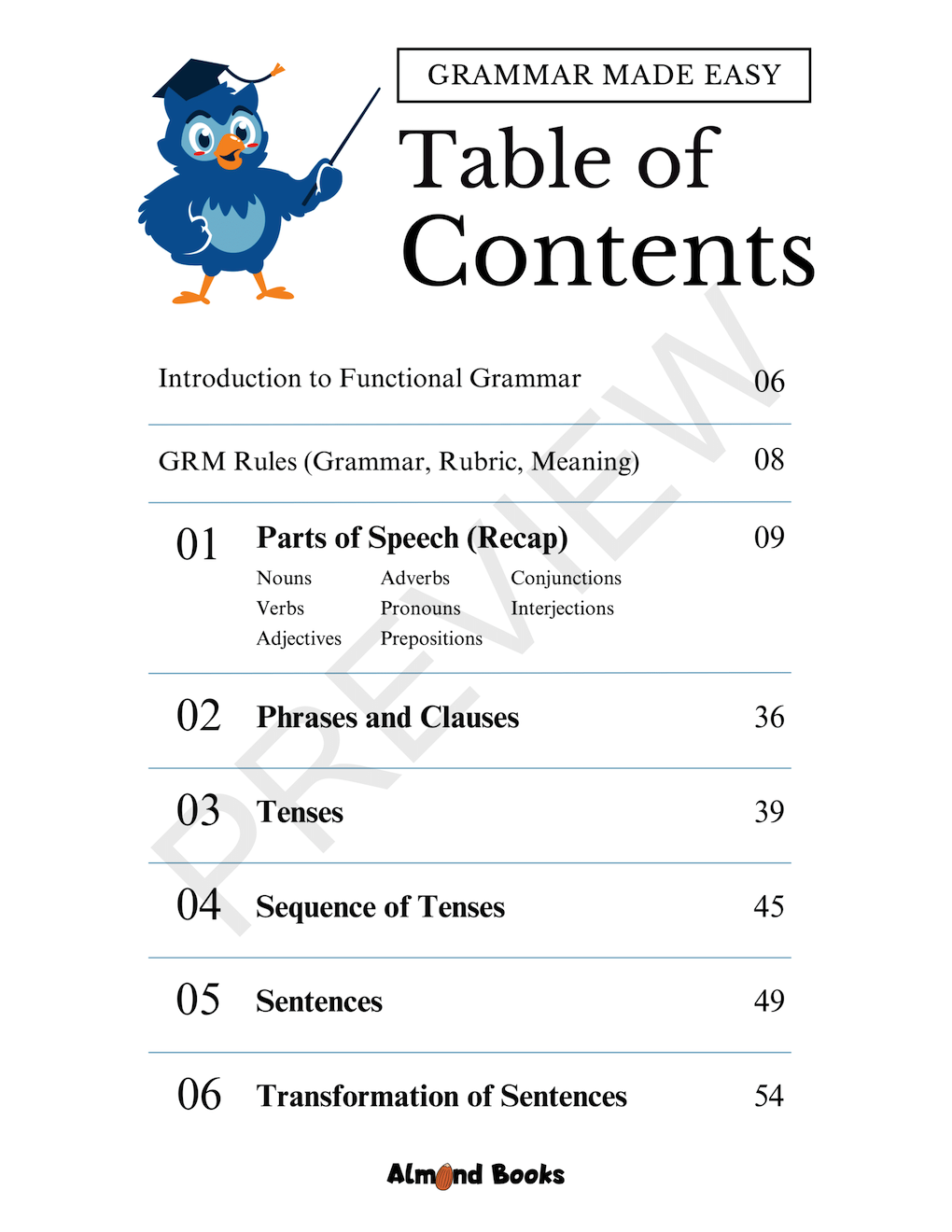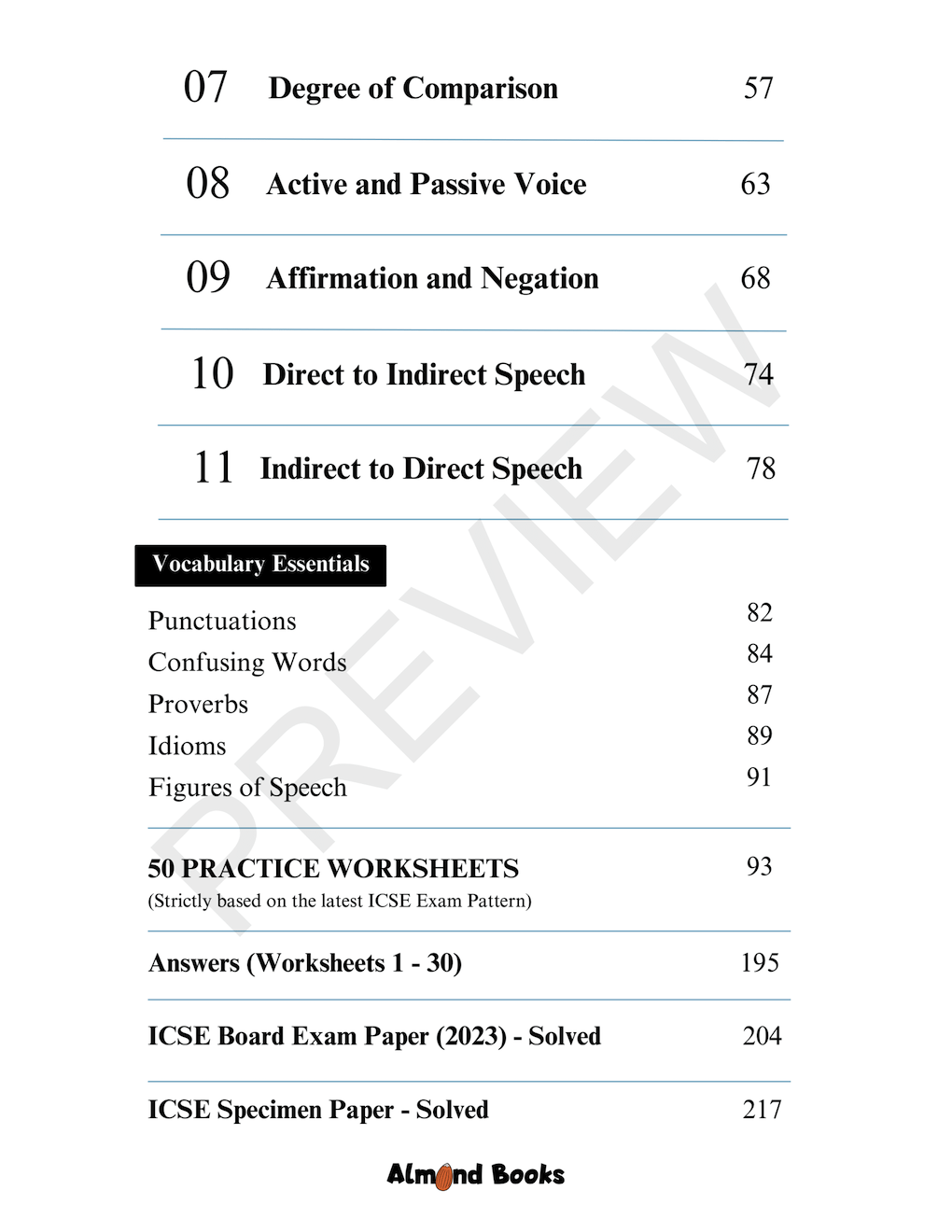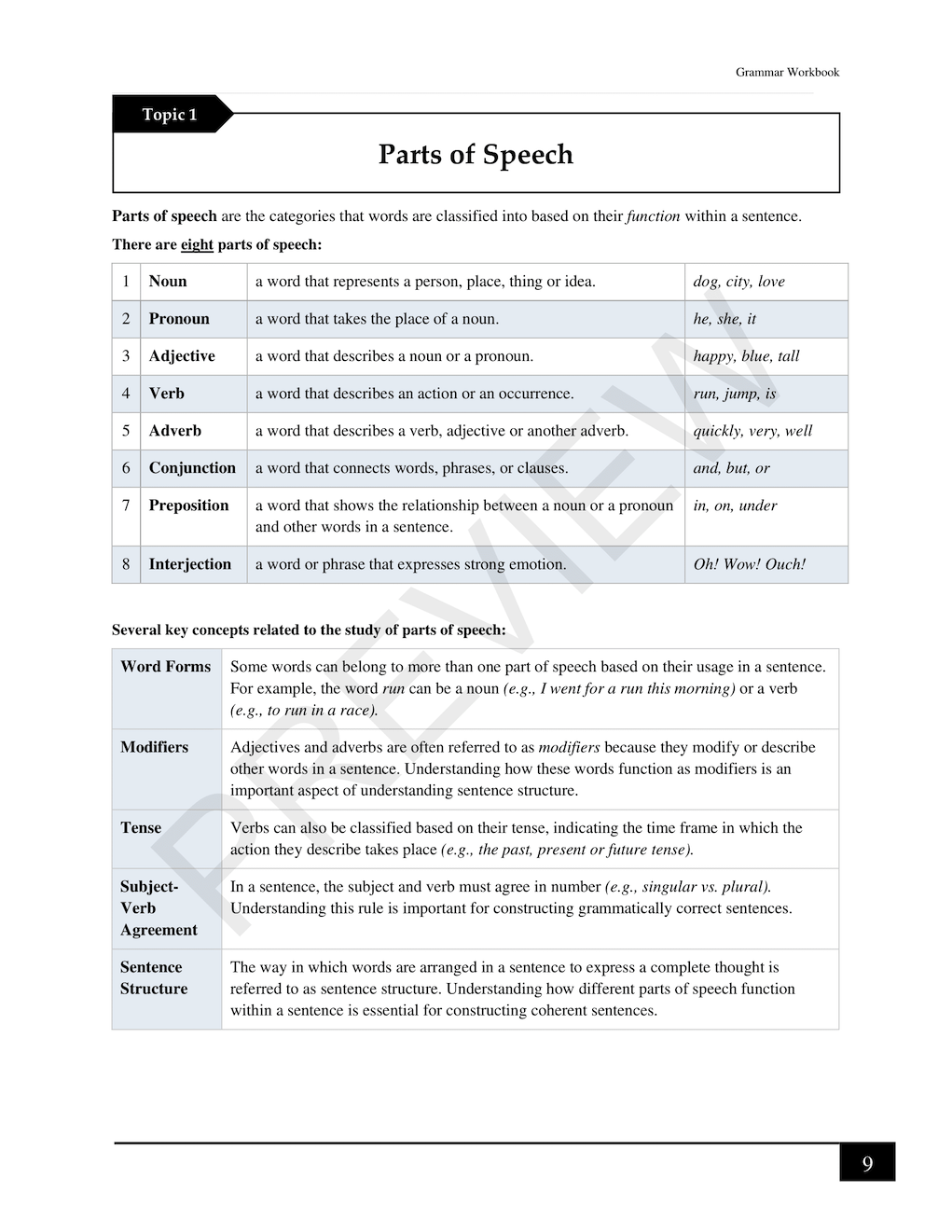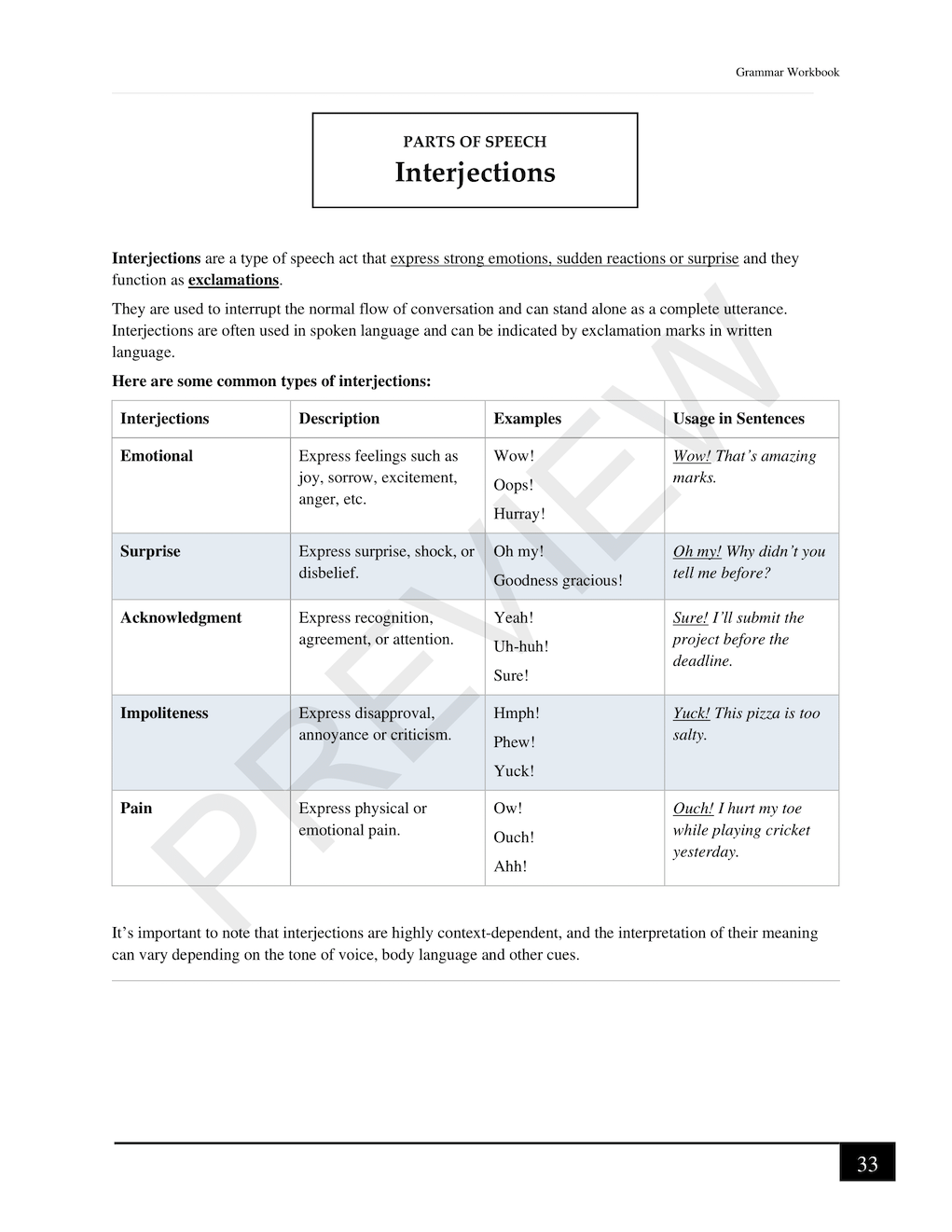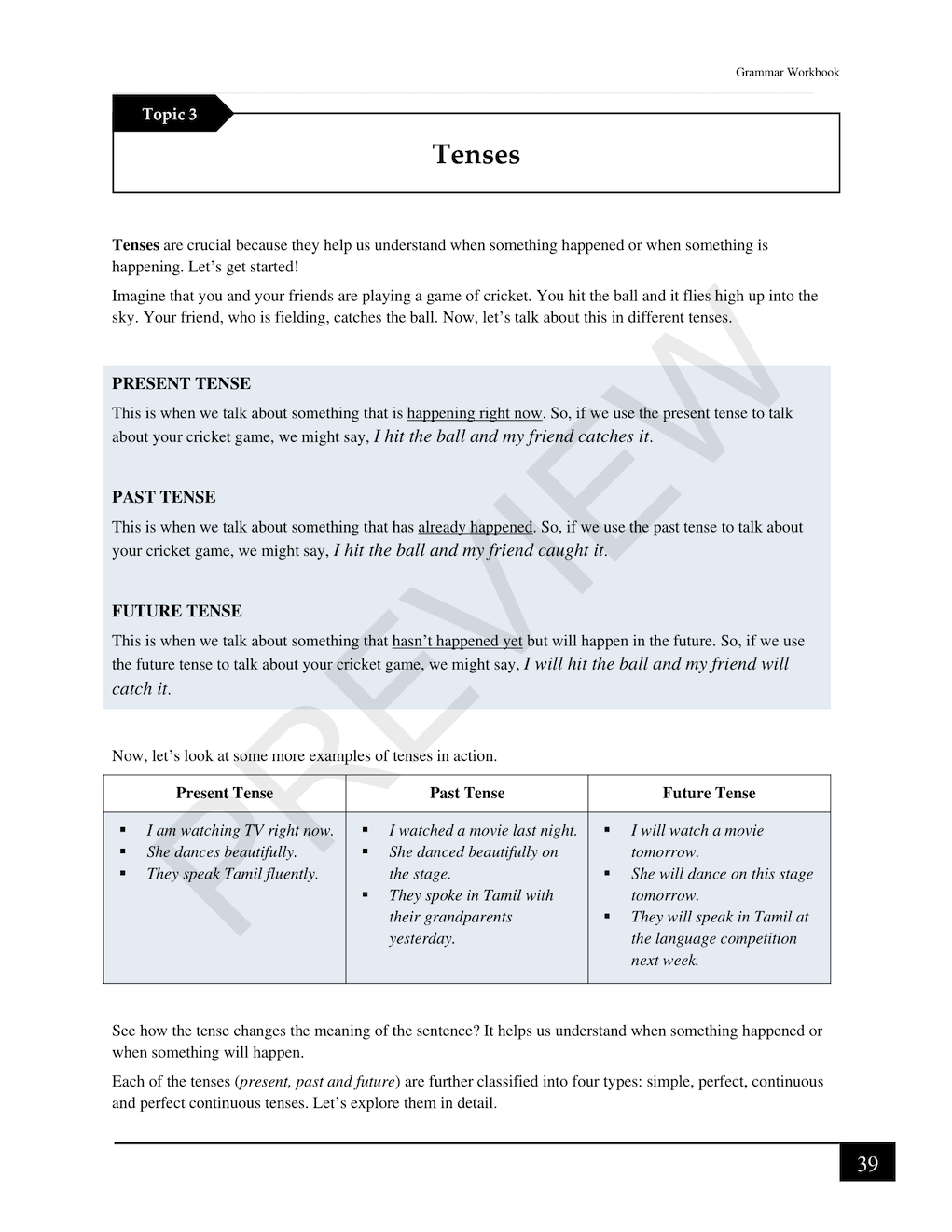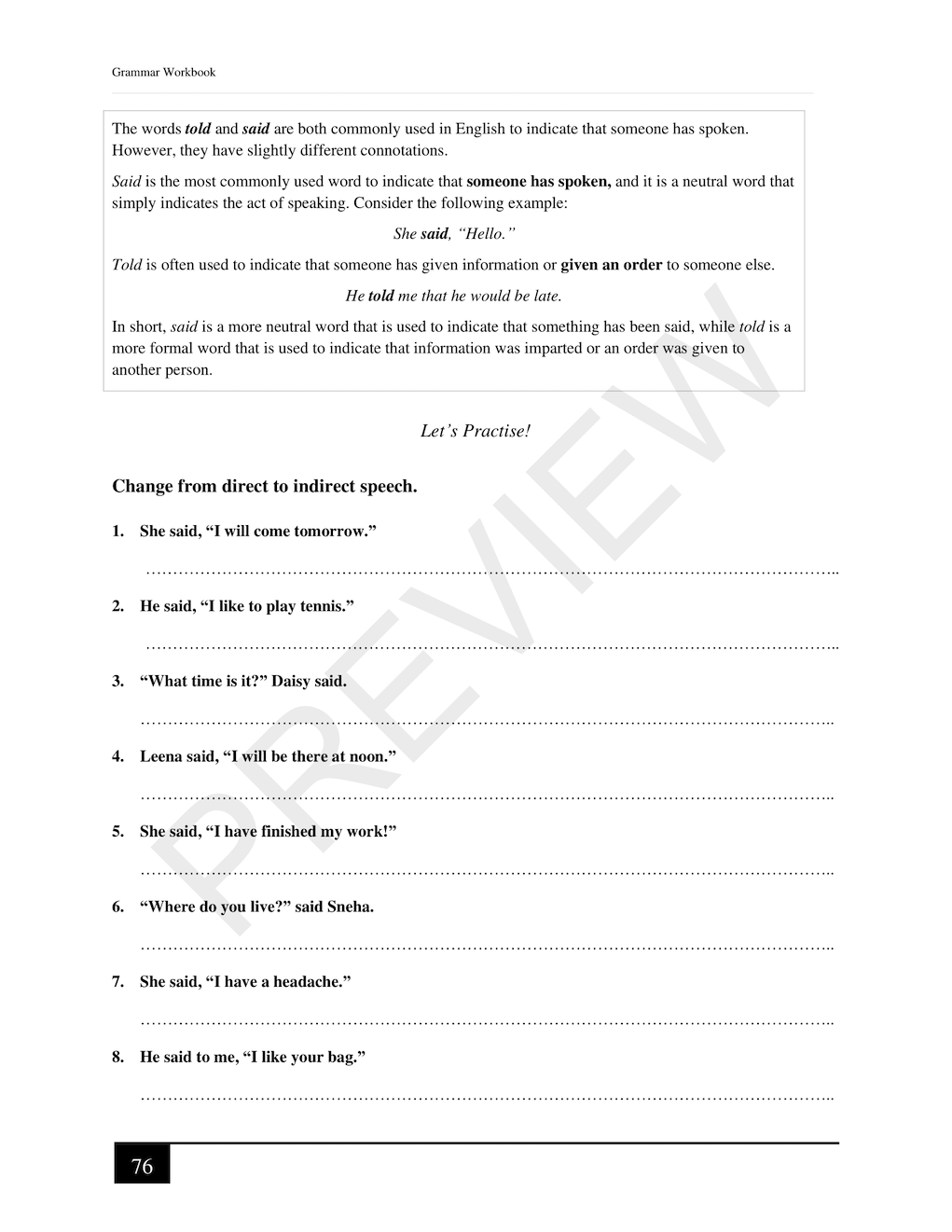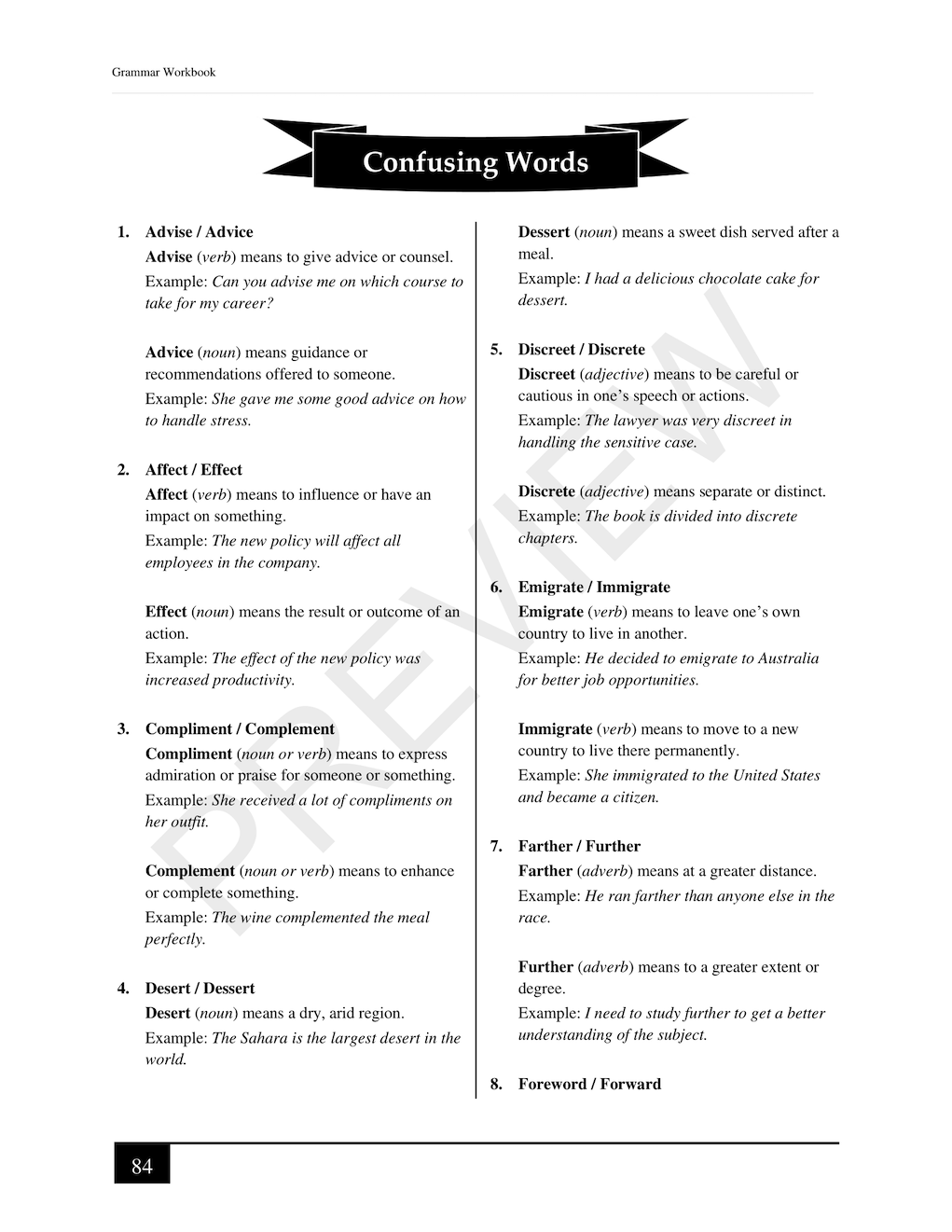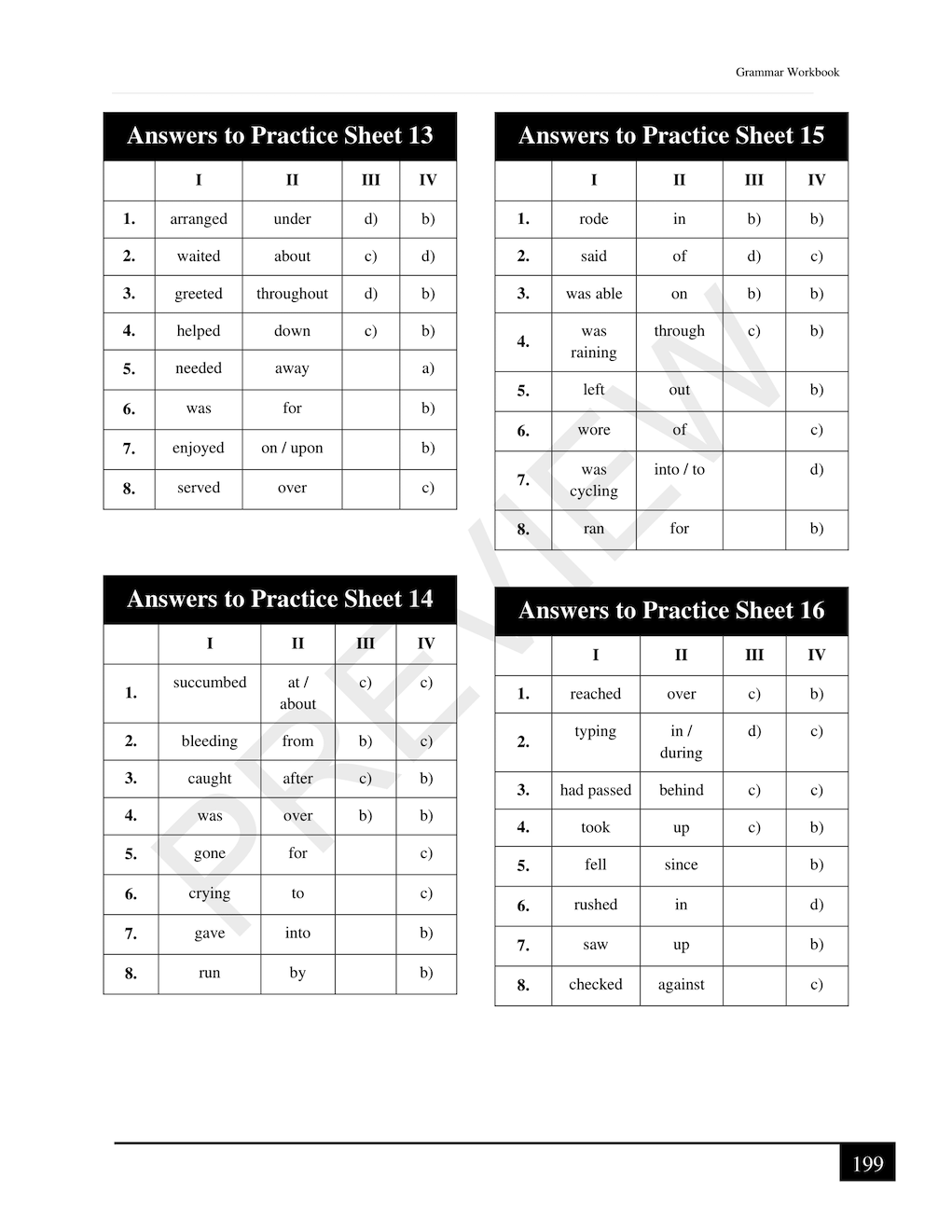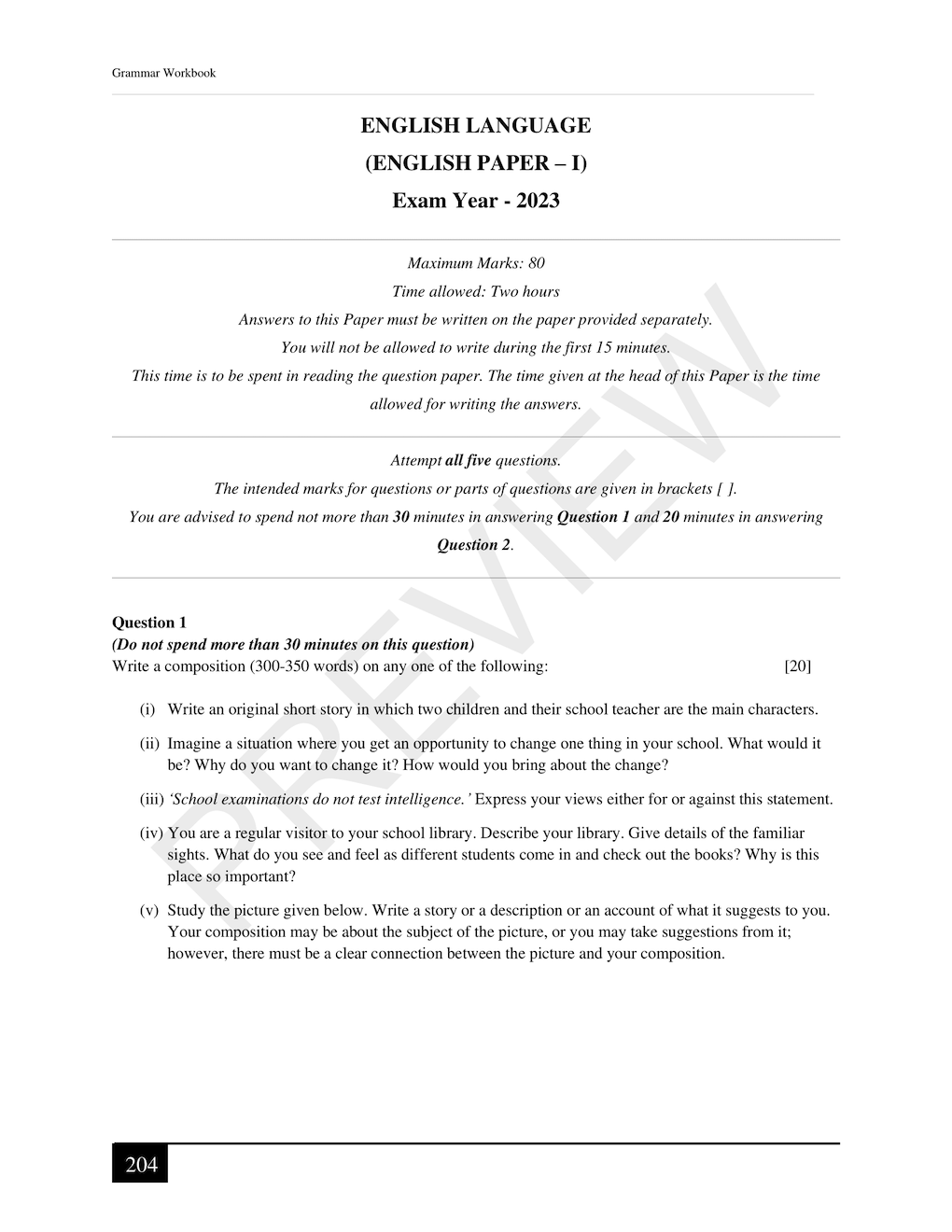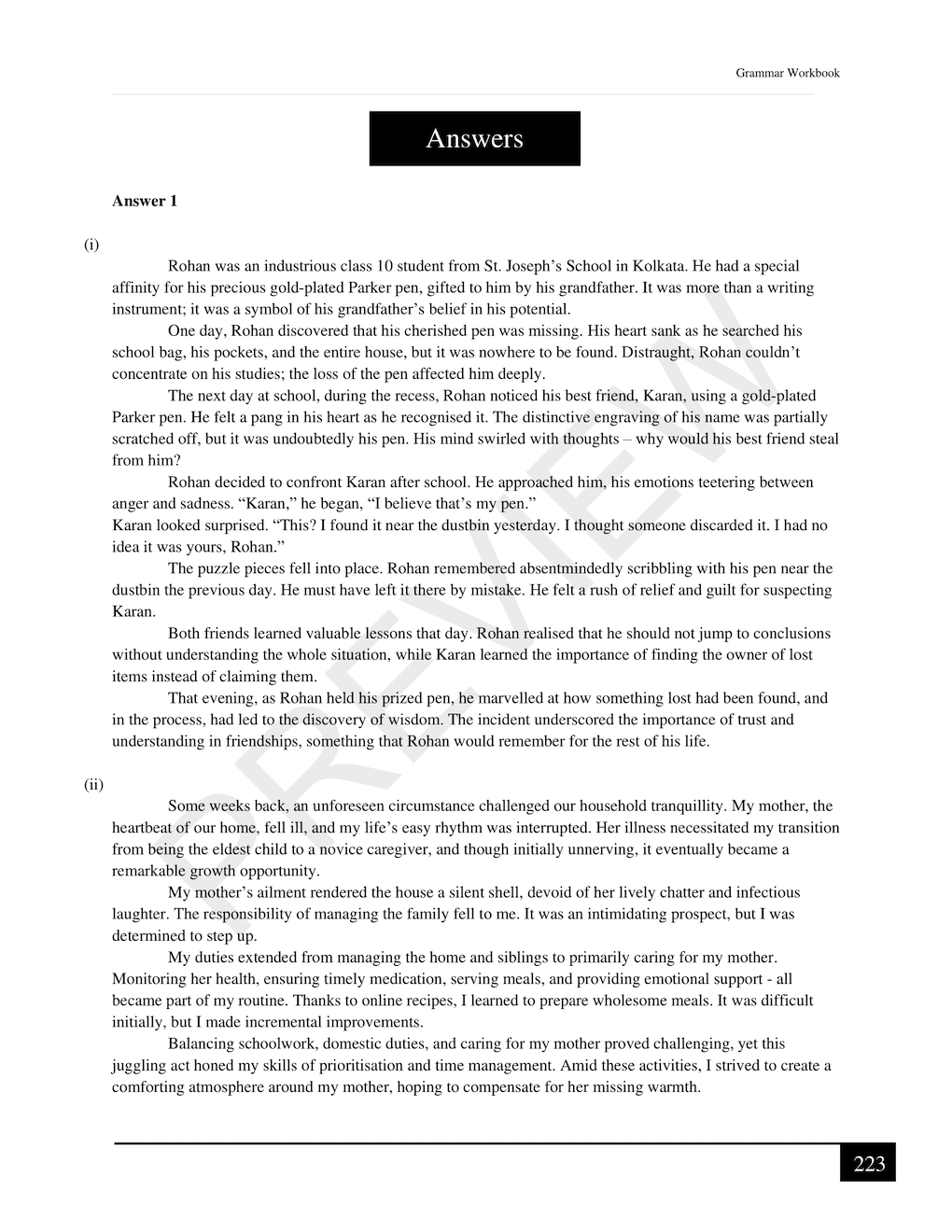 Almond Books ICSE Class 9 & 10 English Grammar Made Easy Workbook
Sale price
Rs. 580
Regular price
Rs. 580
87 students and teachers are ordering this book right now
🎁 Get Rs. 80 OFF with discount code ALMONDS
🚚 Free delivery across India on orders above Rs. 500
💰 Cash on delivery available
Almond Books ICSE Class 9 & 10 English Grammar Made Easy Workbook
Almond Books ICSE English Grammar Made Easy Workbook (ICSE Class 9 and 10)
This ICSE English Grammar Workbook simplifies grammar fundamentals for students. It includes 50 practice worksheets with answers to enhance effective learning. The workbook combines new, unique questions and selected questions from ICSE School's prelim exams and past board exams. This approach aims to reduce students' reliance on guesswork during exams by reinforcing correct concept application.
Features of this Grammar Workbook
Introduction to Functional Grammar
GRM Rules (Grammar, Rubric & Meaning)
Parts of Speech (Recap)
Phrases and Clauses
Tenses
Sequence of Tenses
Sentences
Transformation of Sentences
Degree of Comparison
Active and Passive voice
Affirmation and Negation
Direct to Indirect Speech
Indirect to Direct Speech
Vocabulary Essentials

Punctuations, Confusing Words, Proverbs, Idioms, Figures of Speech

50 Worksheets with 4 types of questions in each.

Using the correct word form in the passage.
Filling in the blanks with the appropriate words.
Joining sentences without using and, but or so.
Rewrite sentences with bracketed instructions.

Classroom Activities (Bollywood Mad-libs, Story Scavenger Hunt)
ICSE Board Exam Paper (2023) - Solved
Latest ICSE Specimen Paper - Solved
ANSWERS
Highlights of this workbook
Clear, concise explanations supported by relevant real-world examples.
A student-friendly workbook design for ease of learning.
Practice worksheets strictly as per ICSE English Language exam pattern.
Answers of Worksheets 1-30 given in the Workbook, 31-50 for self-assessment (download solutions from QR code)
| | |
| --- | --- |
| SUBJECT | English Language |
| TARGET EXAM | ICSE Class 9 & 10 |
| EDITION | 2024 |
| AUTHOR | Multiple |
| PAGES | 225 |
| PUBLISH DATE | 2023-06-15 |
| PUBLISHER | Almond Books |
| TYPE OF MATERIAL | Printed Book/Paperback |
| RETURN PERIOD | 7 days |
School Name:
International Public School, Kolkata
Recommend to others:
Definitely
Excellent for understanding Functional grammar
Excellent!!! Each Functional grammar sections has been explained clearly with Practice sheets and answers are given....very good book for students of class 9 & 10 .
School Name:
St.Francis School, Deoghar
Recommend to others:
Definitely
You are a:
School Teacher
Recommend to others:
Definitely
Almond Books ICSE Class 9 & 10 English Grammar Made Easy Workbook
School Name:
Jwala Devi Saraswati Vidya Mandir, Civil lines, Prayagraj
Recommend to others:
Definitely
Excellent workbook for Grammar
School Name:
Lodha world school
Recommend to others:
Definitely
School Name:
St Mary's school
Recommend to others:
Definitely
Excellent
School Name:
Vidyasagar Shishu Niketan
Recommend to others:
Definitely