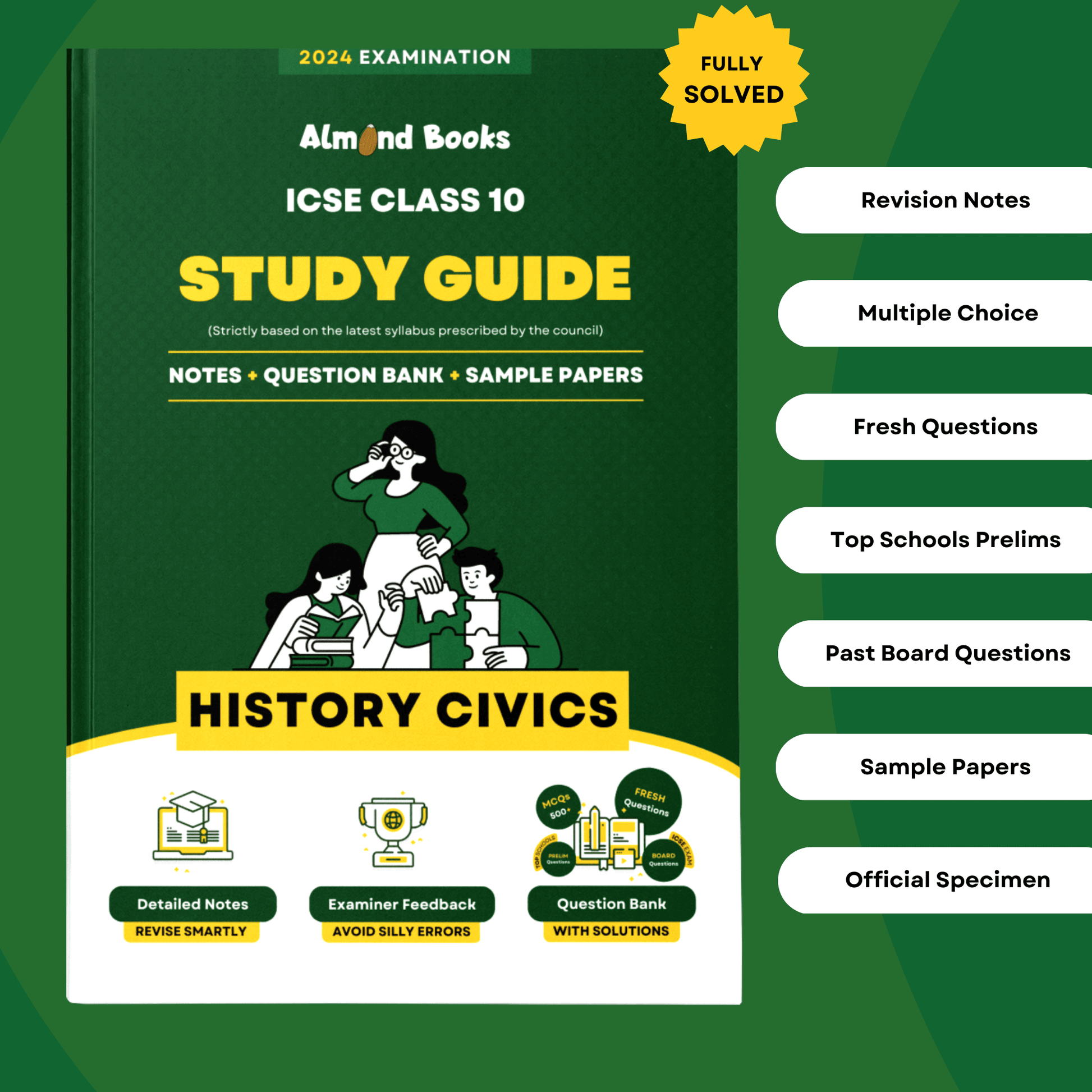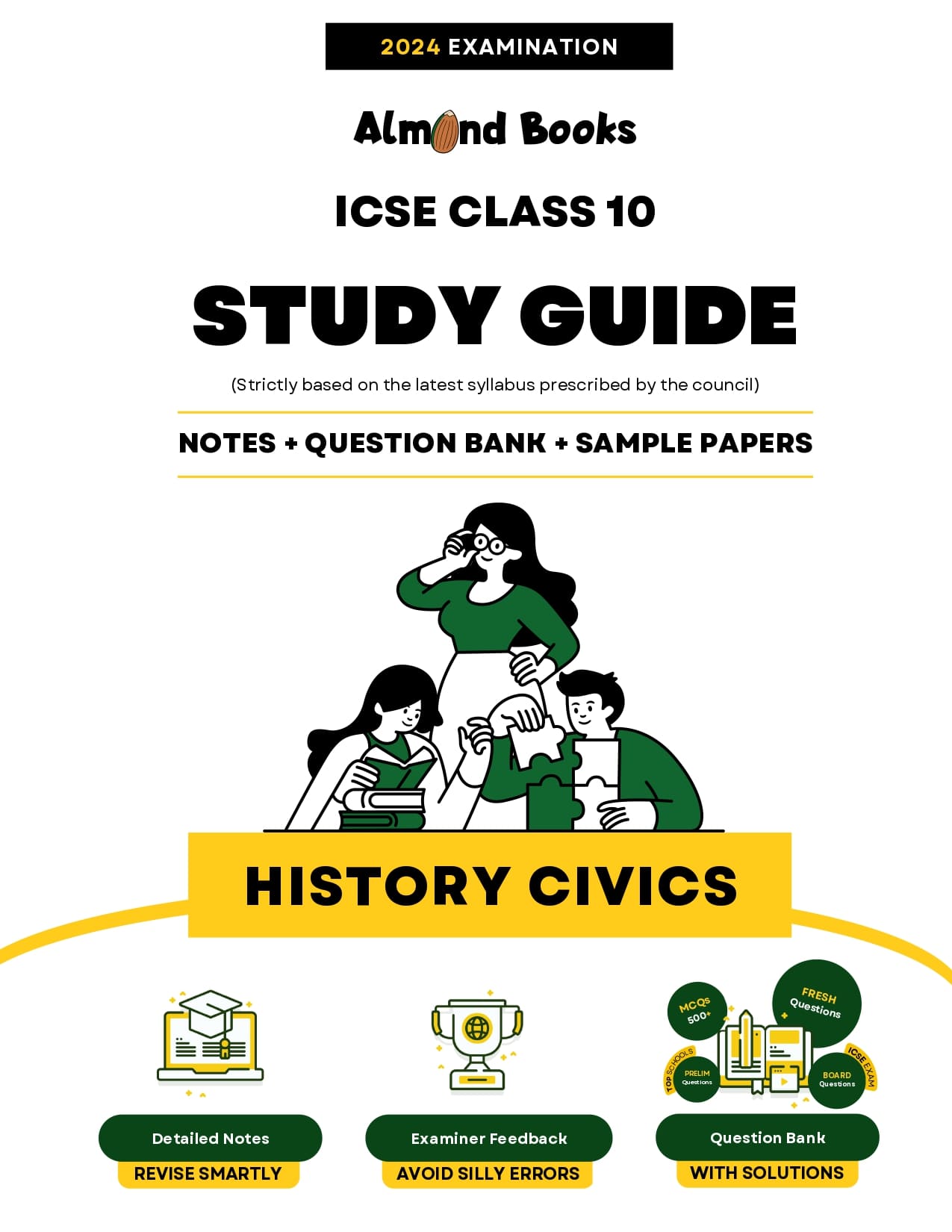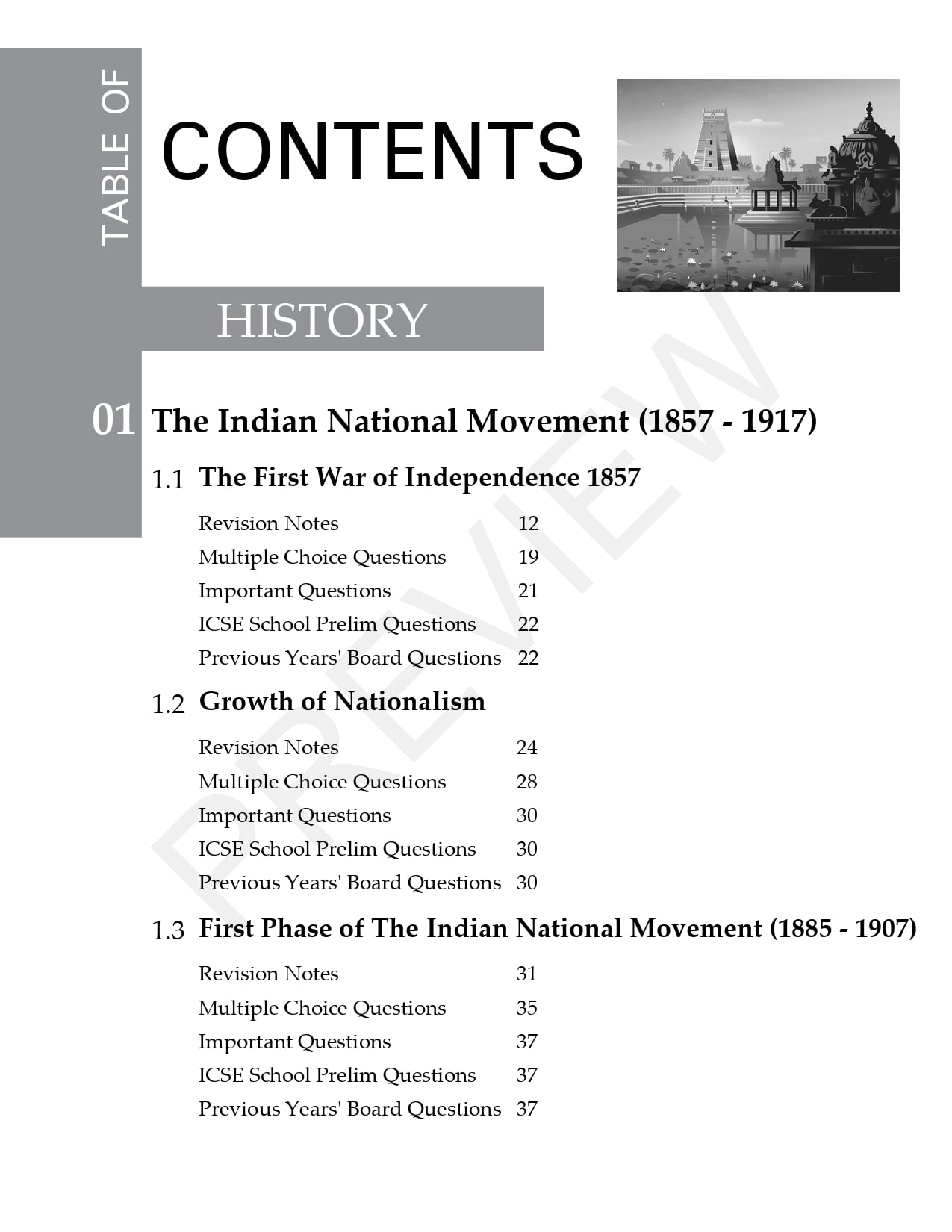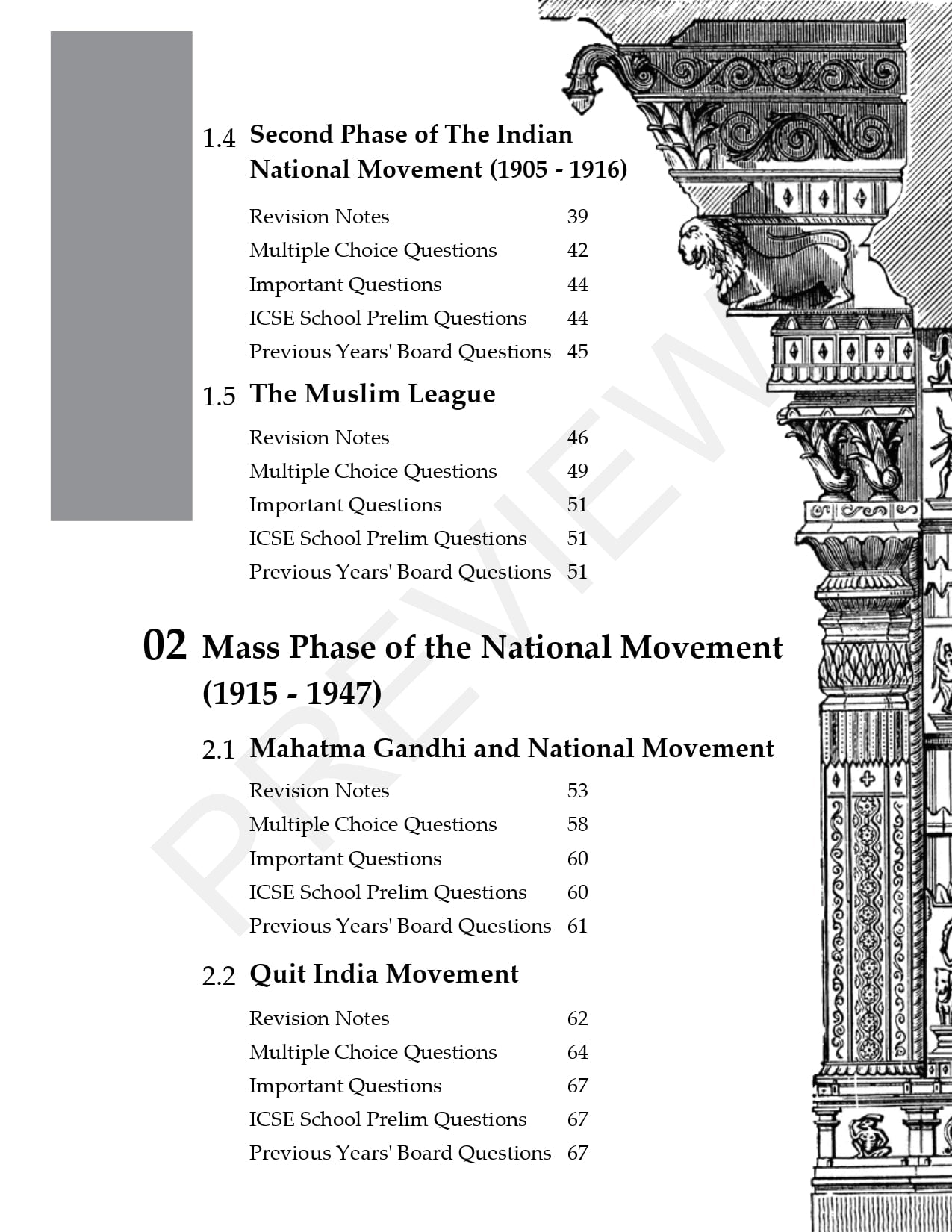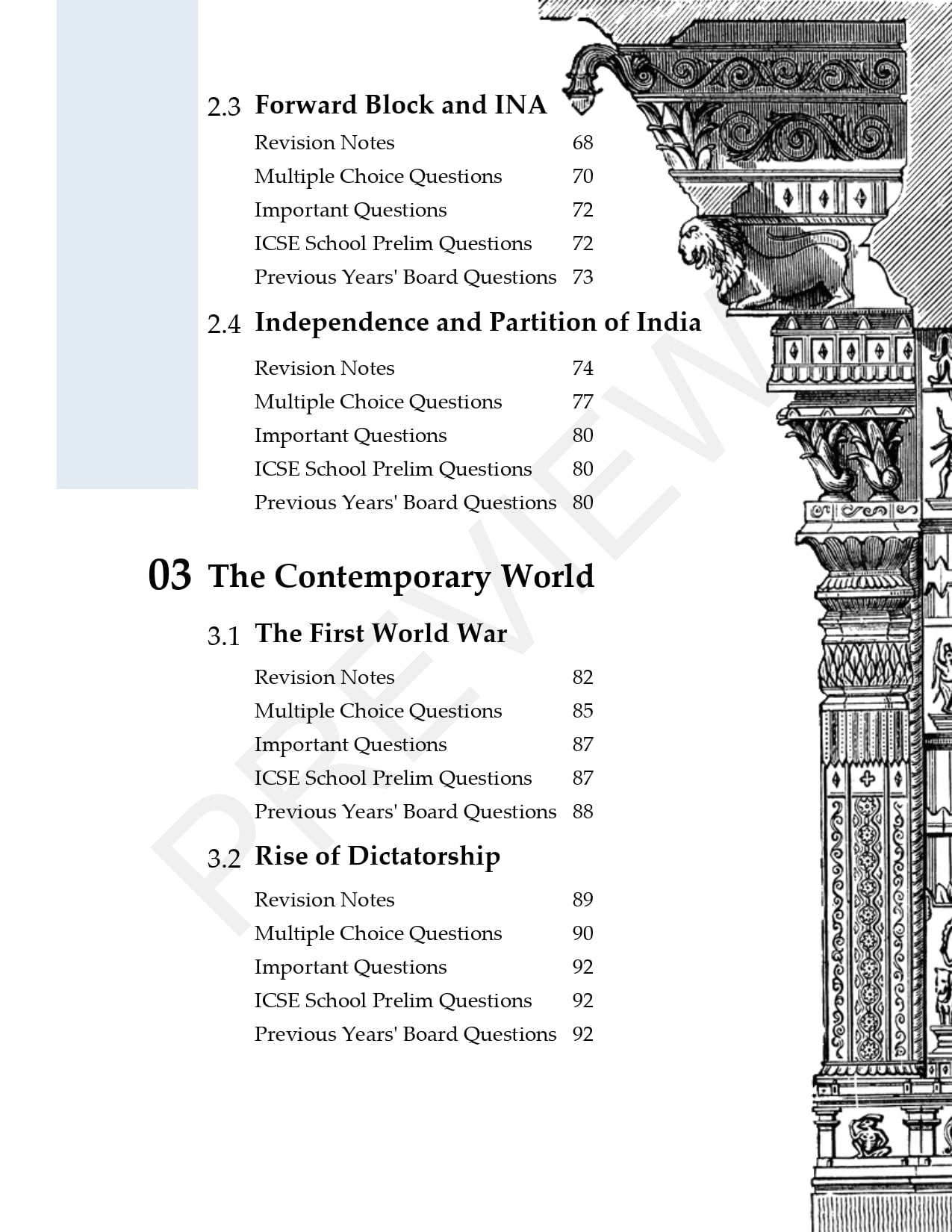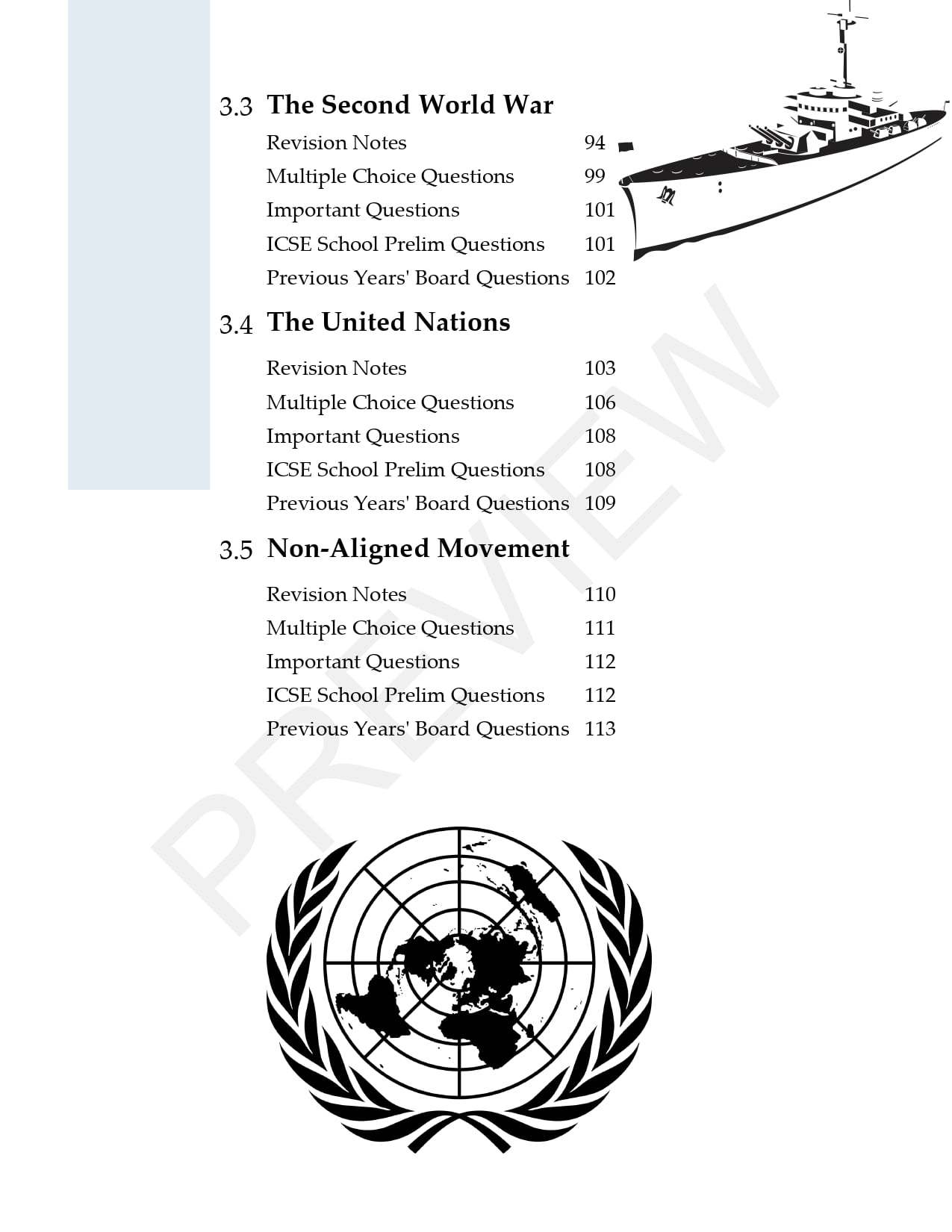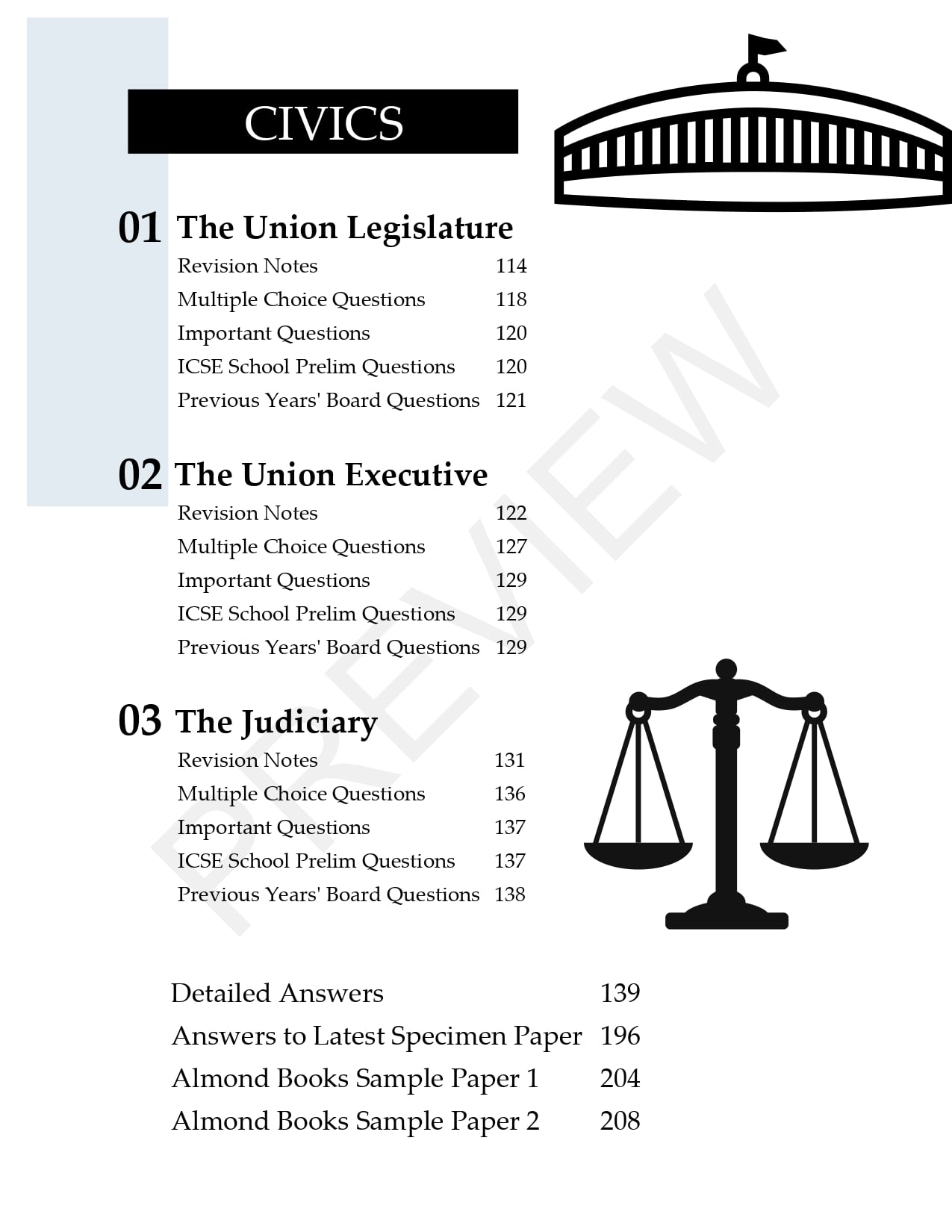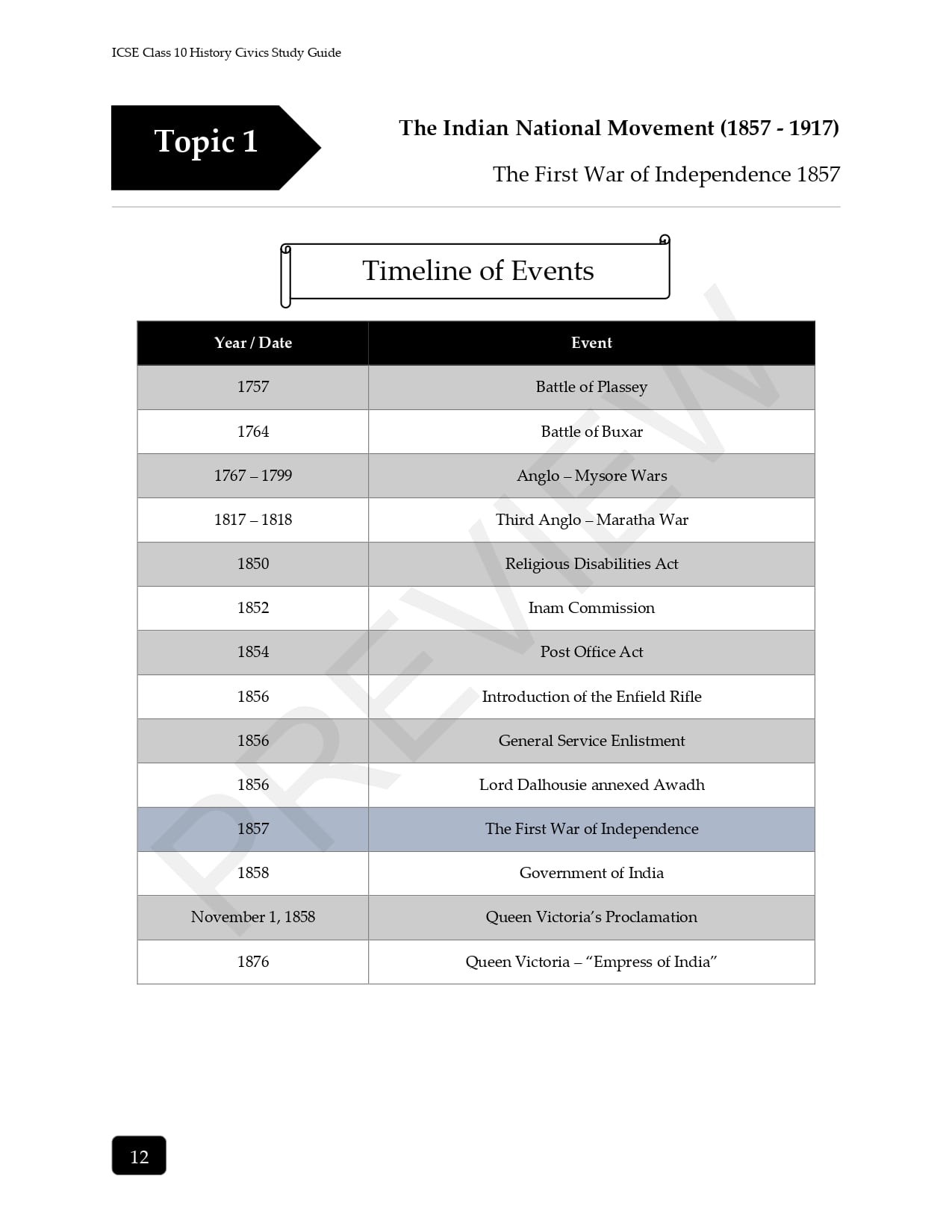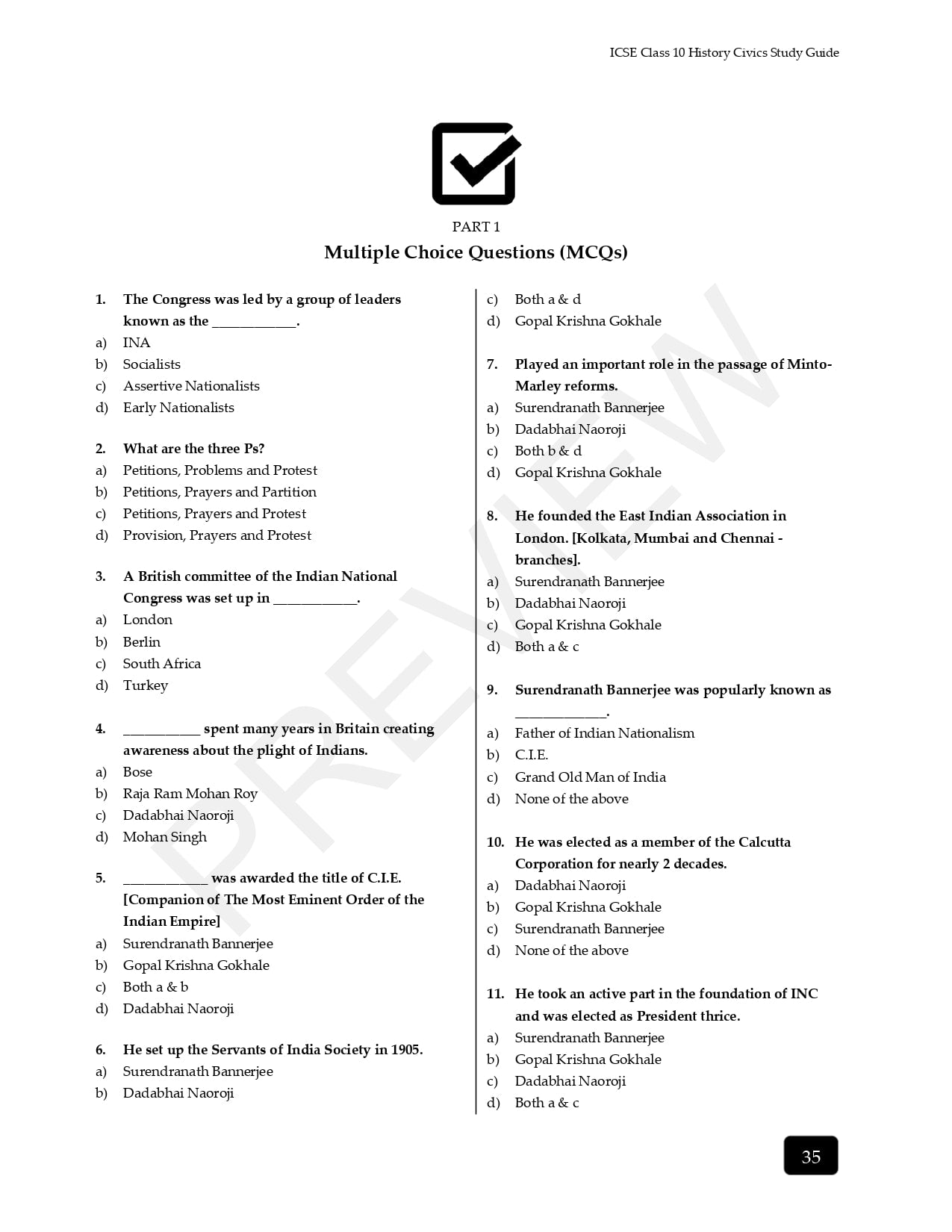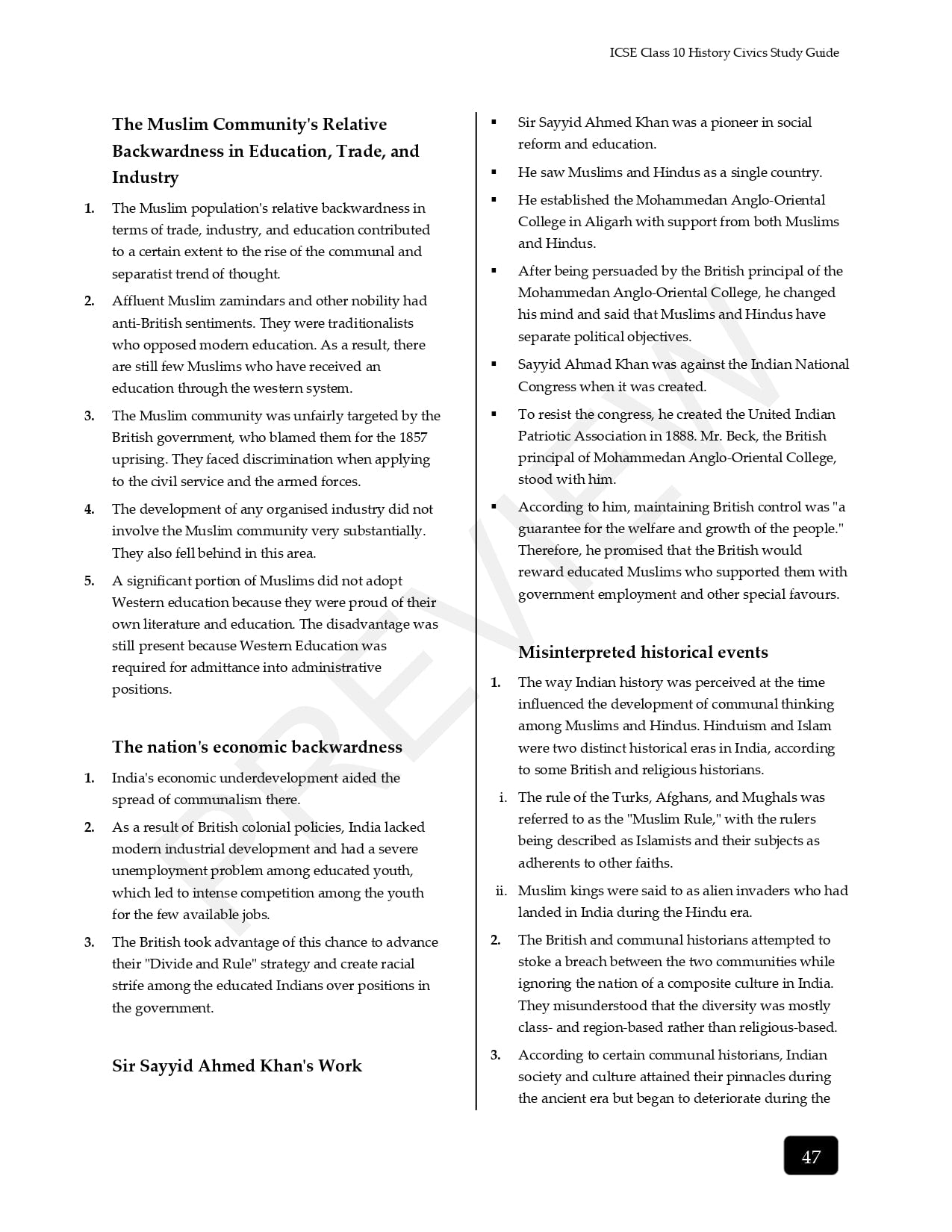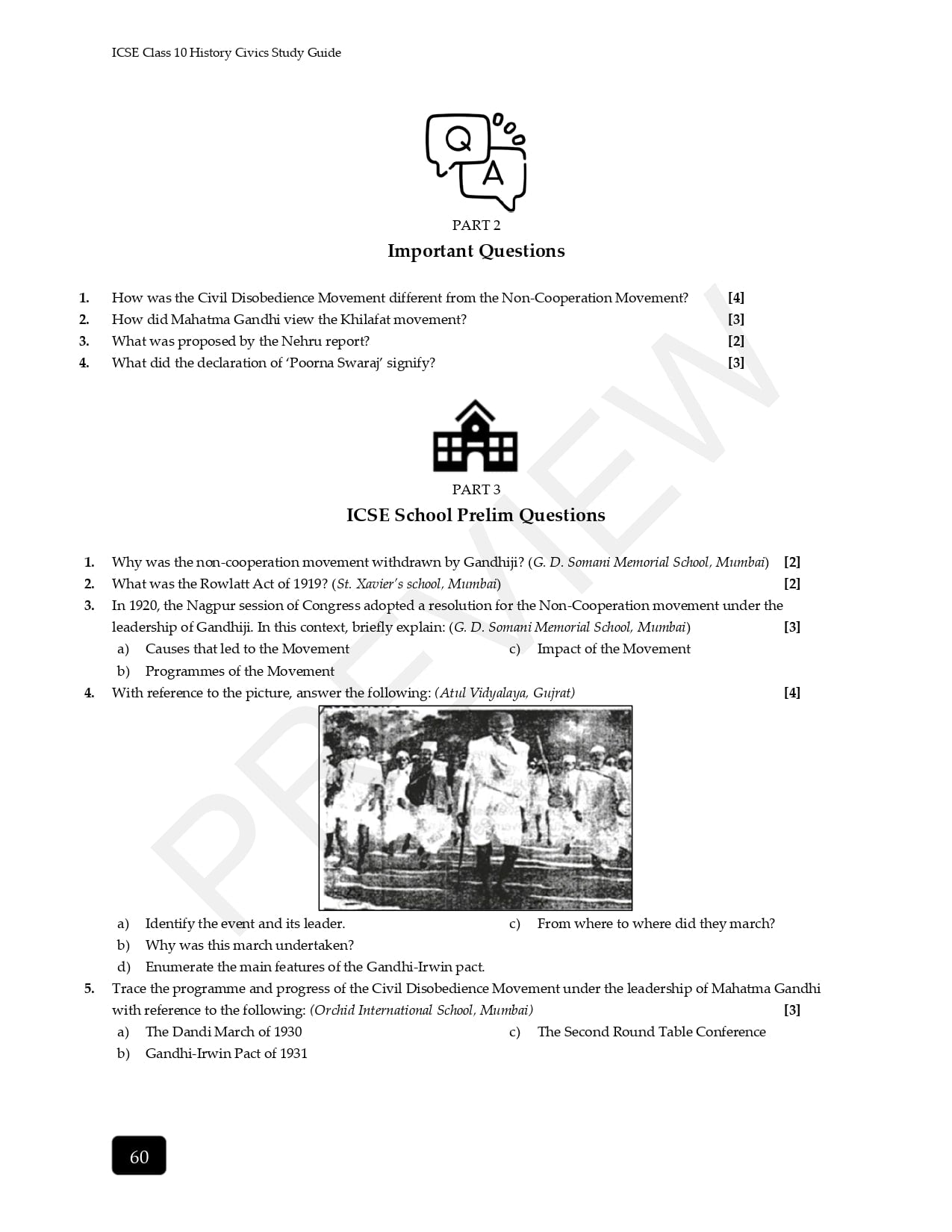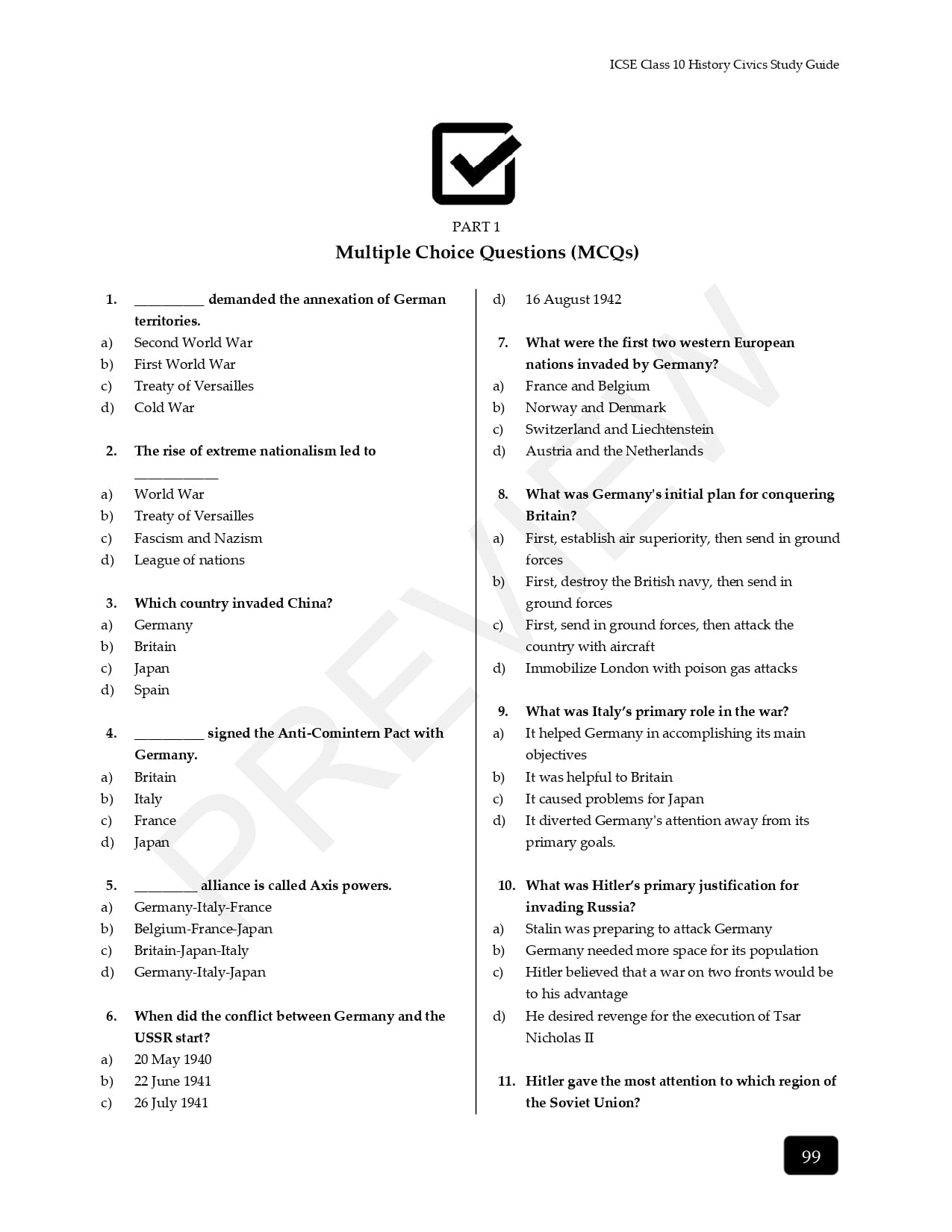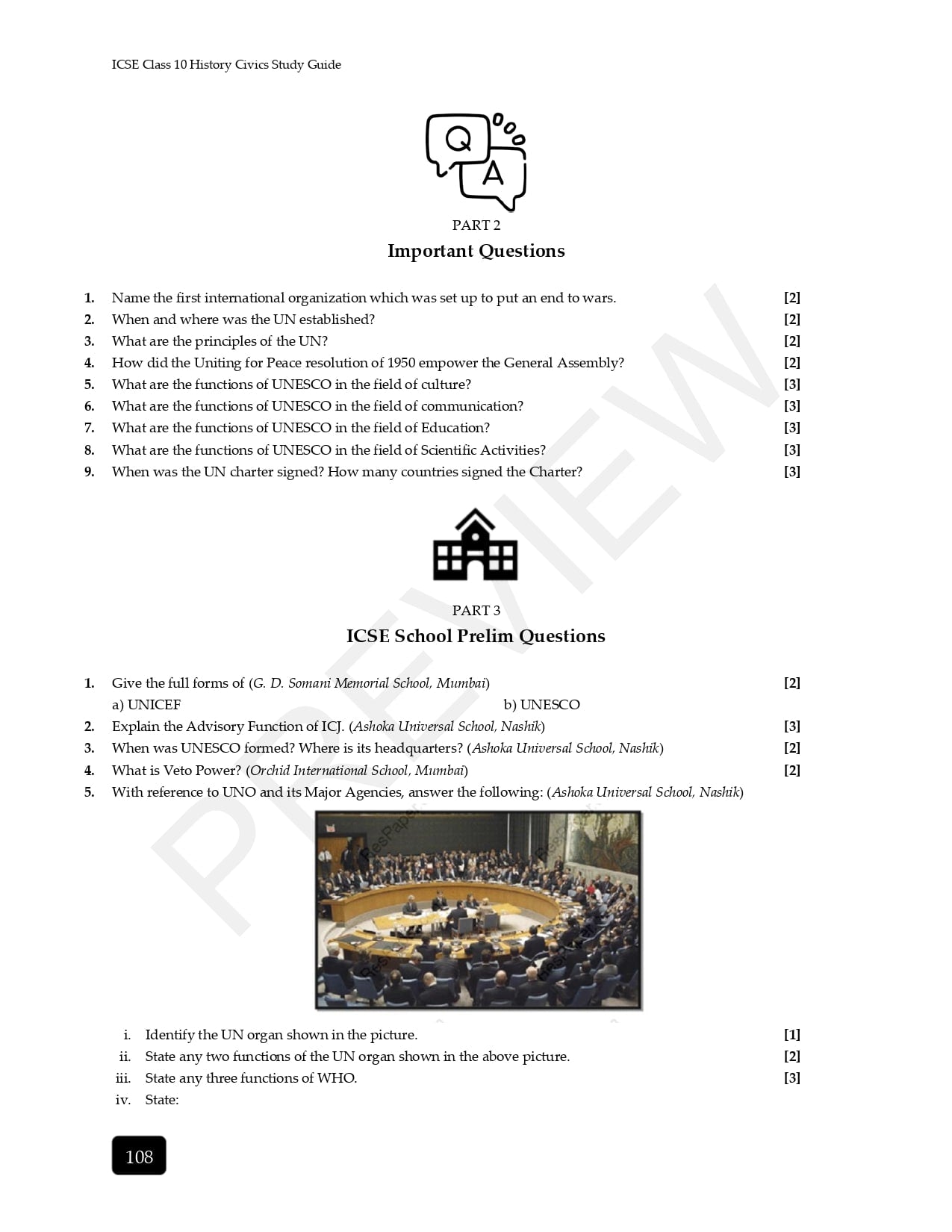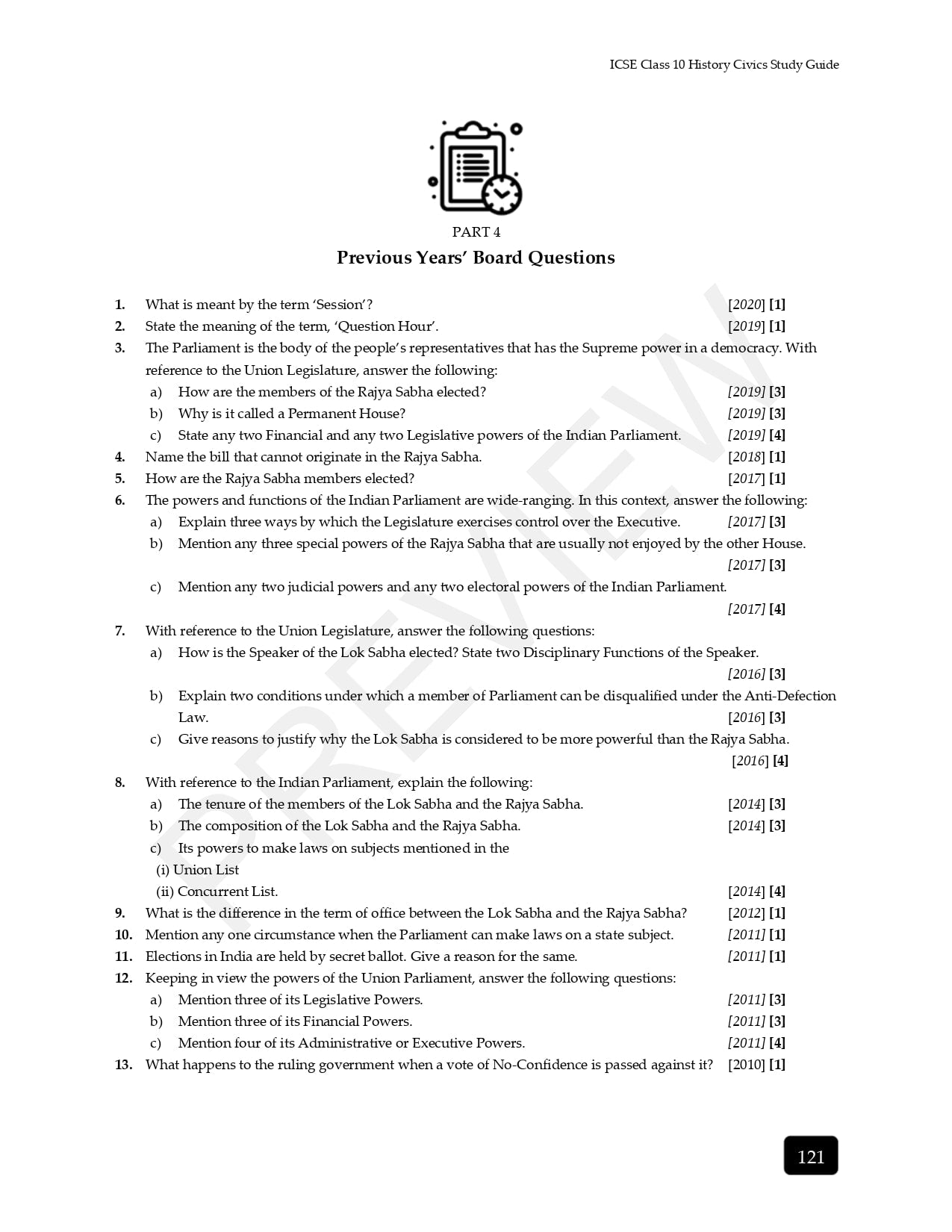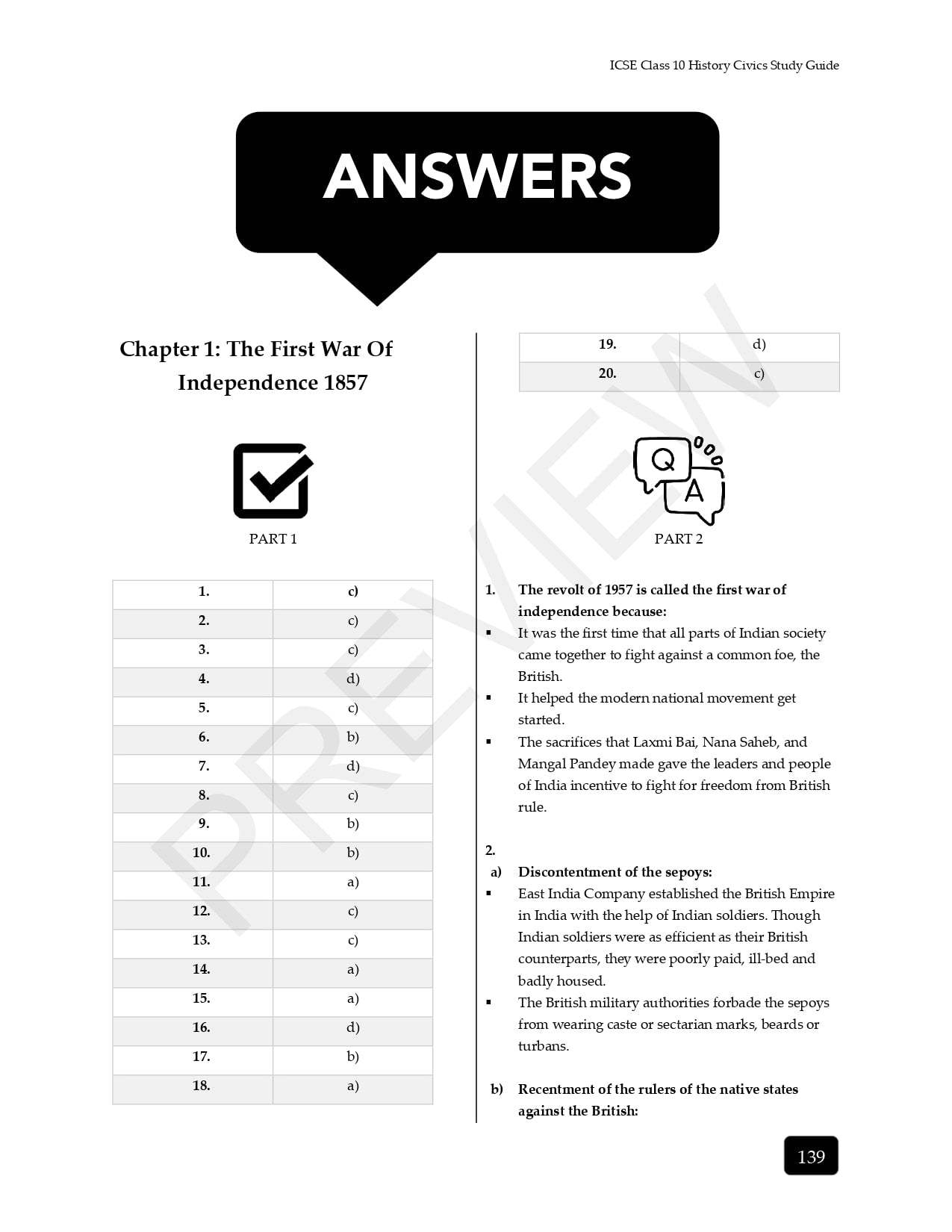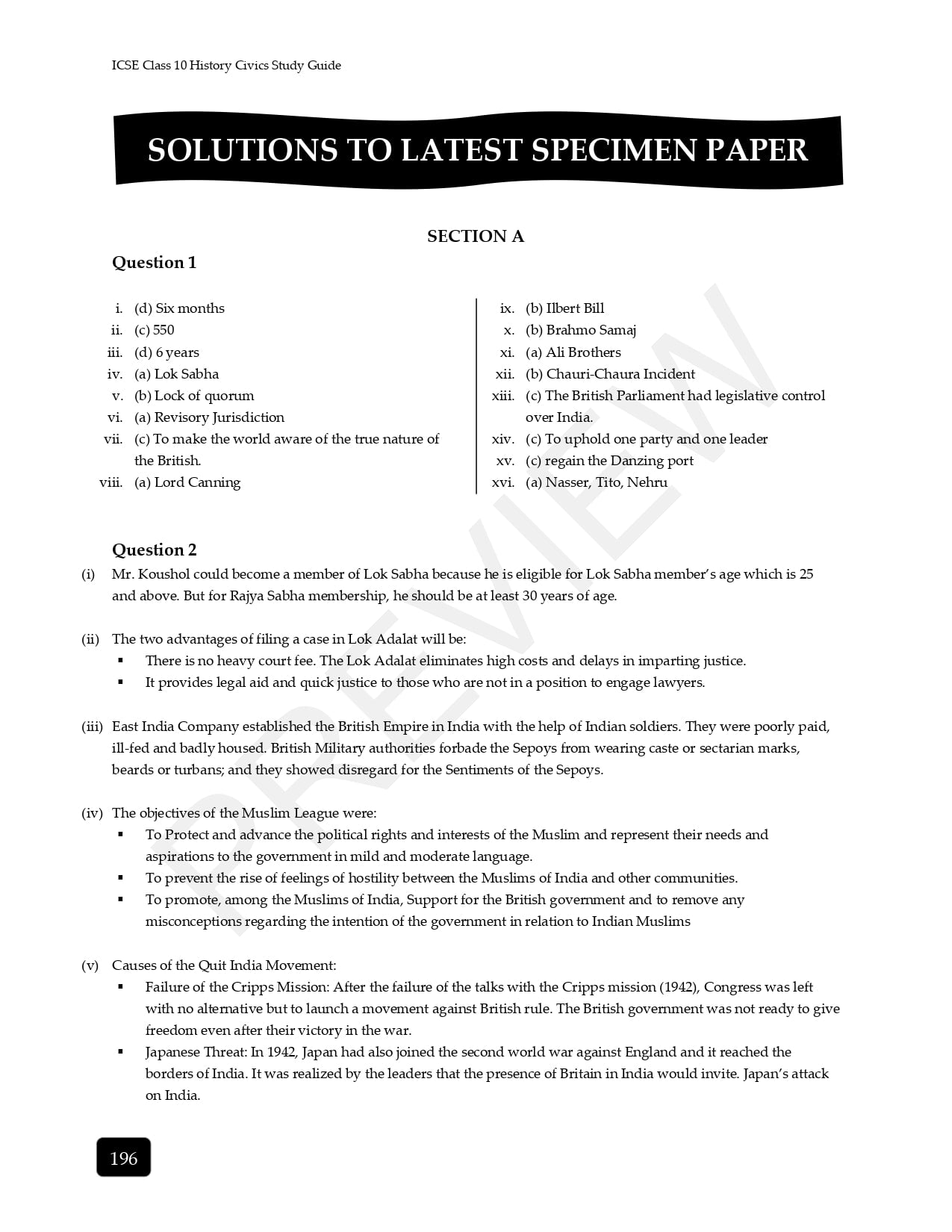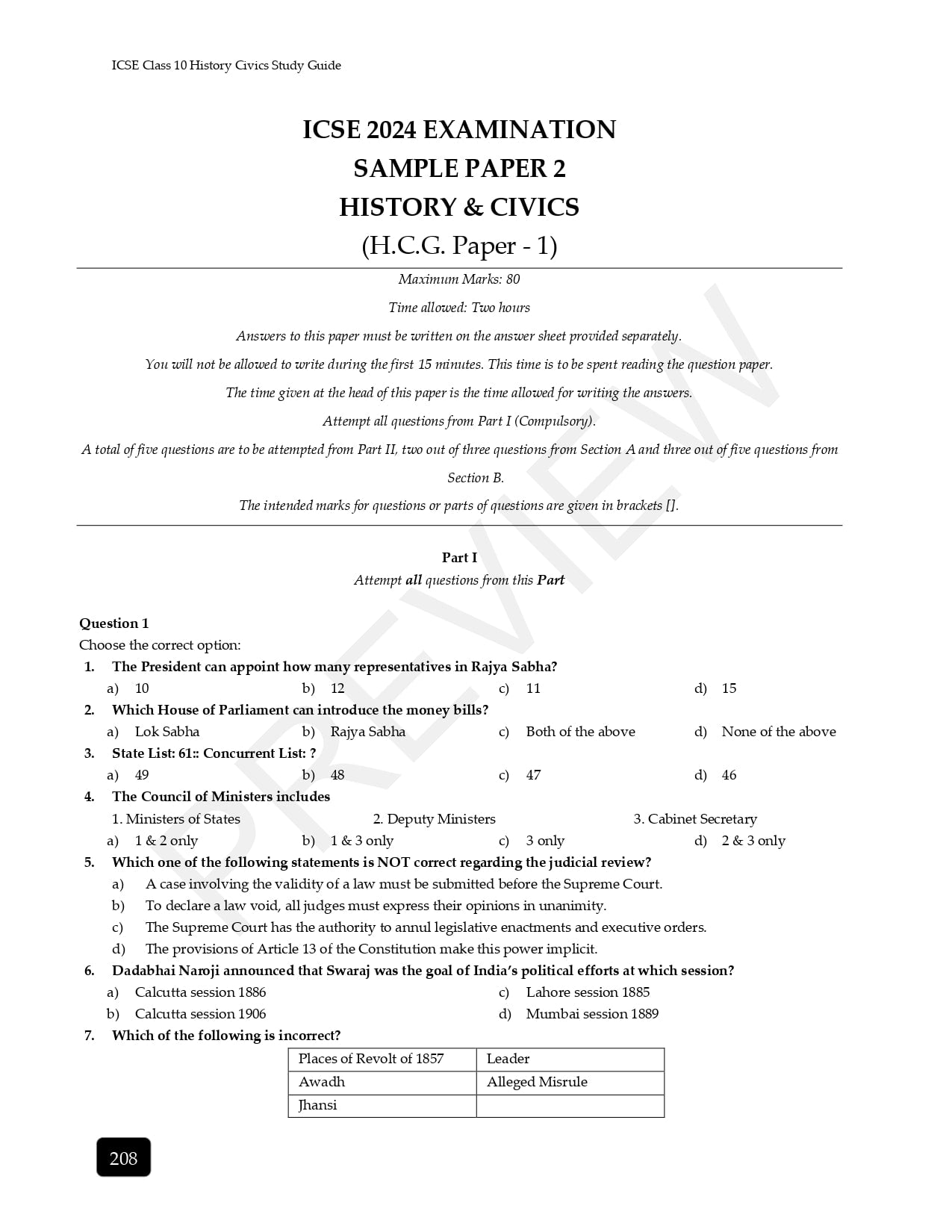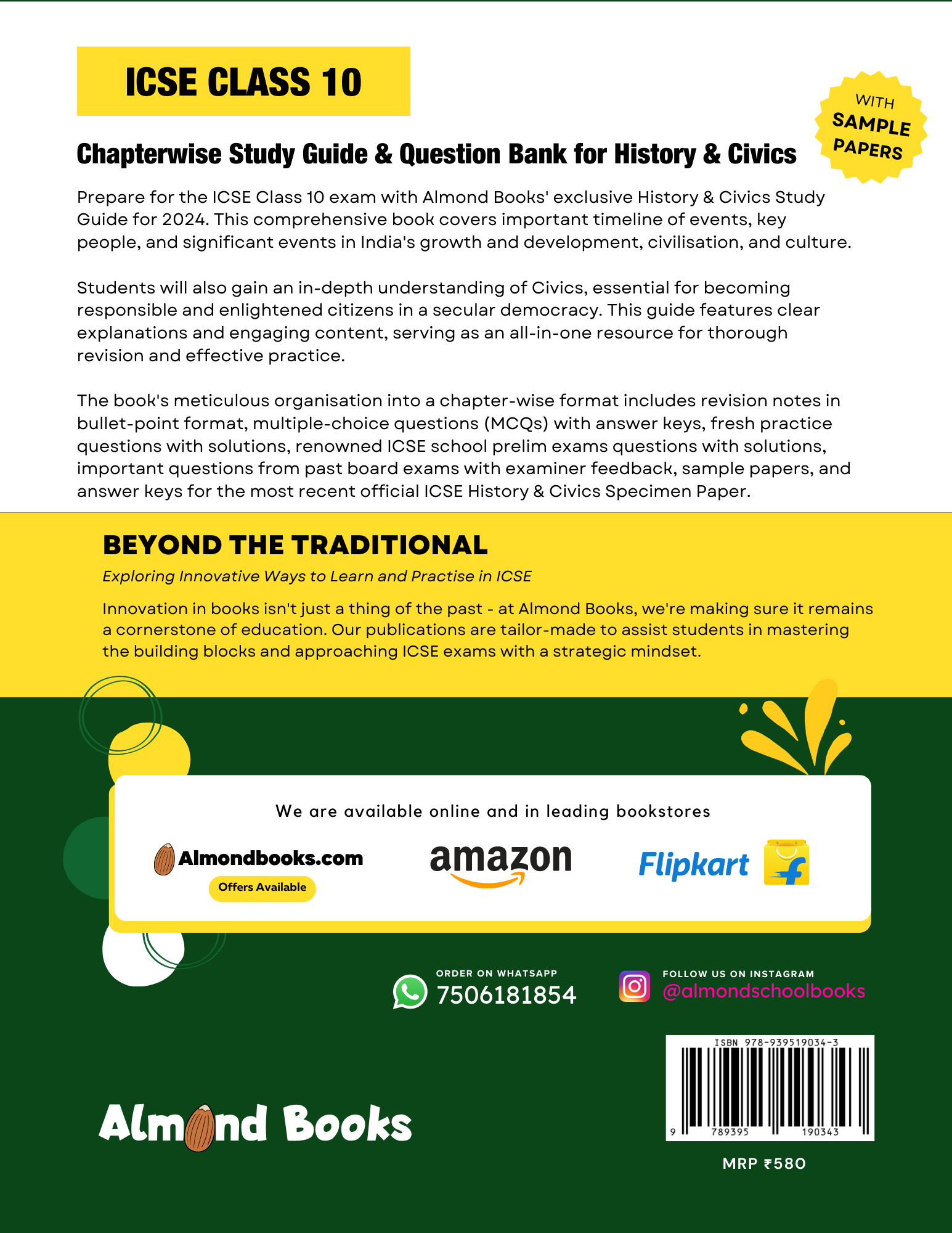 Almond Books ICSE Class 10 History & Civics Study Guide (For 2024 Exam)
Sale price
Rs. 580
Regular price
Rs. 580
108 students and teachers are ordering this book right now
🎁 Get Rs. 80 OFF with discount code ALMONDS
🚚 Free delivery across India on orders above Rs. 500
💰 Cash on delivery available
Almond Books ICSE Class 10 History & Civics Study Guide (For 2024 Exam)
Almond Books ICSE History & Civics Study Guide Notes + Question Bank + Sample Papers for 2024 Exam (Fully Solved)
Dive into the rich and fascinating world of Indian history and civics with this comprehensive guidebook.
Perfect for ICSE Class 10 students, this book is packed with bullet-point summaries, overviews of key figures, and timelines of key events.
In addition, the practice section features fully-solved important questions, including questions from ICSE School pre-board exam and previous year's board exams. This book is a must-have for any student looking to ace their ICSE History & Civics exams.

The book contains the following:

Chapter-wise revision notes in bullet-point format.
Key people relevant to the subject.
An important timeline of events.
Multiple choice questions for practice.
Important questions in the new ICSE format.
Questions from past ICSE school prelim exams.
Important questions from past ICSE History & Civics board exams, including detailed solutions and feedback from board examiners.
Answers to all practice questions.
BONUS CONTENT
History & Civics Sample Papers (2 Question Papers with solutions)
Answer key for latest official ICSE History and Civics Specimen Paper
TESTIMONIALS
★★★★★ Divya Shashtri (ICSE Student from Bangalore)
"I recently bought the Almond Books ICSE History & Civics study guide for the 2022-23 exams and it's amazing. The notes are clear, the question bank is huge, and the solved sample papers are great for testing my understanding. I feel so prepared for the exams thanks to this guide. Highly recommend!"
| | |
| --- | --- |
| SUBJECT | History & Civics |
| TARGET EXAM | ICSE Class 10 |
| EDITION | 2024 |
| AUTHOR | Multiple |
| PAGES | 196 |
| PUBLISH DATE | 2023-03-20 |
| PUBLISHER | Almond Books |
| TYPE OF MATERIAL | Printed Book/Paperback |
| RETURN PERIOD | 7 days |
School Name:
MEC Public School
Recommend to others:
Definitely
School Name:
The Park English School
Recommend to others:
Definitely