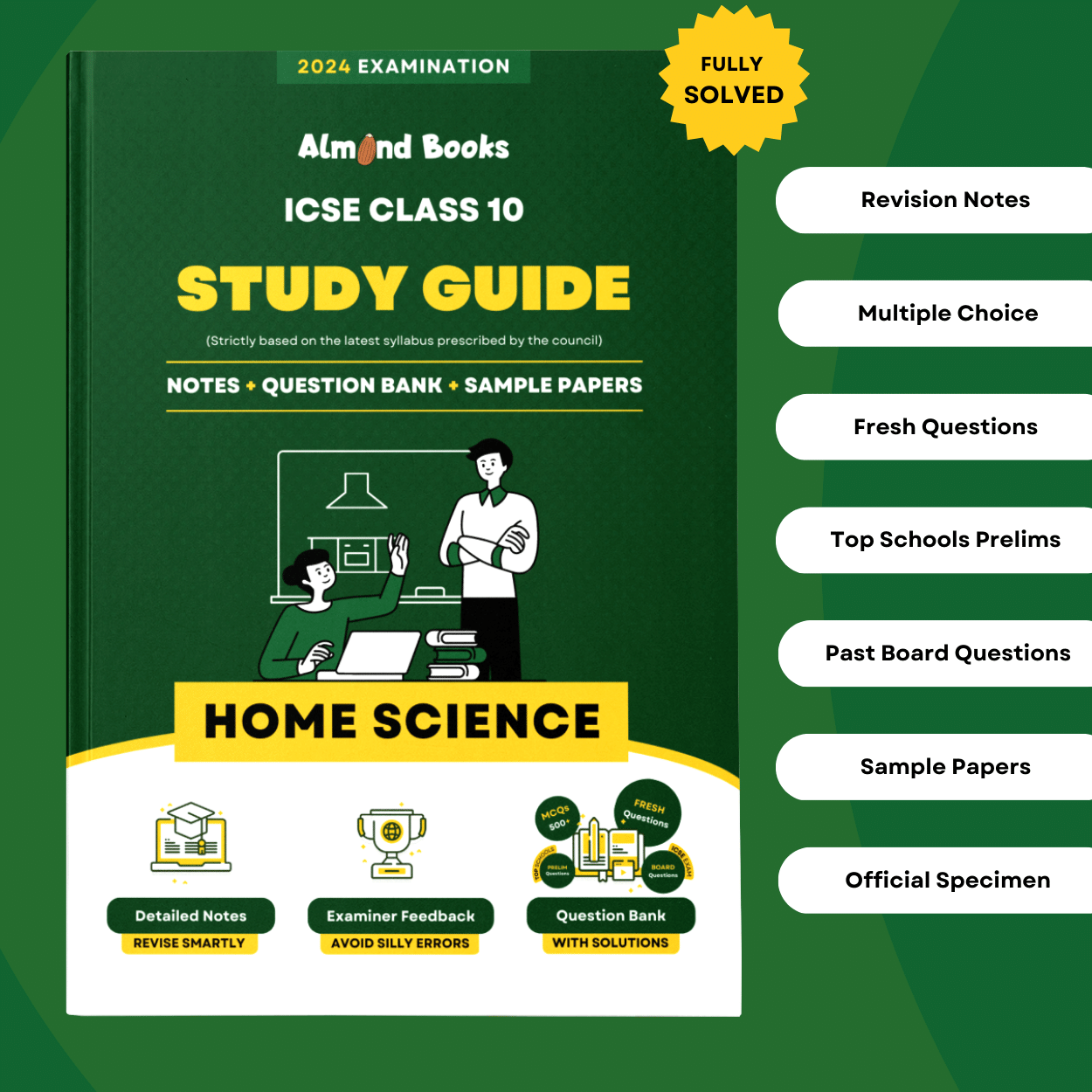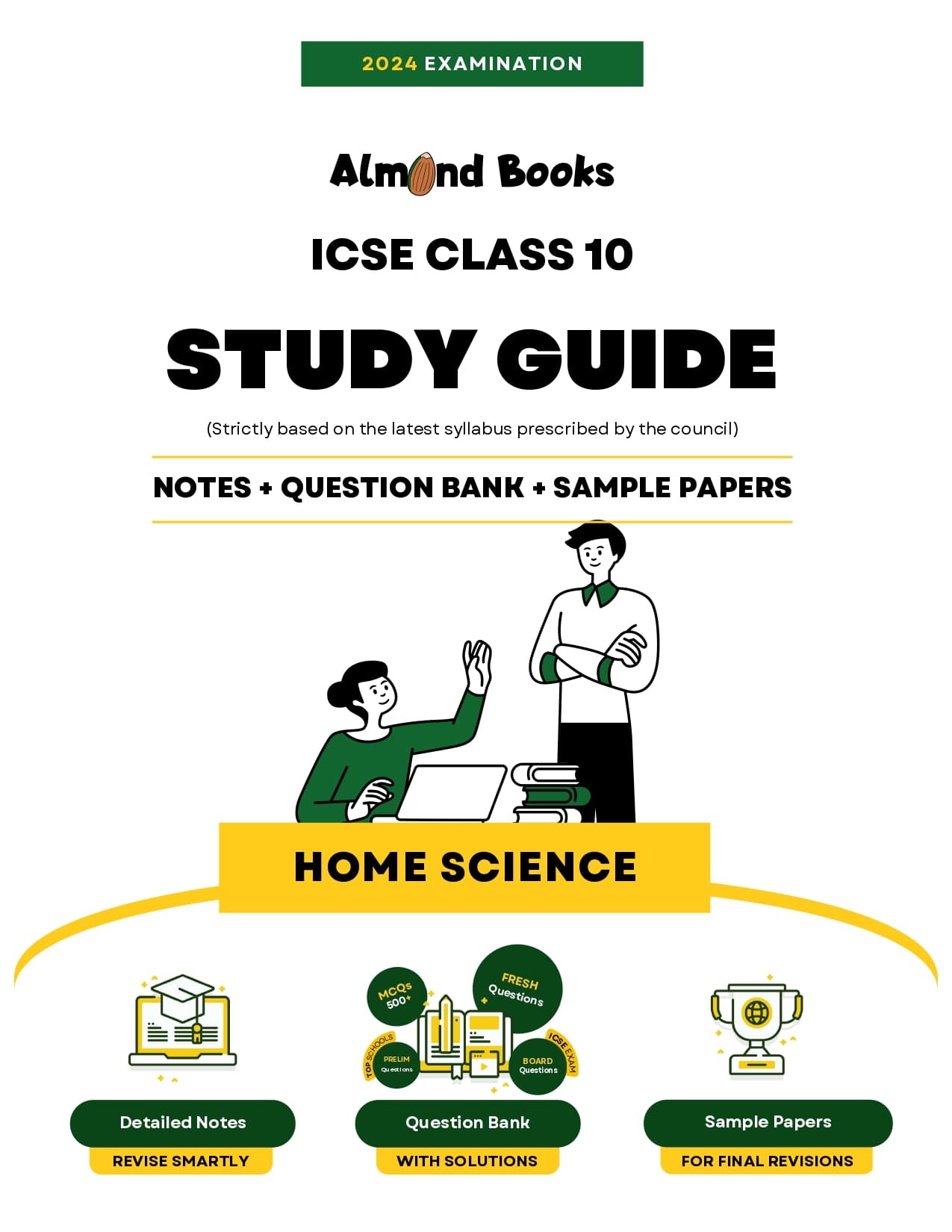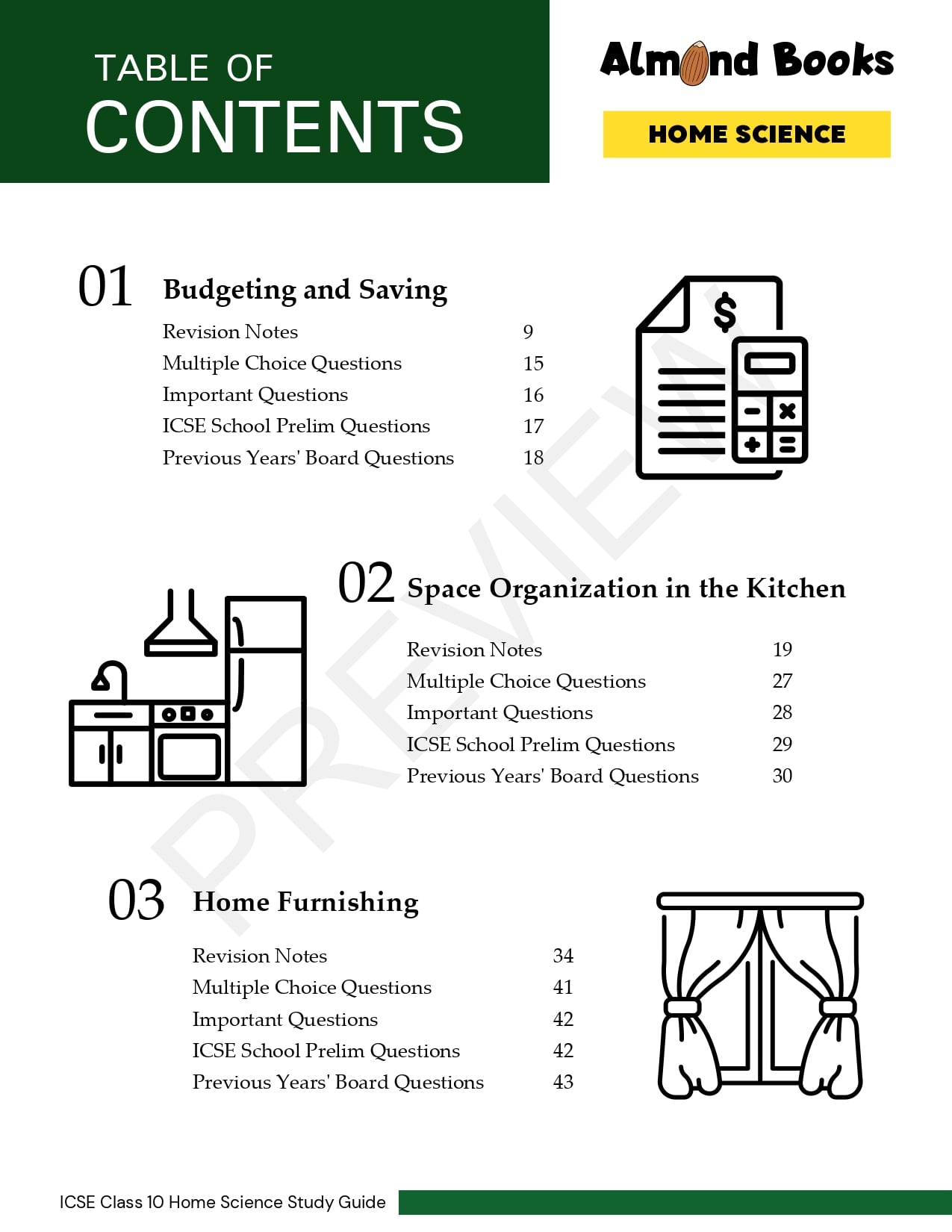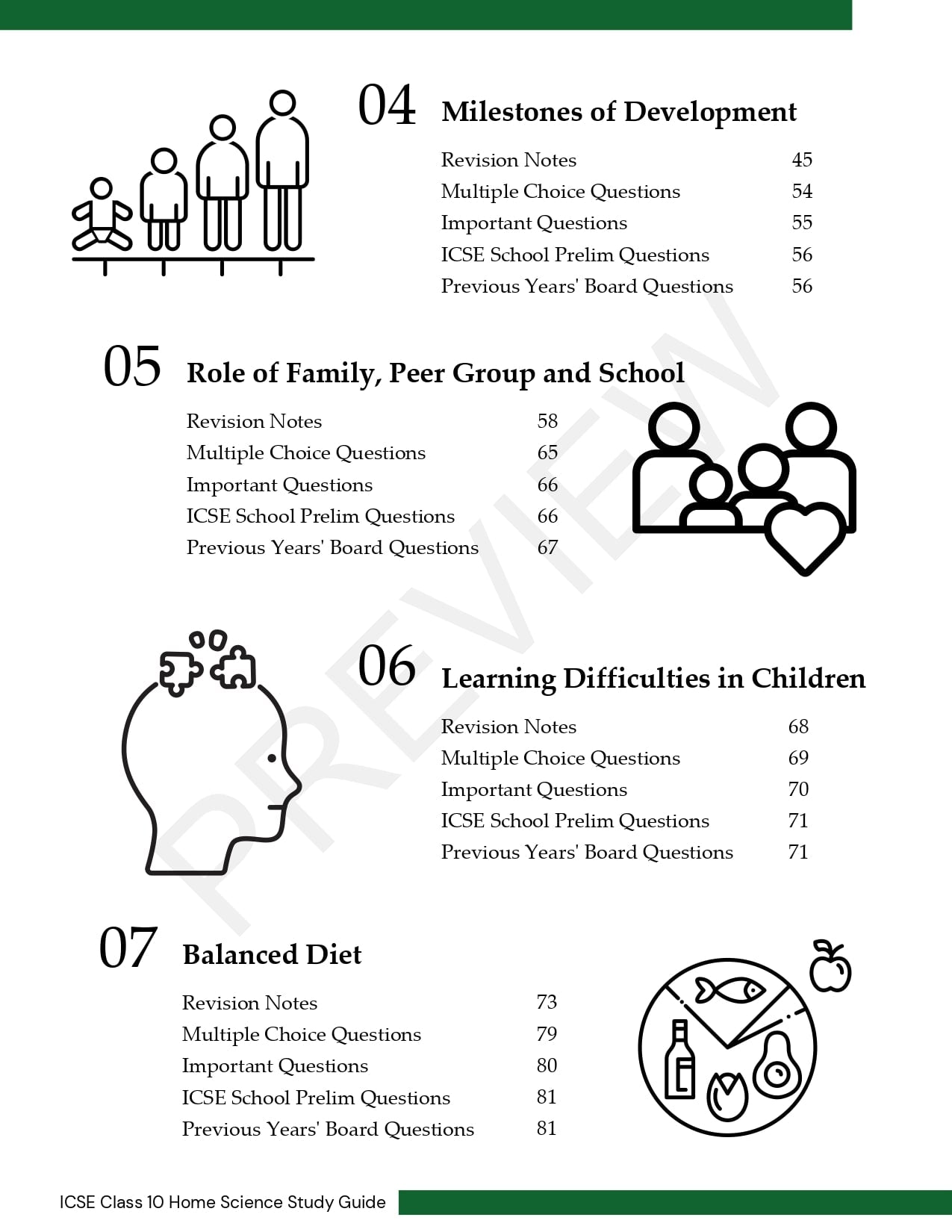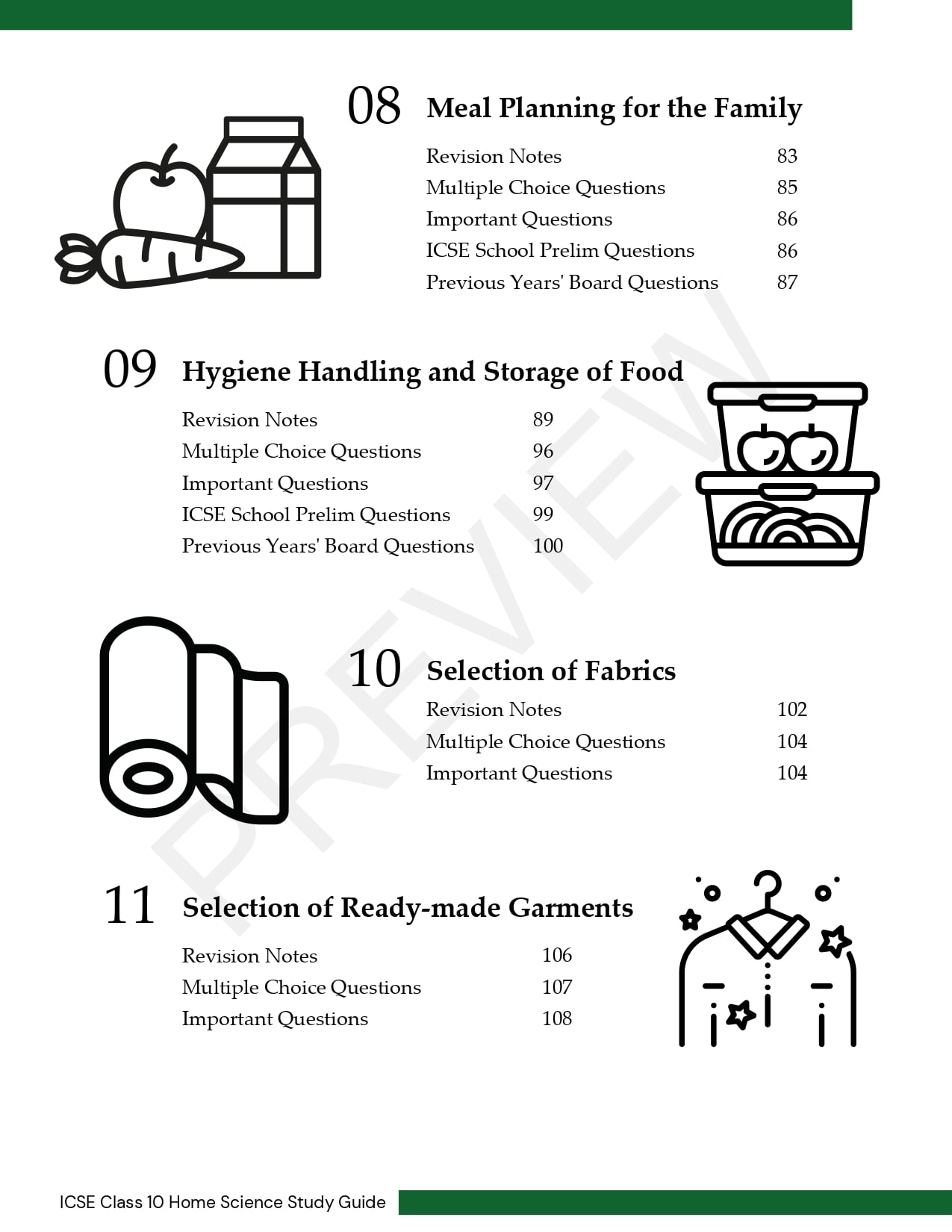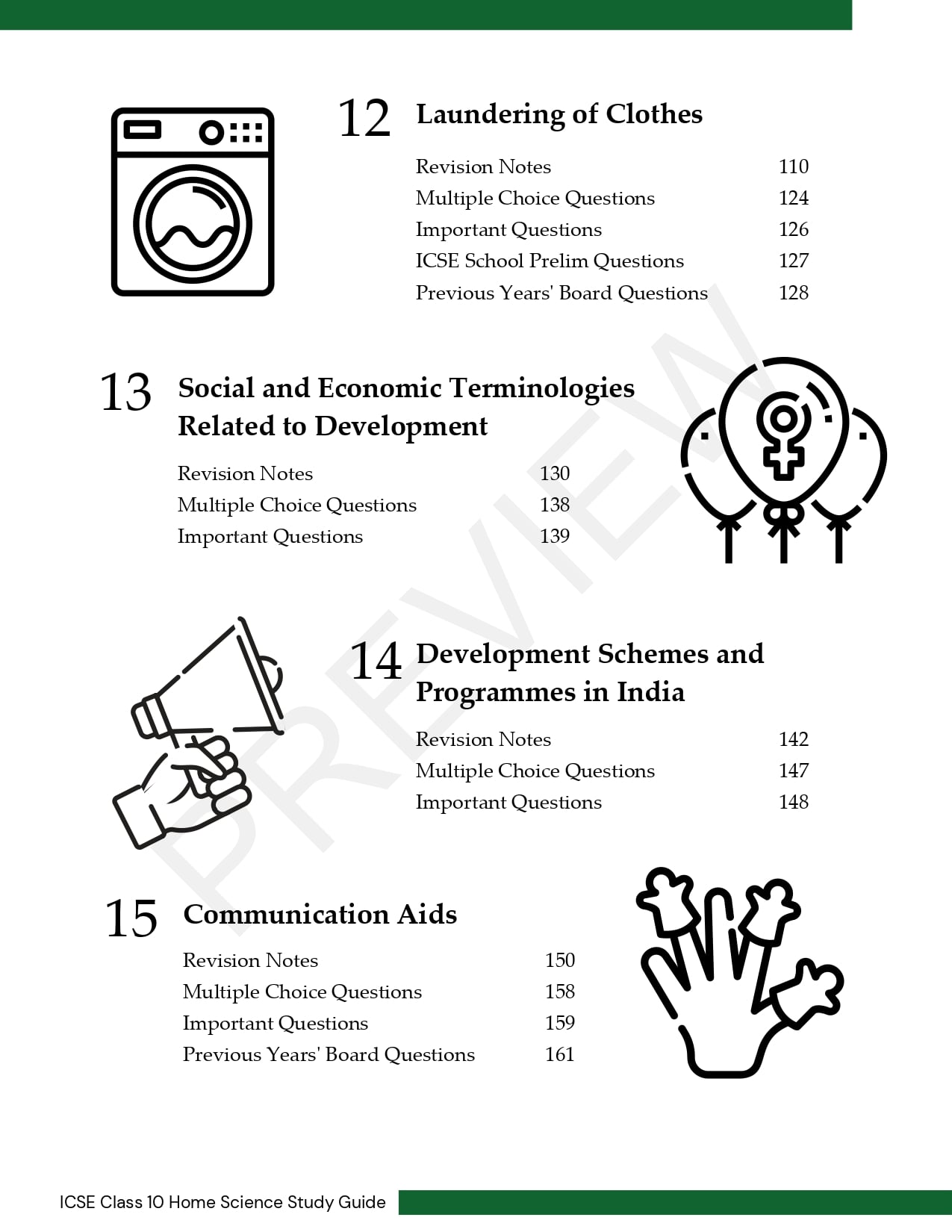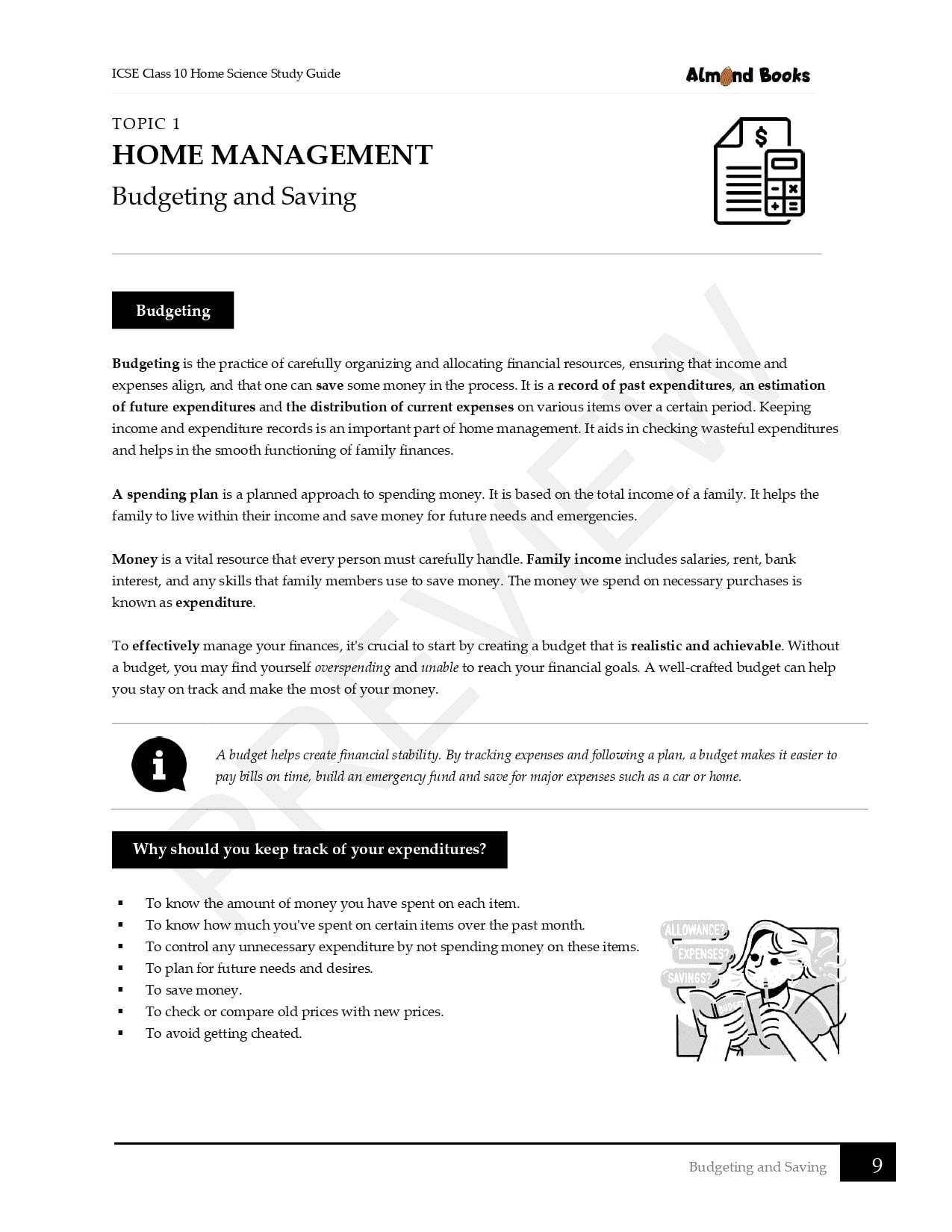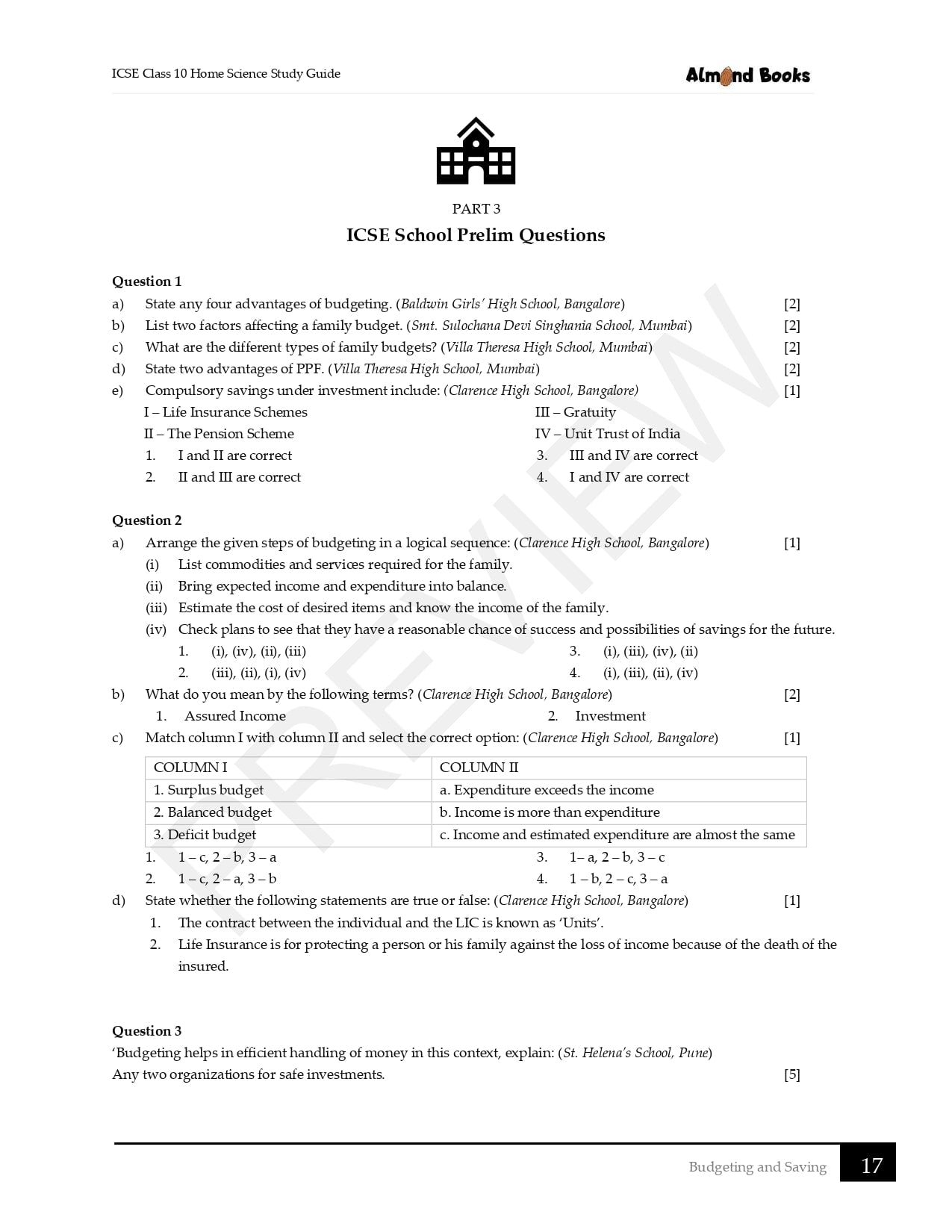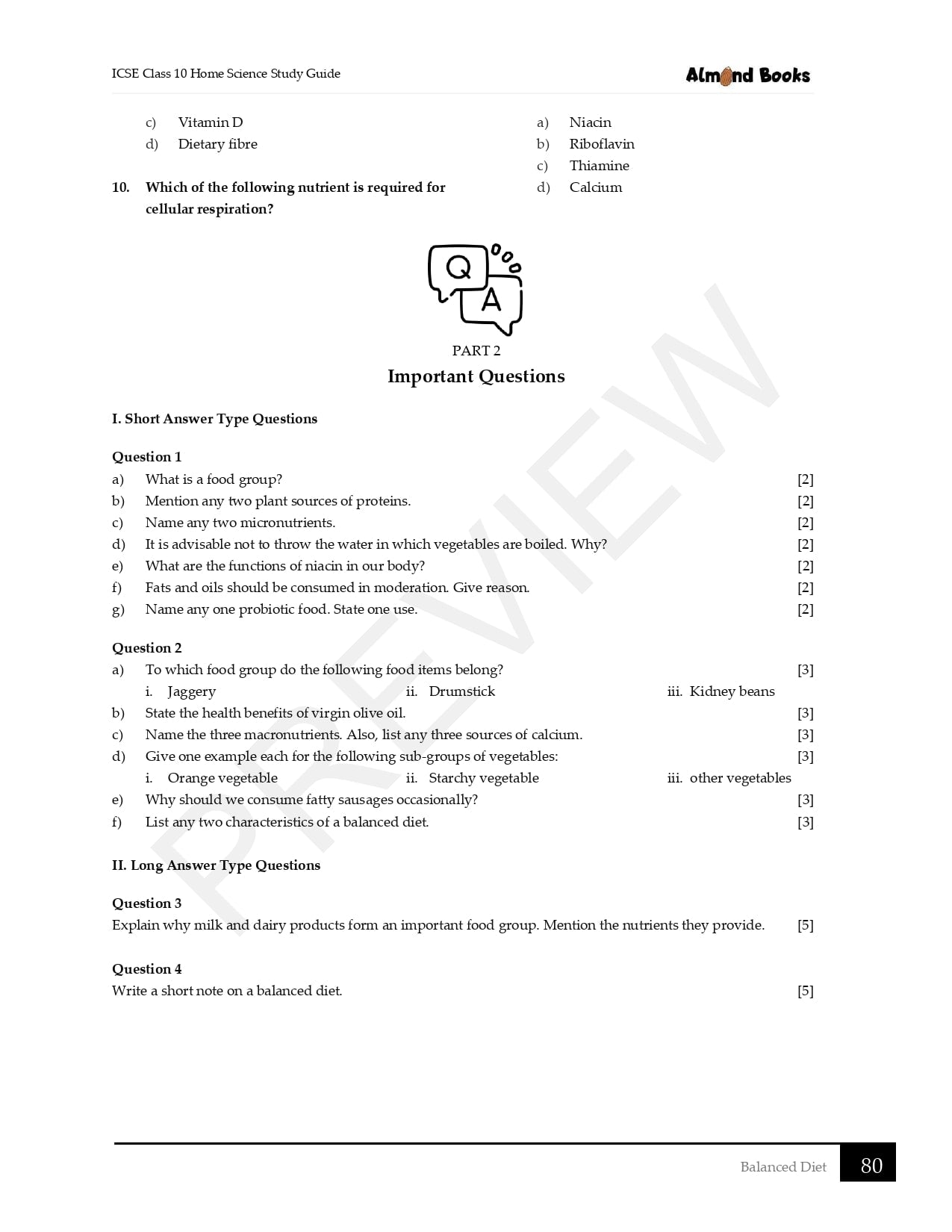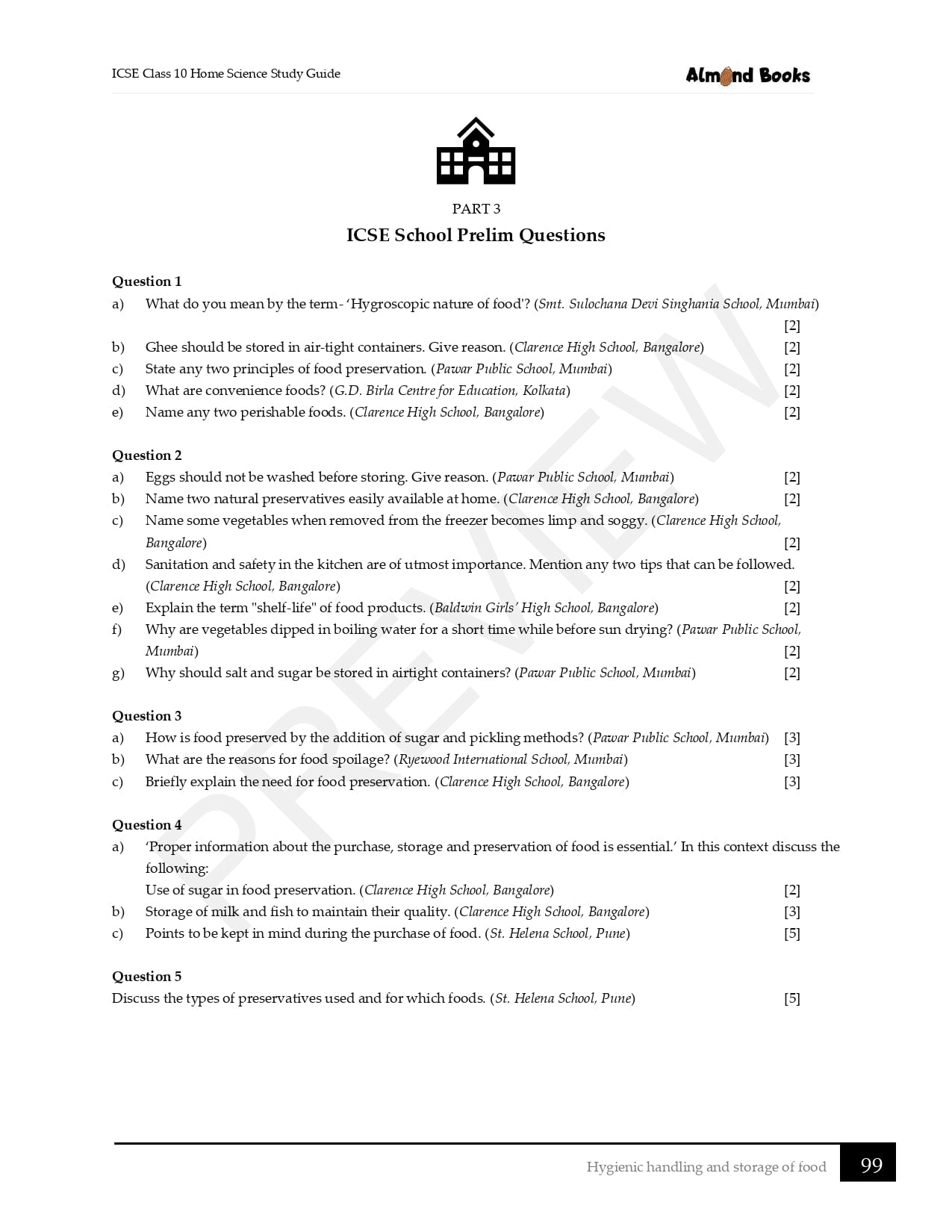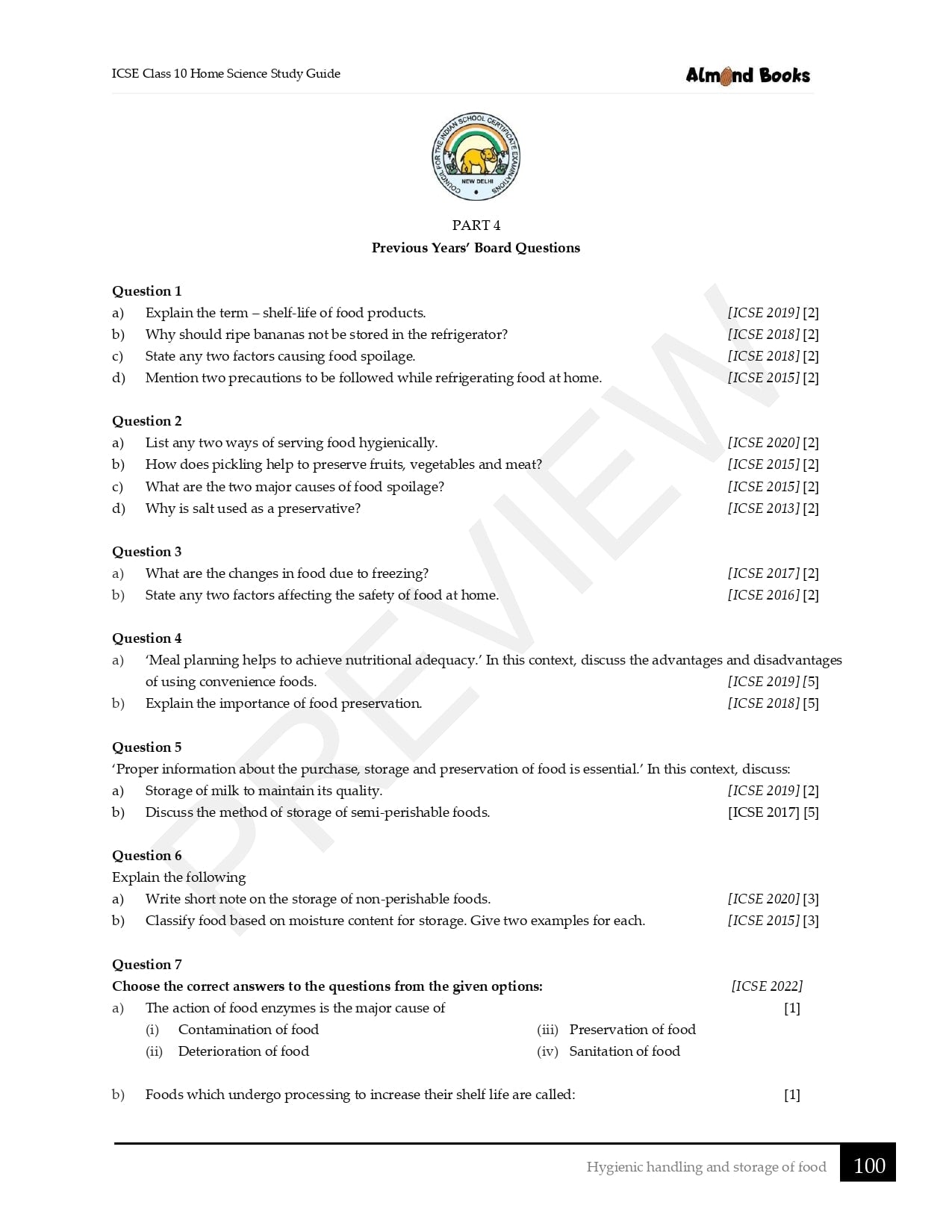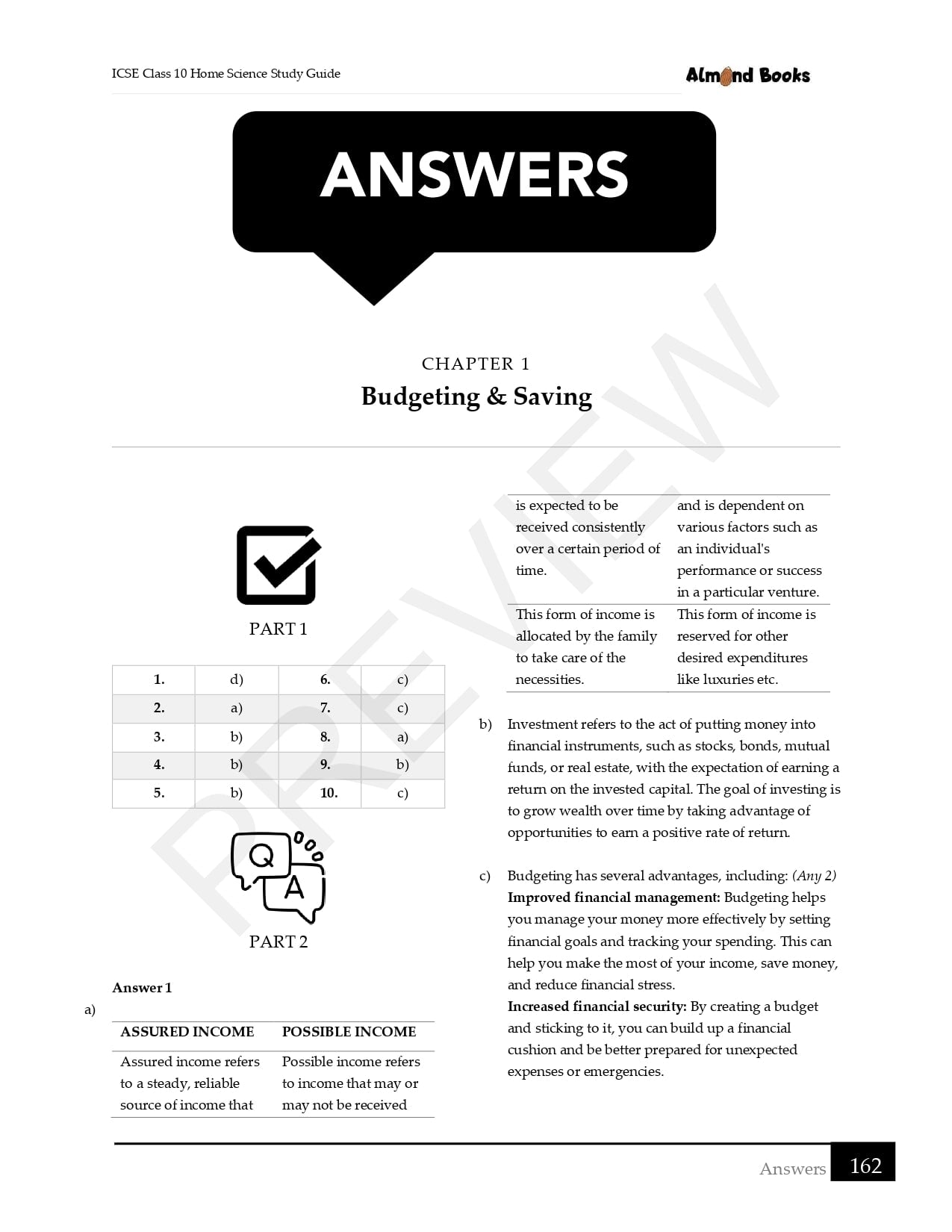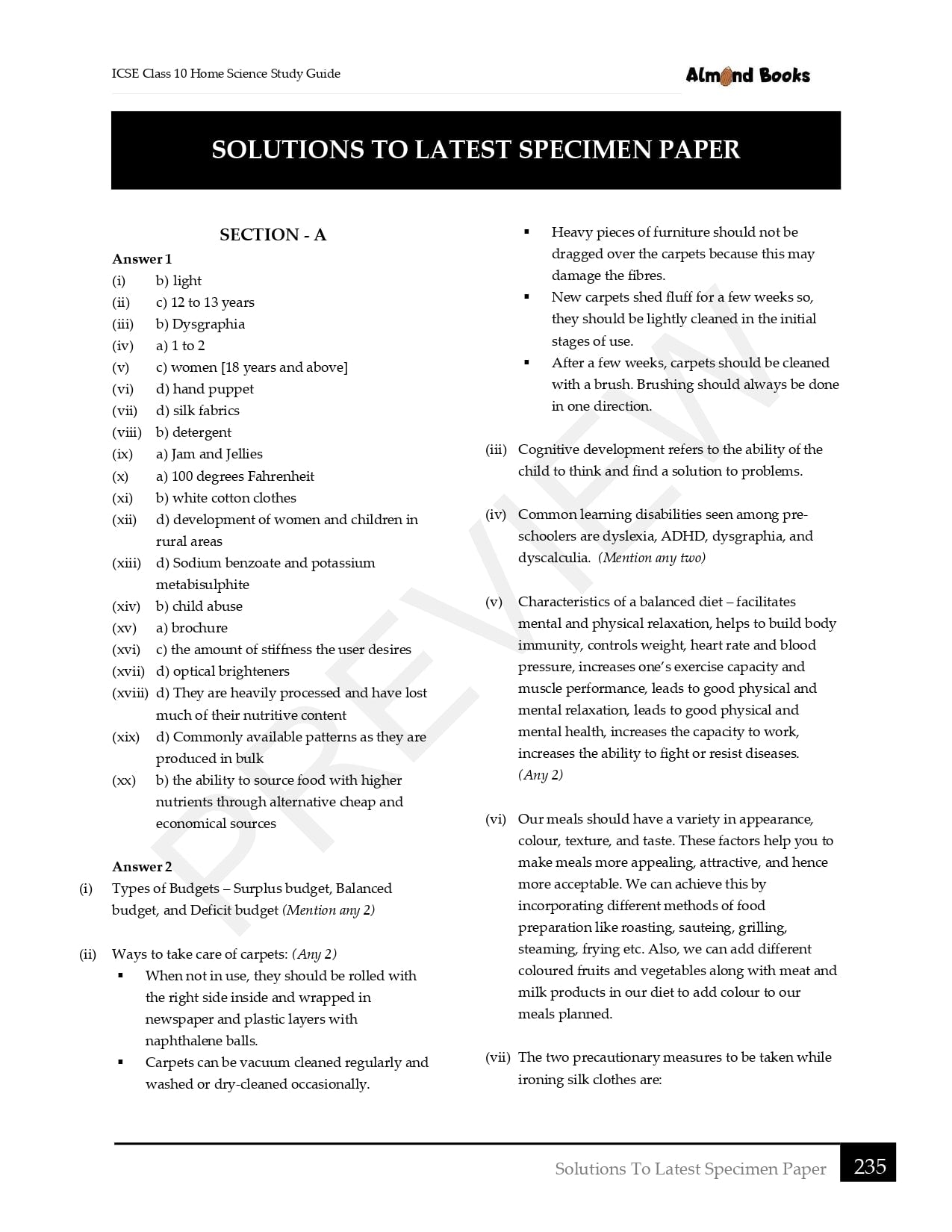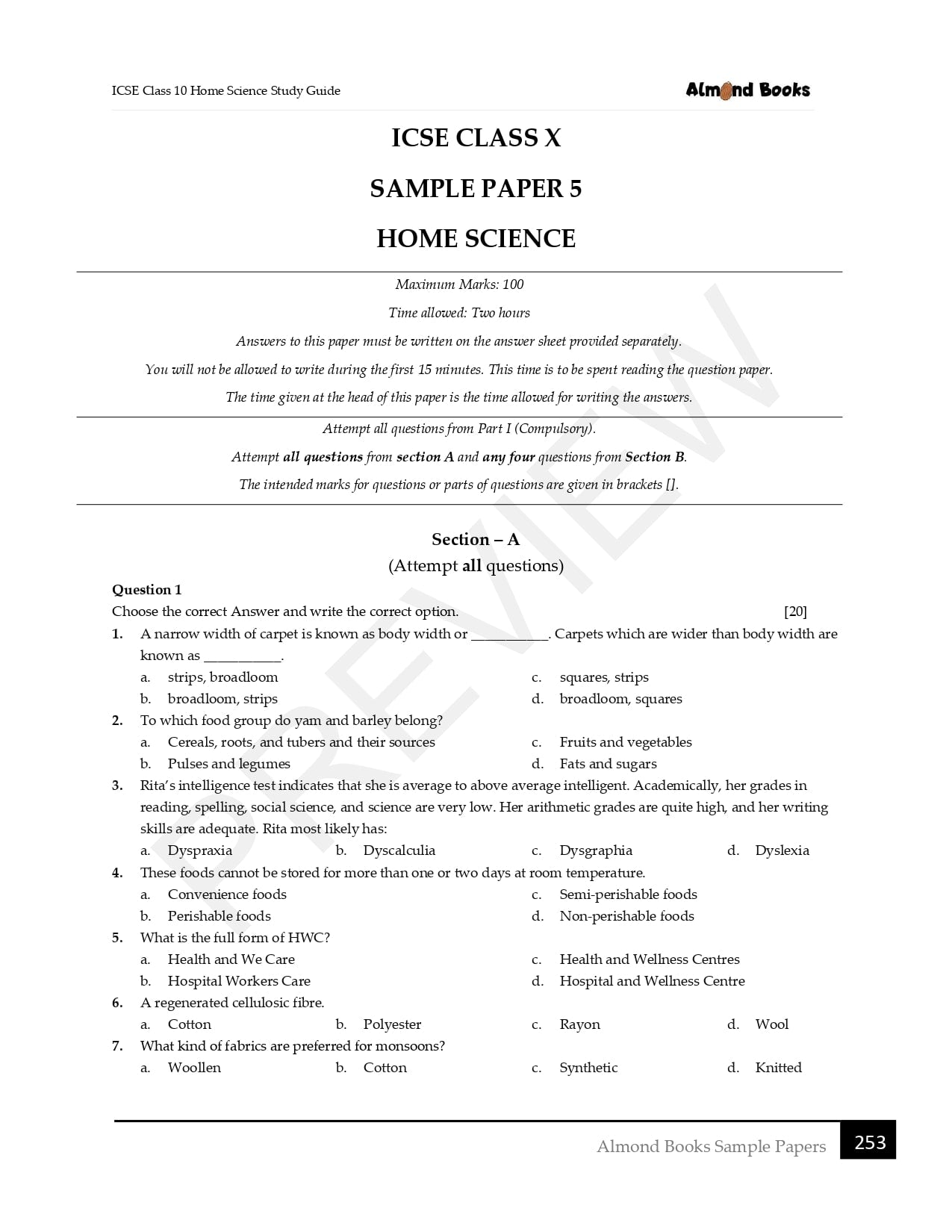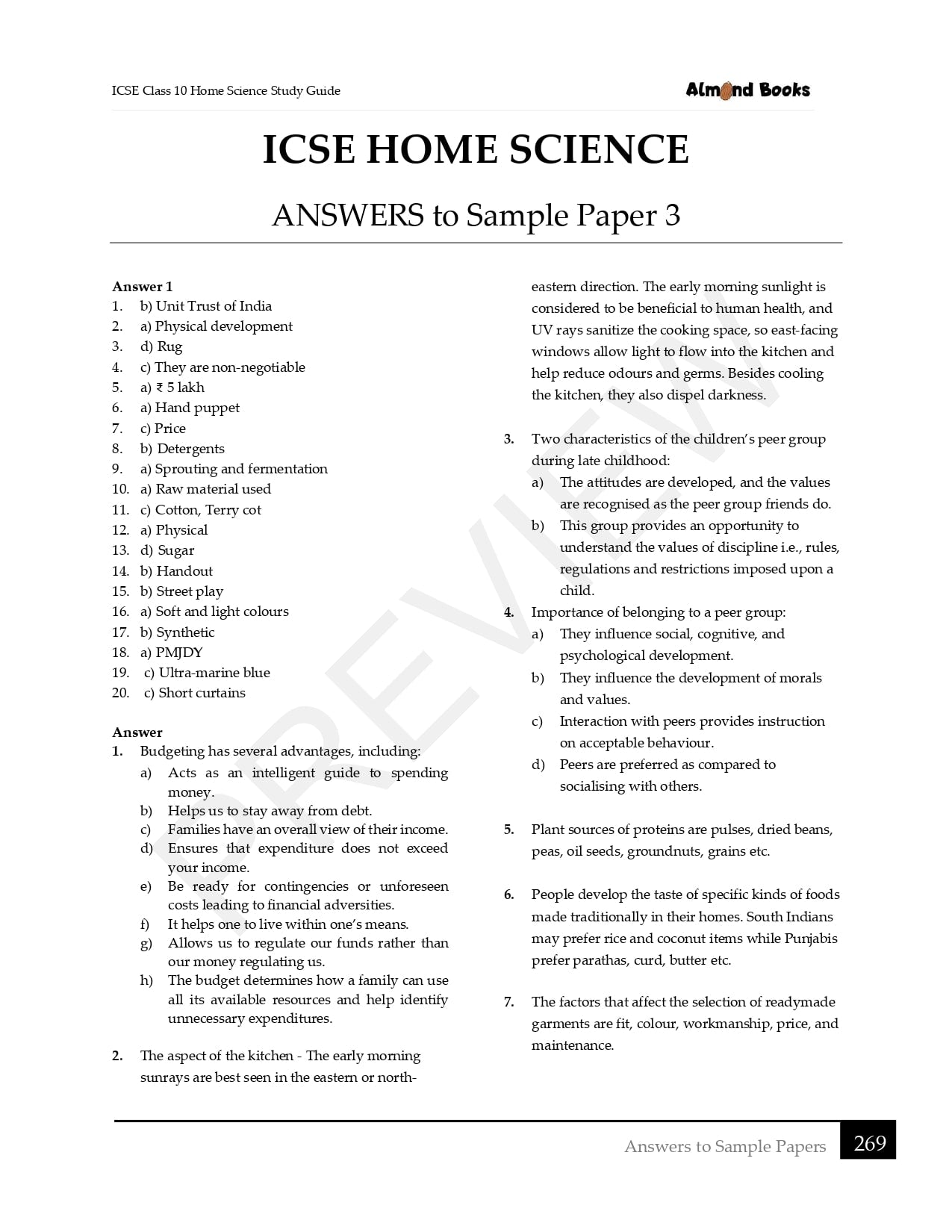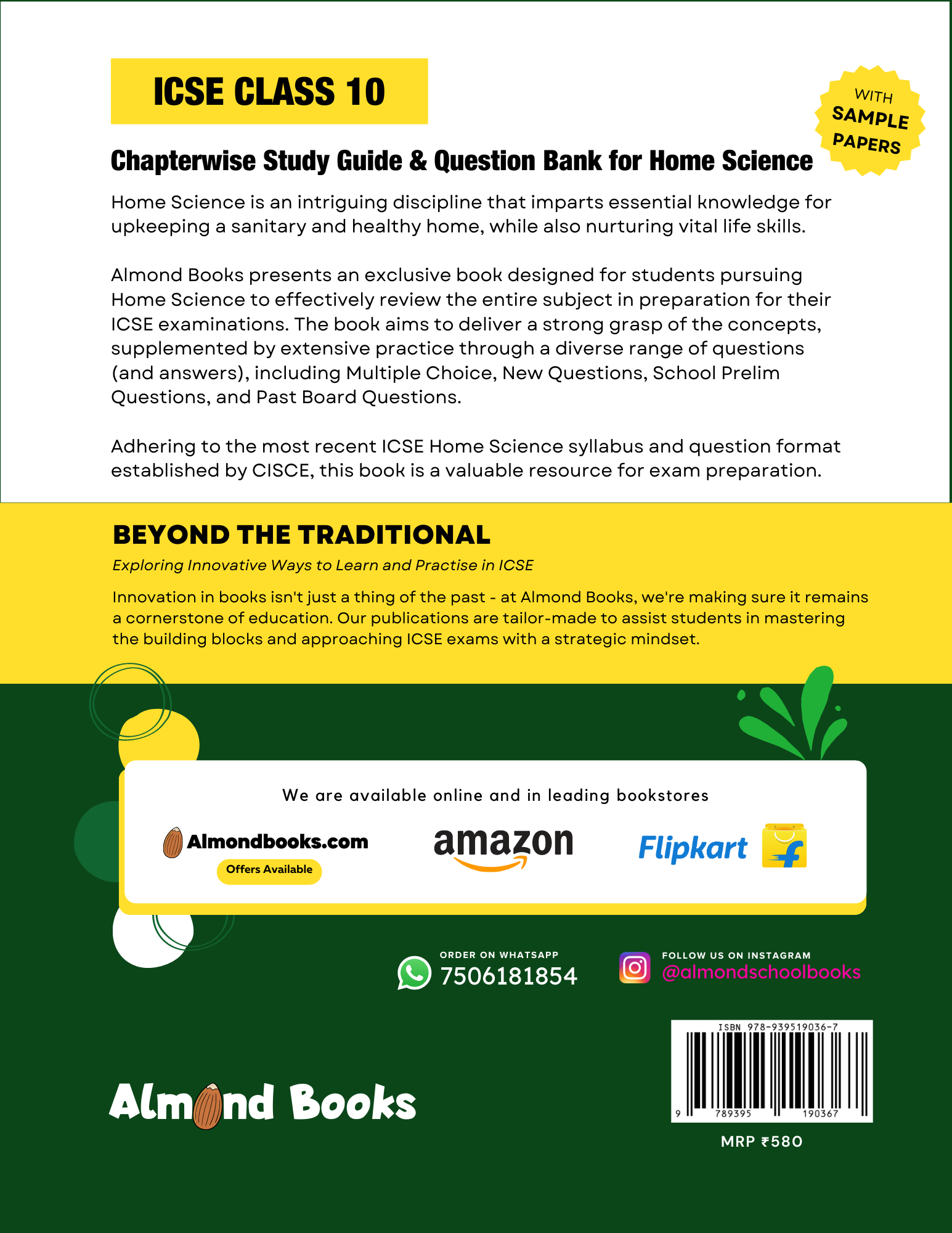 Almond Books ICSE Class 10 Home Science Study Guide (For 2024 Exam)
Sale price
Rs. 580
Regular price
Rs. 580
117 students and teachers are ordering this book right now
🎁 Get Rs. 80 OFF with discount code ALMONDS
🚚 Free delivery across India on orders above Rs. 500
💰 Cash on delivery available
Almond Books ICSE Class 10 Home Science Study Guide (For 2024 Exam)
Mastering ICSE Class 10 Home Science: Comprehensive Study Guide with Notes, MCQs, and Previous Year Questions - Almond Books
Almond Books ICSE Class 10 Home Science guide begins with chapter-wise revision notes that are designed to help you understand the key concepts quickly and effectively. The notes are written in a concise and easy-to-follow format, making them perfect for quick revisions.

In addition to the revision notes, the book also contains a fully solved question bank. This question bank includes chapter-wise multiple choice questions (MCQs), important practice questions, school preliminary questions, and previous year board questions. This will help you to assess your understanding of the subject and identify areas that need more attention.

To help you prepare for the Home Science exam in the best possible way, the book also includes five sample papers that are fully solved as per the latest exam format. These sample papers will give you a feel for the actual exam and help you understand what to expect on the board exam day.

Furthermore, the book also includes the latest official ICSE Specimen Paper's solutions, making it easier for you to understand the question patterns and the marking scheme.
Summary of Contents:
Chapter-wise Revision Notes (in-depth notes)

Multiple-choice Questions (MCQs)

Important Practice Questions (Subjective format)

Top ICSE School's Prelim Questions (Lot's of them!)
Past ICSE Board Exam Questions
Sample Papers (5 Papers)
Solutions (Entire book is FULLY SOLVED)
Chapters covered:
Budgeting and Saving
Space Organisation in the Kitchen
Home Furnishing
Milestones of Development
Role of Family, Peer Group and School
Learning Difficulties in Children
Balanced Diet
Meal Planning for the Family
Hygiene Handling and Storage of Food
Selection of Fabrics
Selection of Ready-made Garments
Laundering of Clothes
Social and Economic Terminologies Related to Development
Development Schemes and Programmes in India
Communication Aids
| | |
| --- | --- |
| SUBJECT | Home Science |
| TARGET EXAM | ICSE Class 10 |
| EDITION | 2024 |
| AUTHOR | Almond Books |
| PAGES | 280 |
| PUBLISH DATE | 2023-03-14 |
| PUBLISHER | Almond Books |
| TYPE OF MATERIAL | Printed Book/Paperback |
| RETURN PERIOD | 7 days |
School Name:
Learners' Academy
You are a:
School Teacher
Recommend to others:
Definitely
Very helpful
It's a good book. with important features and questions