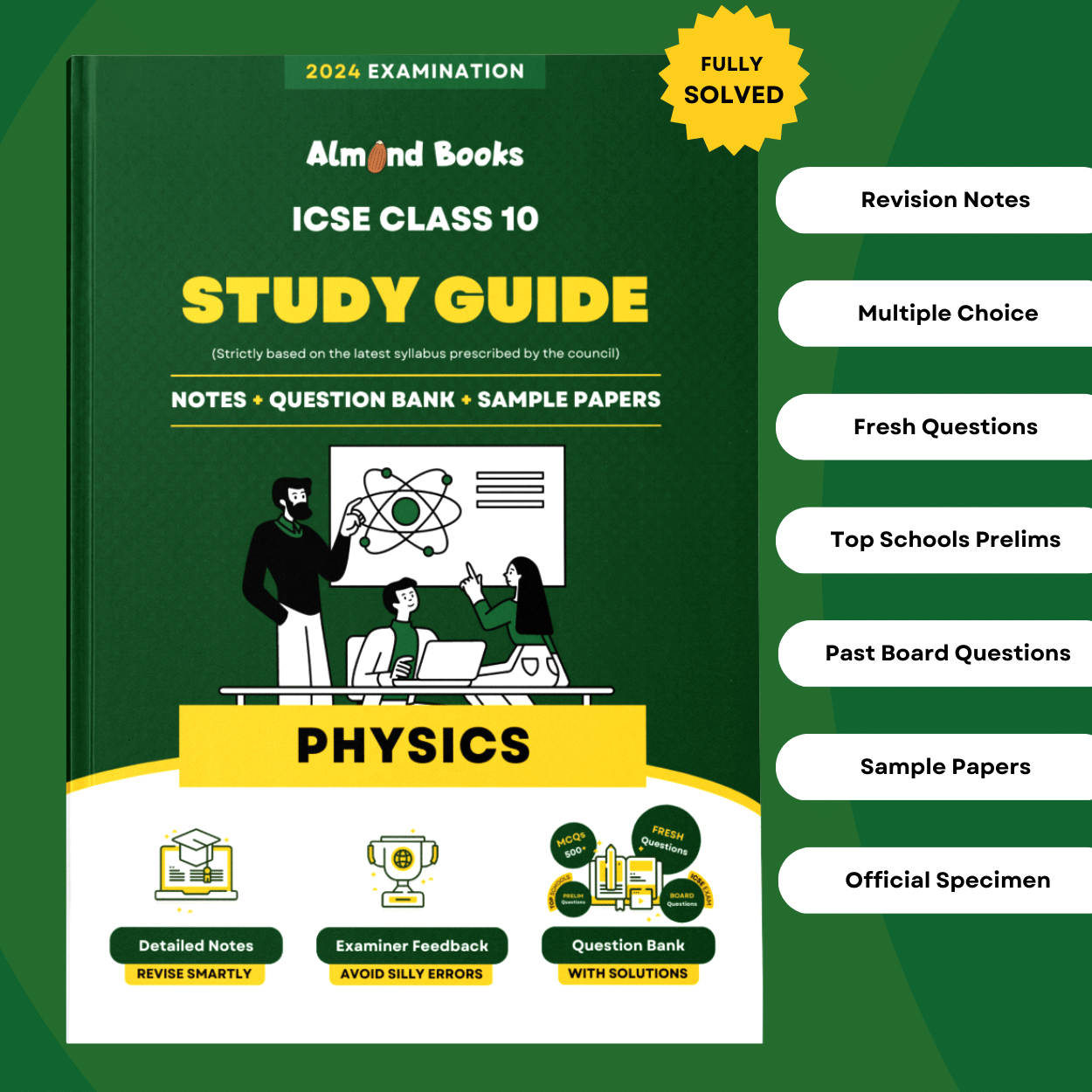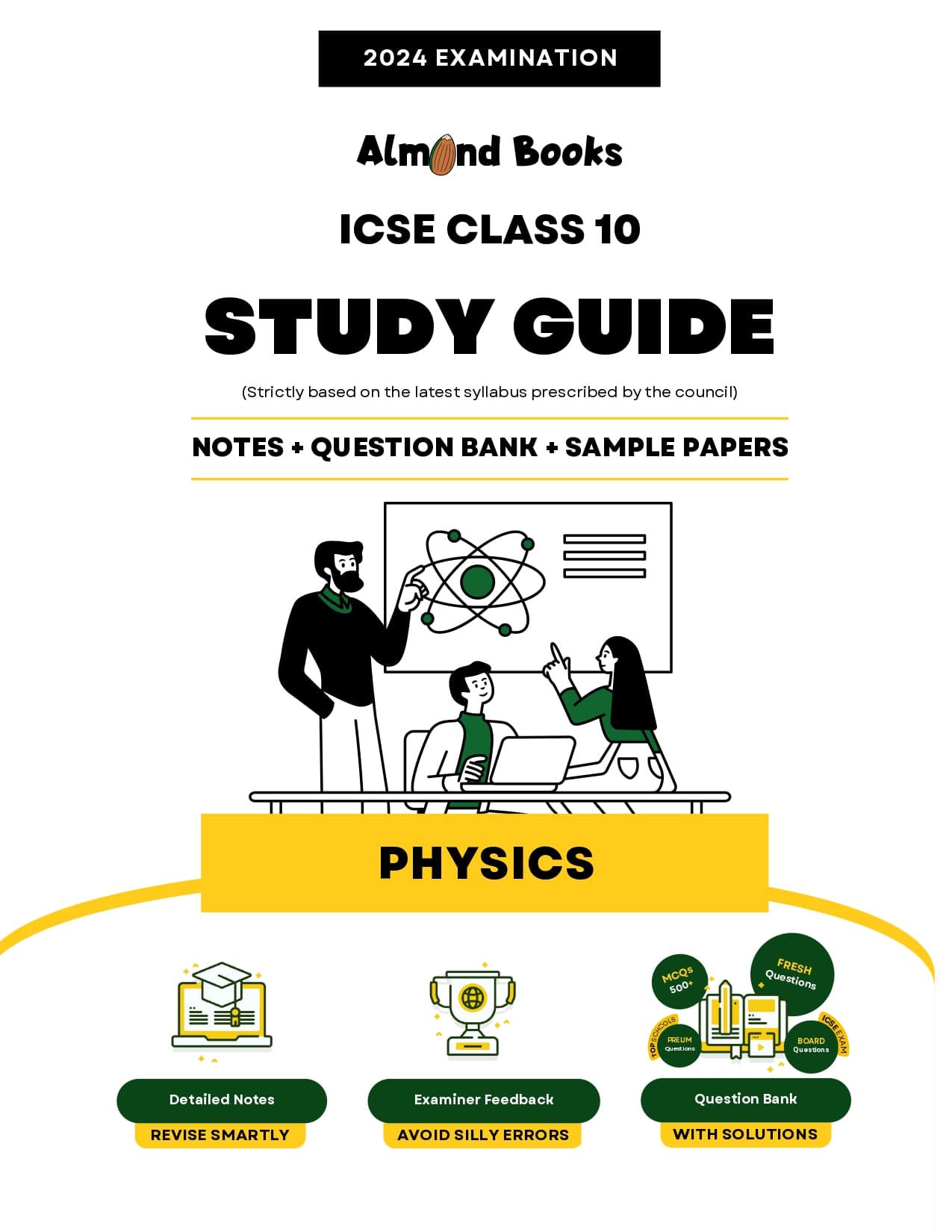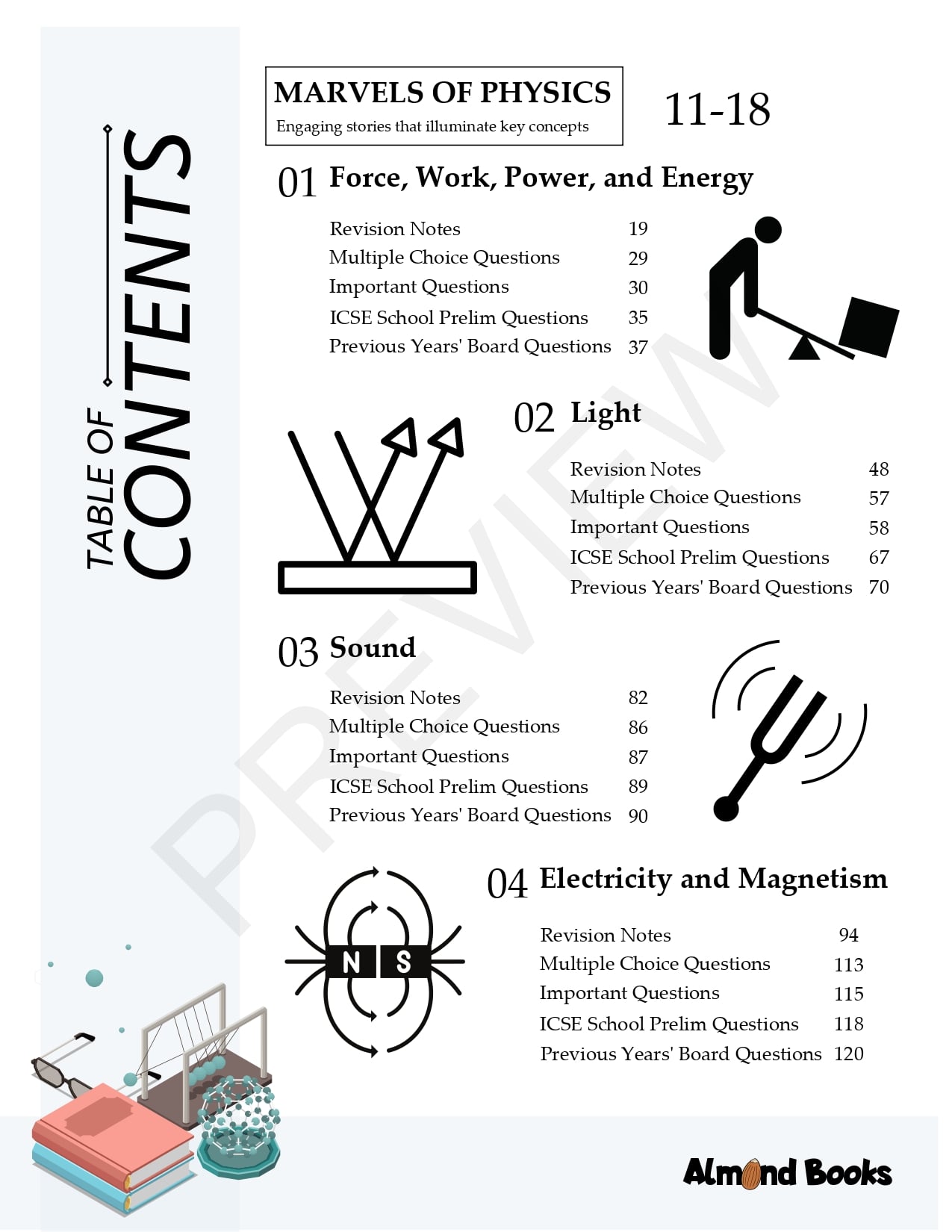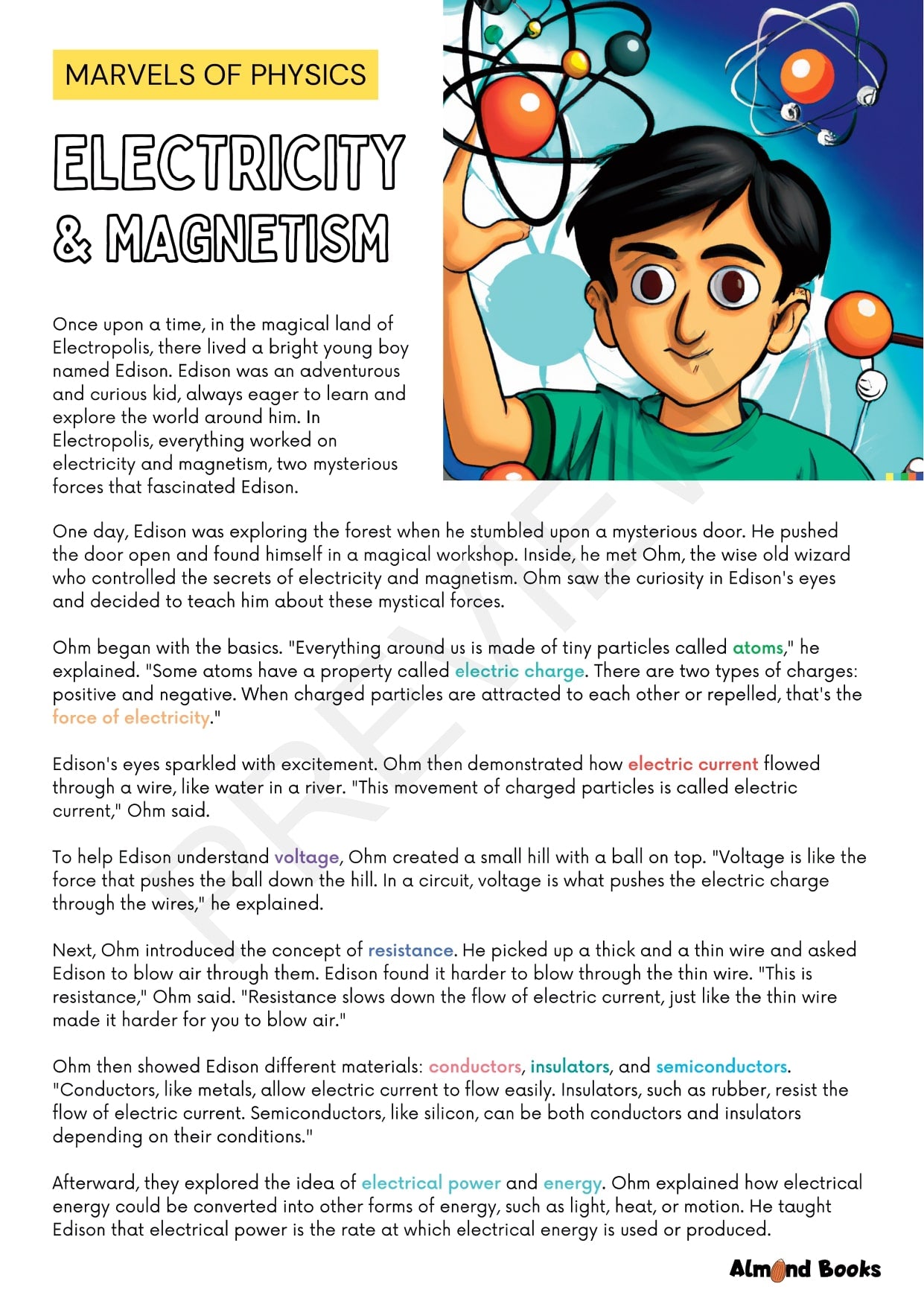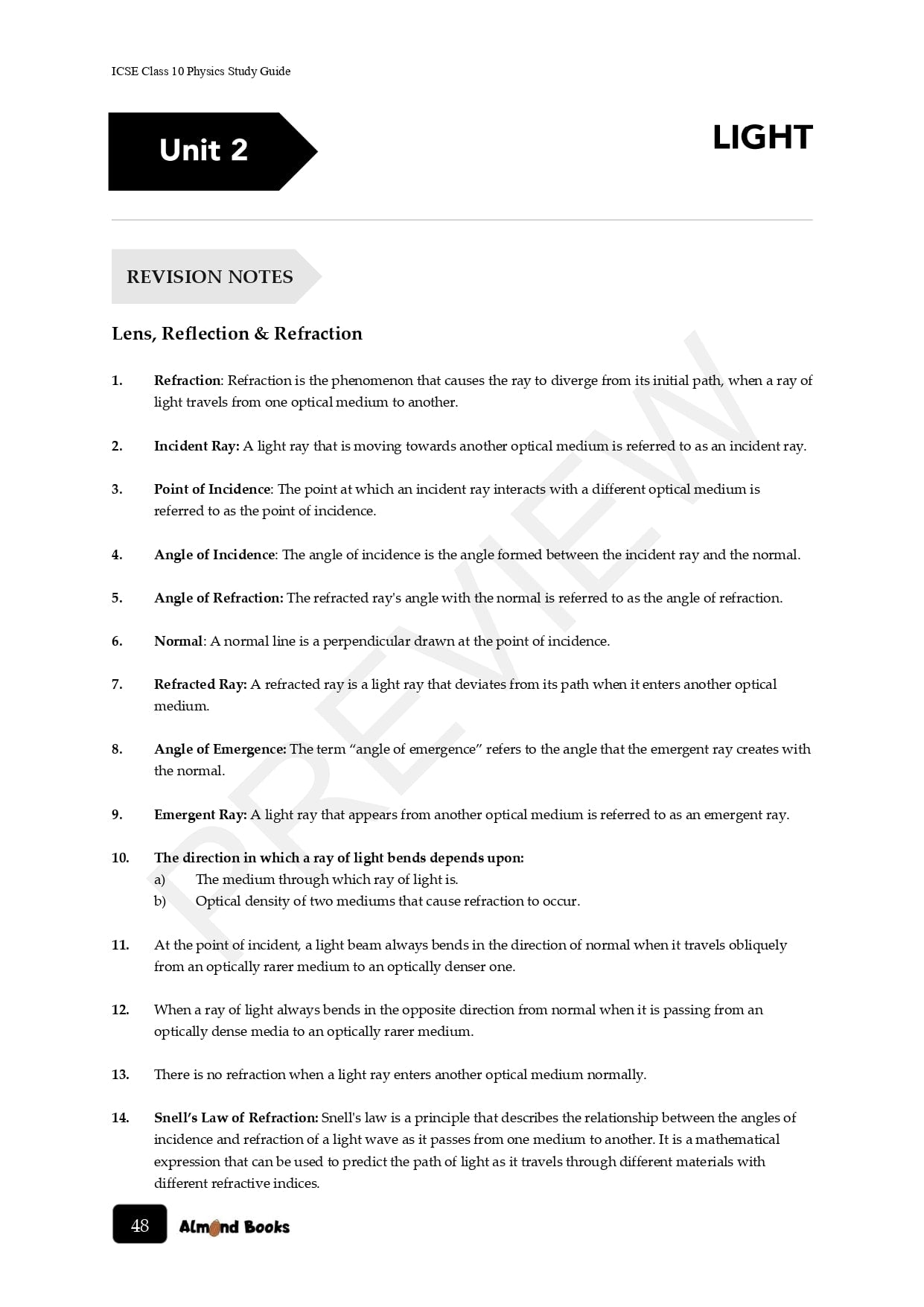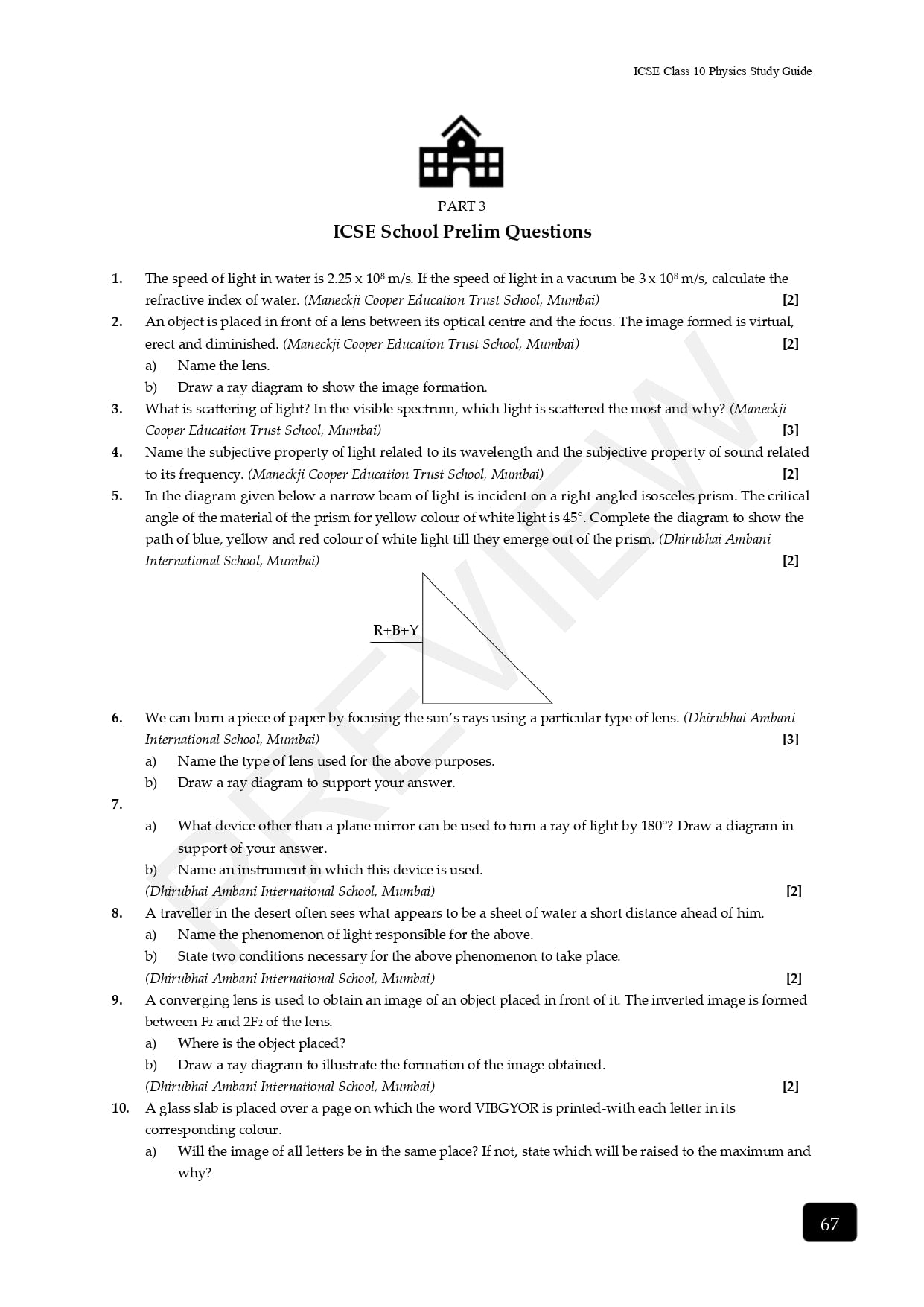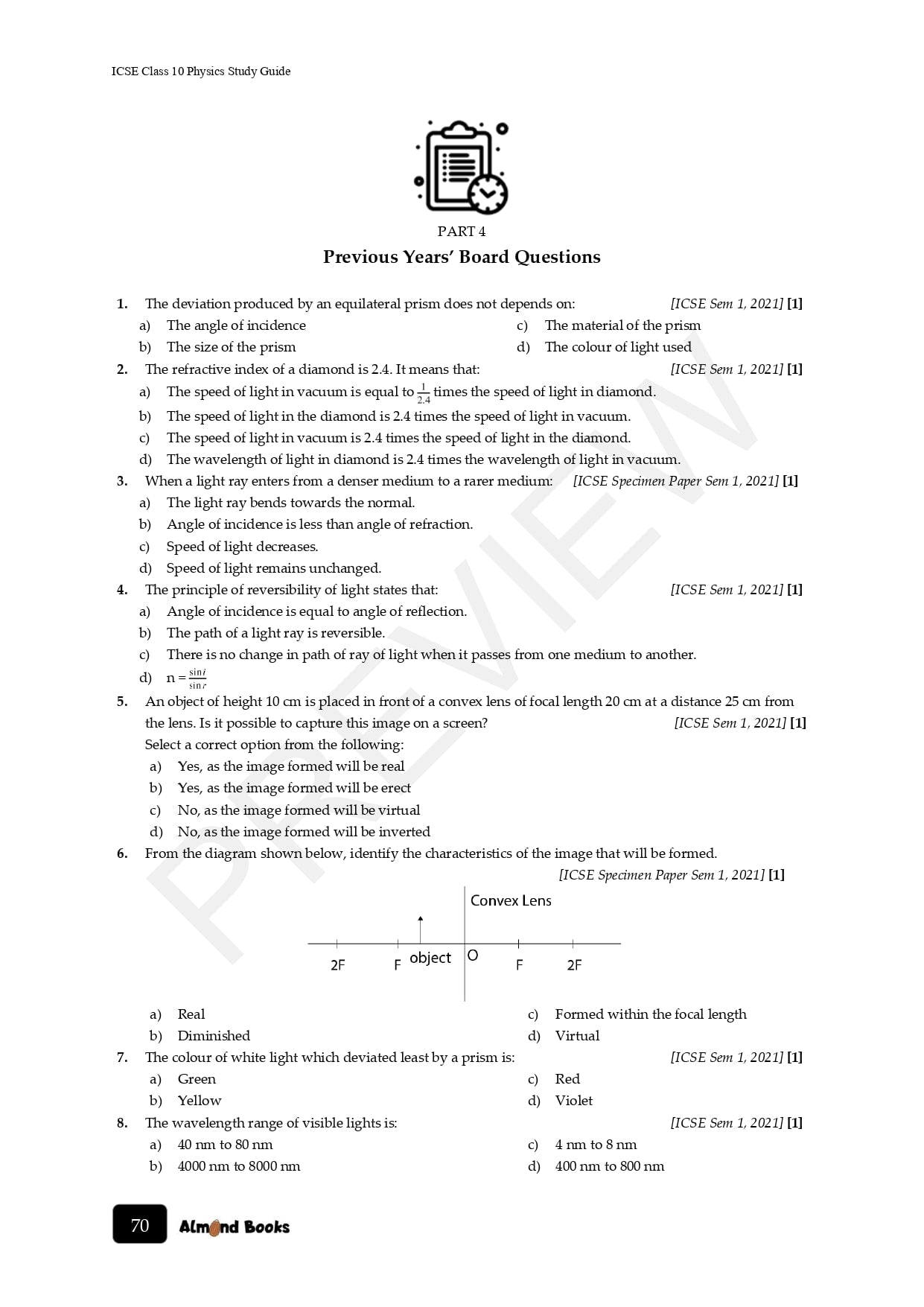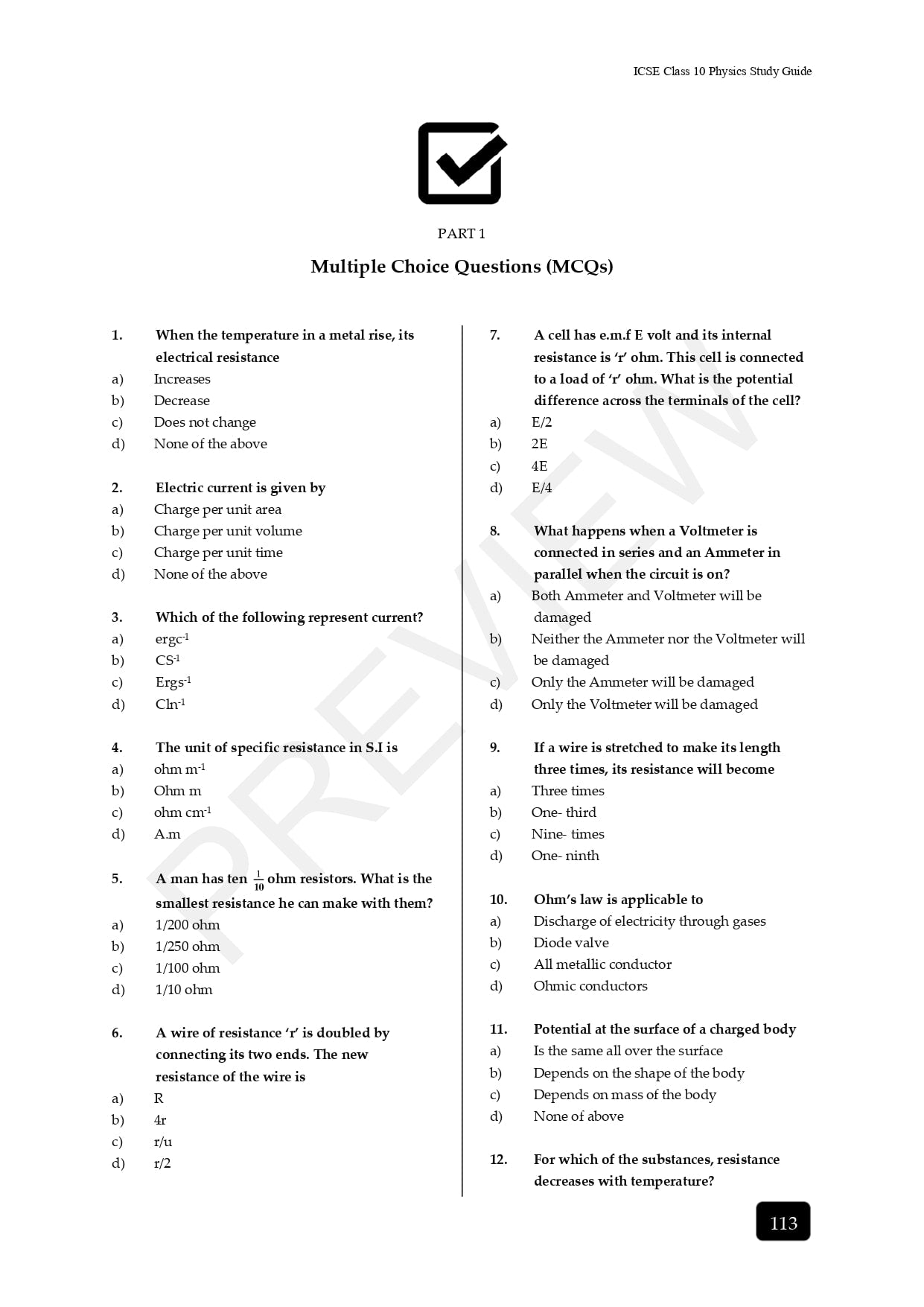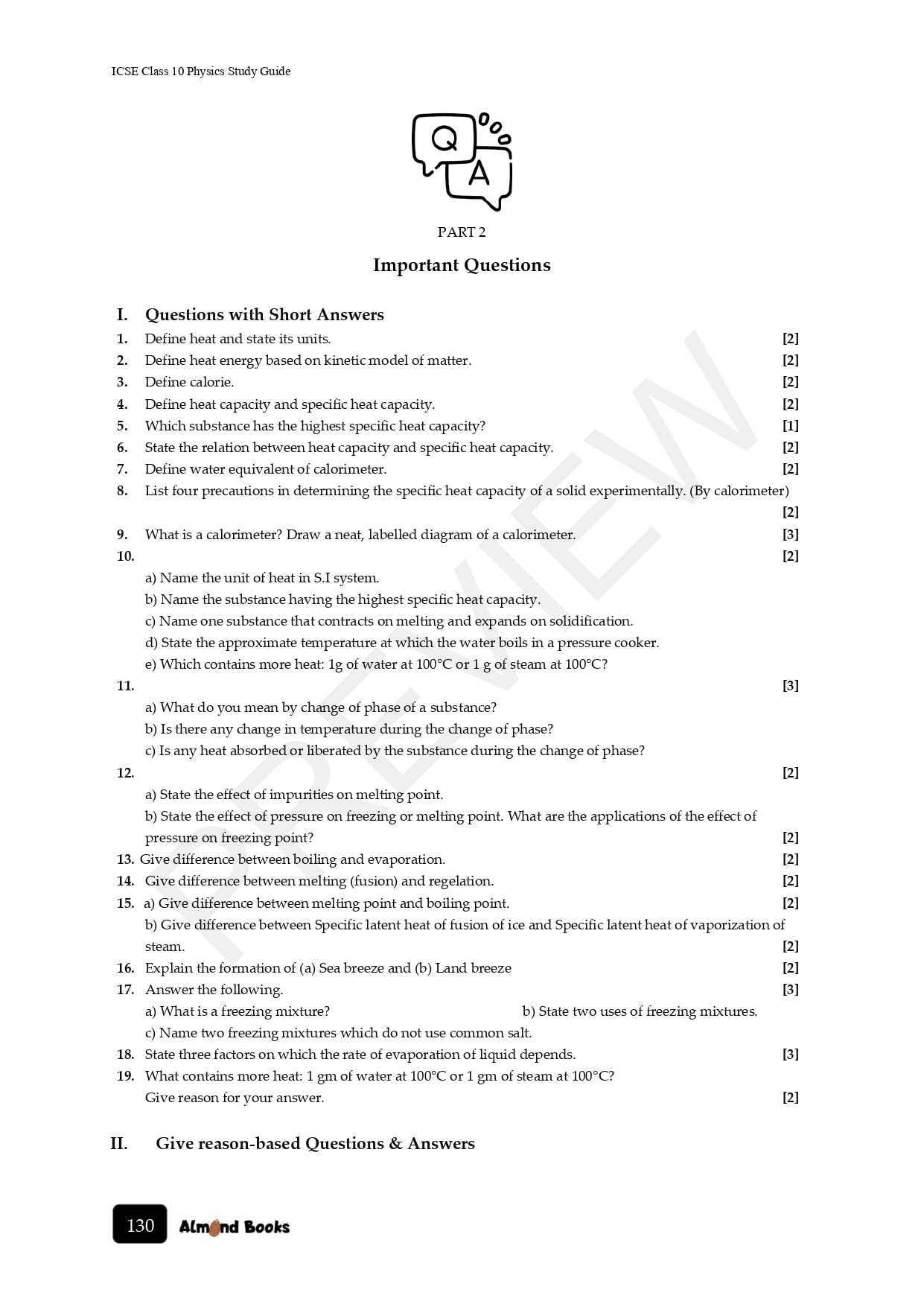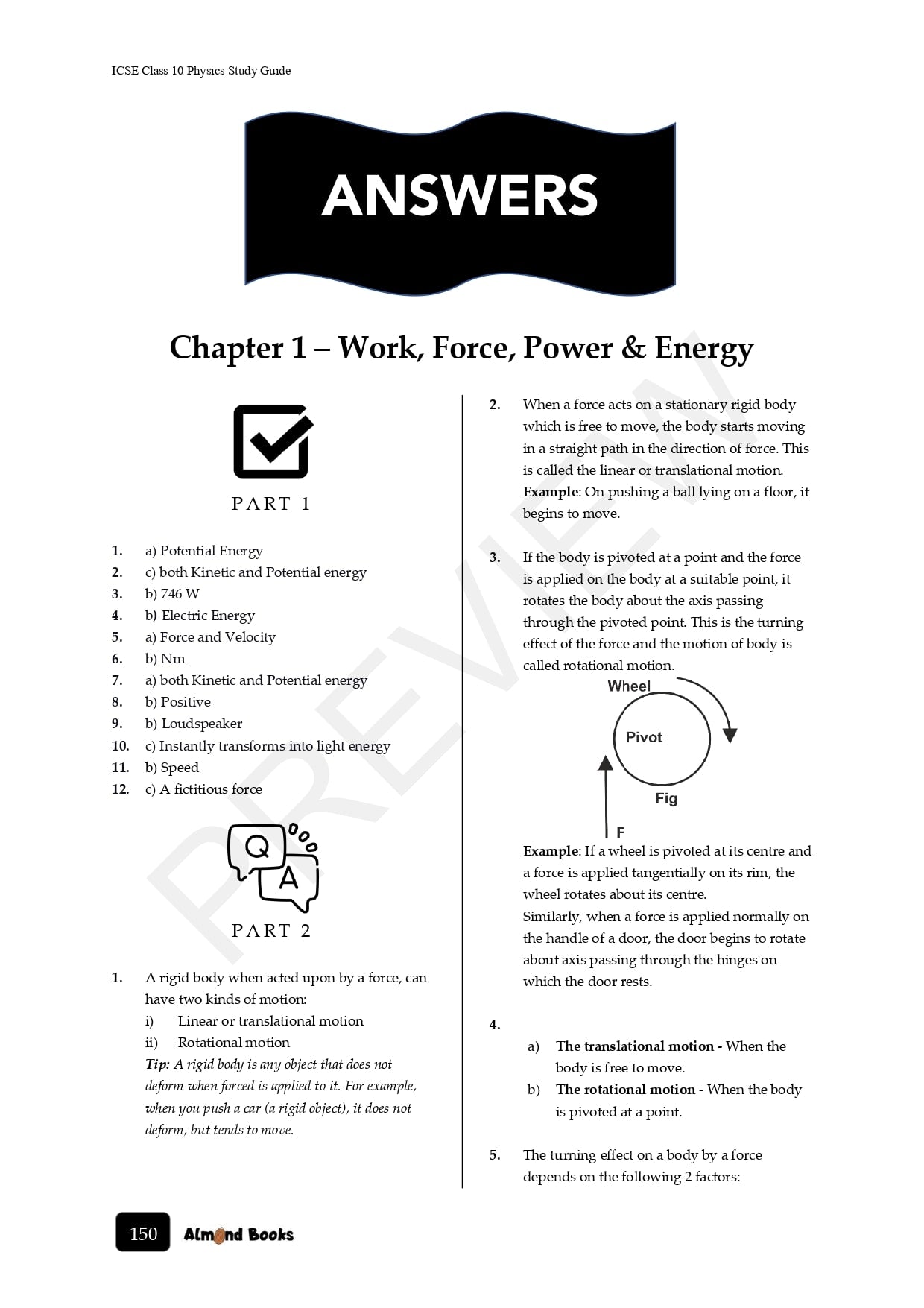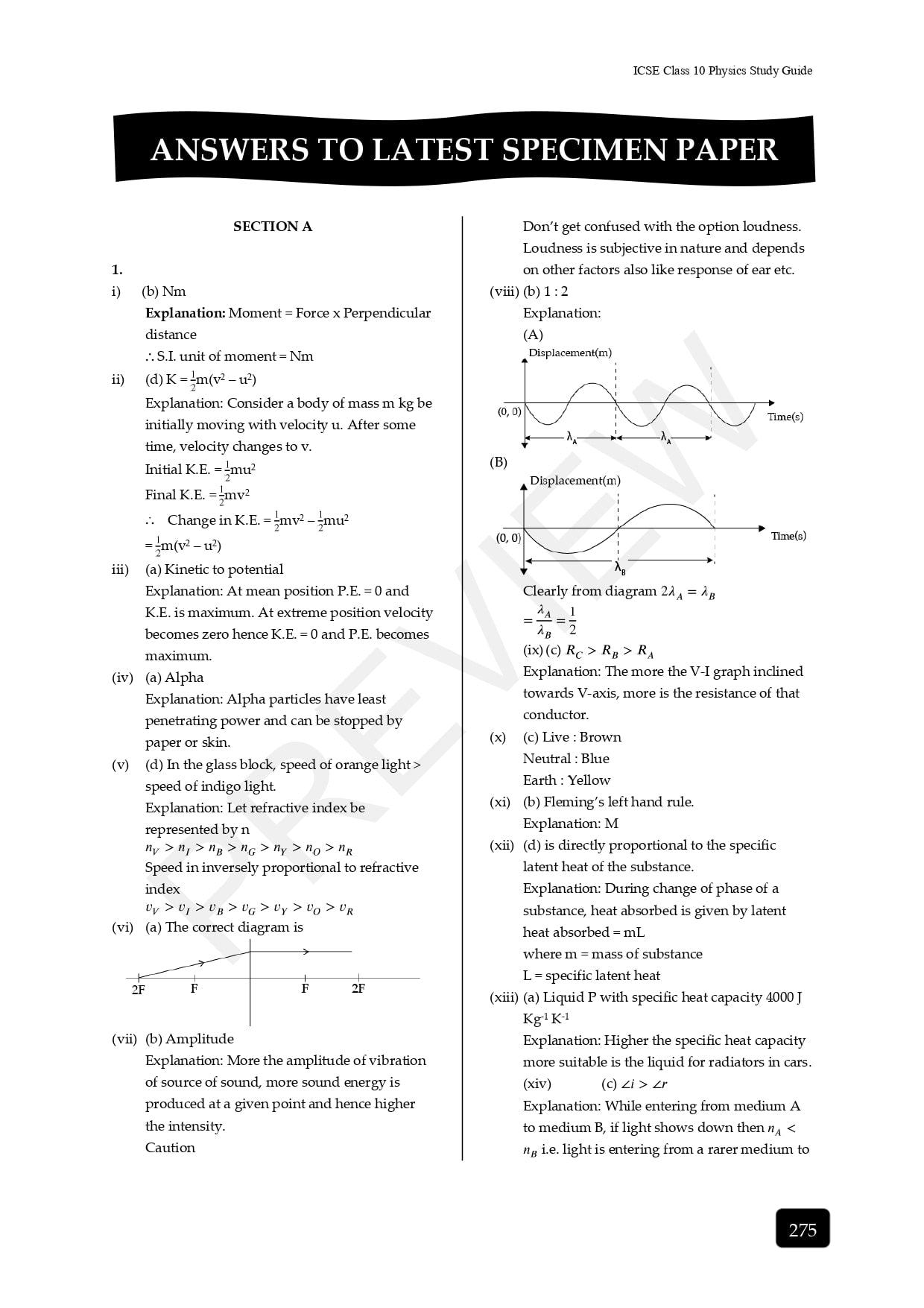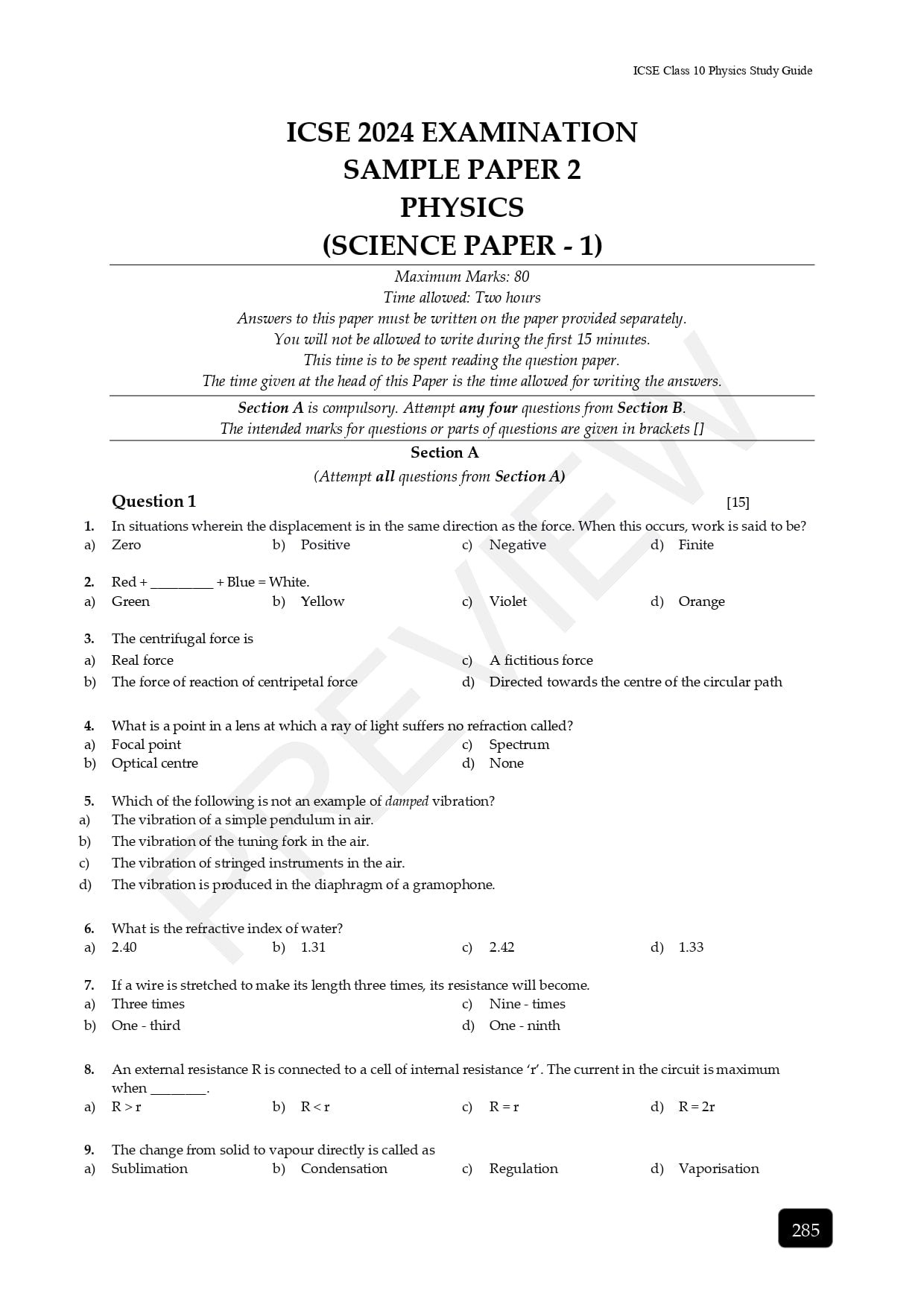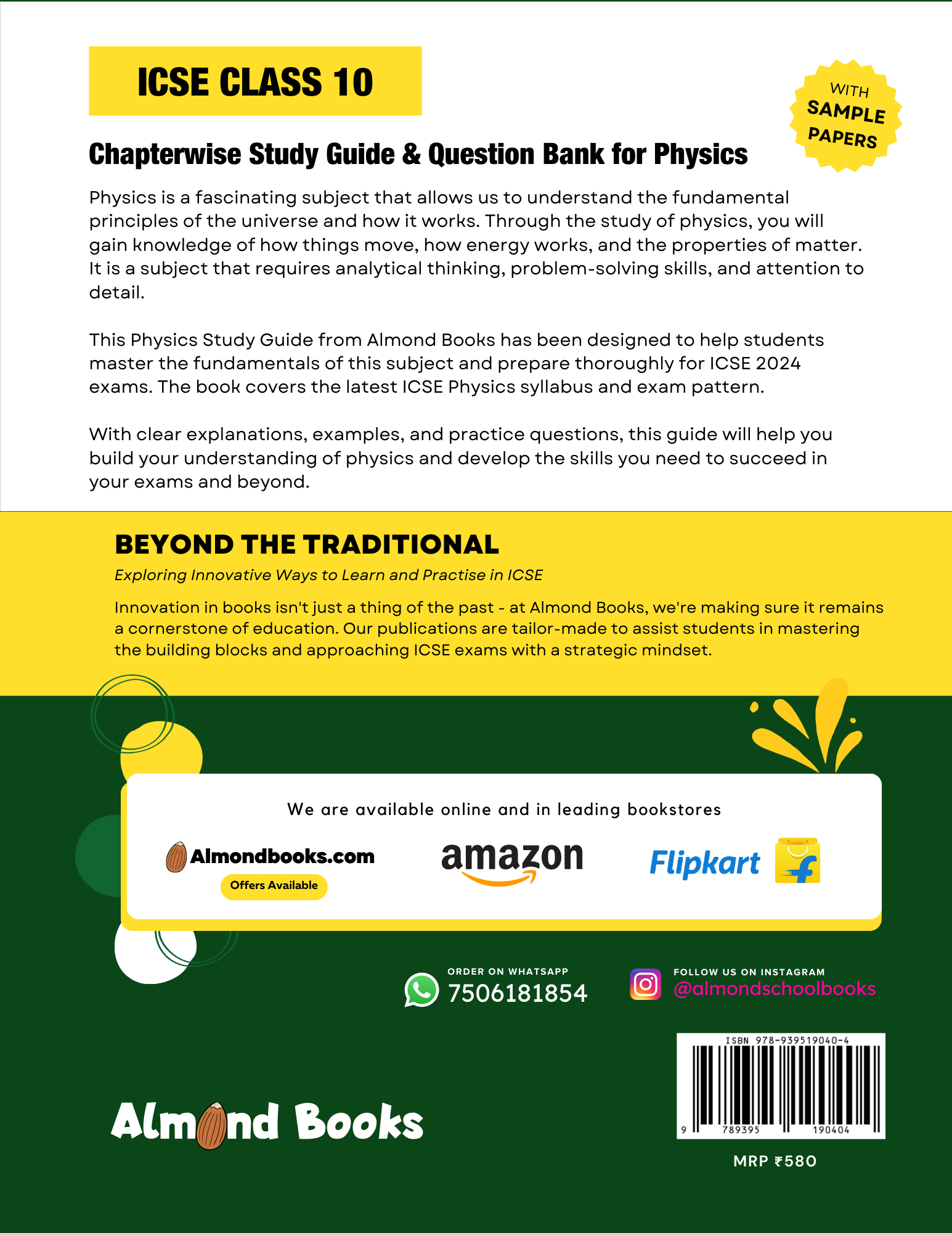 Almond Books ICSE Class 10 Physics Study Guide (For 2024 Exam)
Sale price
Rs. 580
Regular price
123 students and teachers are ordering this book right now
🎁 Get Rs. 80 OFF with discount code ALMONDS
🚚 Free delivery across India on orders above Rs. 500
💰 Cash on delivery available
Almond Books ICSE Class 10 Physics Study Guide (For 2024 Exam)
ICSE PHYSICS Study Guide Notes + Question Bank + Sample Papers for 2024 Exam (Fully Solved)

Unlock the secrets of the universe with Almond Books' Physics study guide! From understanding the forces that shape our world to grasping the inner workings of electricity, light, and sound, this comprehensive resource provides a great way to strengthen your fundamentals on this subject.
Plus, with practice questions and chapter-wise revision guide included, you'll have everything you need to ace your ICSE Class 10 exams and ace the concepts you use every day.
The book follows the latest ICSE Physics syllabus published by CISCE.

Contents of this book (Chapter-wise)
REVISION NOTES AND QUESTION BANK
Theory review, definitions, SI/CGS units, and examples to clarify concepts.
Multiple-choice Questions (MCQs) with answer keys.
New and important theory and numerical problems in physics with step-by-step solutions.
Questions from popular ICSE School Prelim Exams with step-by-step solutions.
Important questions from past ICSE Physics Board Exams with detailed solutions and feedback from Board Examiners.
SAMPLE PAPERS & OFFICIAL SPECIMEN ANSWERS
Physics Sample Papers
Answer key for latest official ICSE Physics Specimen Paper
Units covered in this book (Based on Concise Selina/Evergreen Publication Physics Textbooks)
Force, Work, Power and Energy

Light
Sound
Electricity and Magnetism
Heat
Modern Physics
Don't miss out on this opportunity to supercharge your scientific knowledge - get your copy of Almond Books' Physics study guide today!
| | |
| --- | --- |
| SUBJECT | Physics |
| TARGET EXAM | ICSE Class 10 |
| EDITION | 2024 |
| AUTHOR | Multiple |
| PAGES | 262 |
| PUBLISH DATE | 2023-03-17 |
| PUBLISHER | Almond Books |
| TYPE OF MATERIAL | Printed Book/Paperback |
| RETURN PERIOD | 7 days |