Almond Books ICSE Treasure Chest Workbook Crossword Answers (Class 9)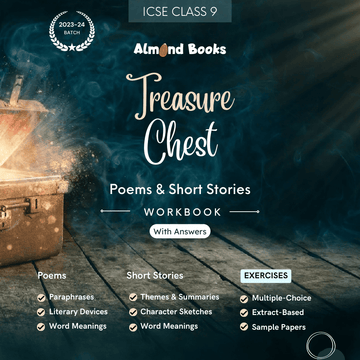 ICSE Treasure Chest Workbook (Class 9)
Welcome to Almond Books! We're thrilled that you've chosen the Treasure Chest Workbook and we hope it's been a valuable resource in your studies so far. You can find the solutions for the crosswords available for download here.

Please Note: We made a few corrections to the crosswords after the initial printing. Take a moment to review the questions carefully to ensure you have the correct answers. Keep up the great work and enjoy your studies!
Download Crossword Solutions
Fill the form below to download the crossword answers right away!
Trending ICSE Class 9 Books