Almond Books ISC Prism & Rhapsody Workbook Classroom Activity & Sample Paper Answers (Class 11)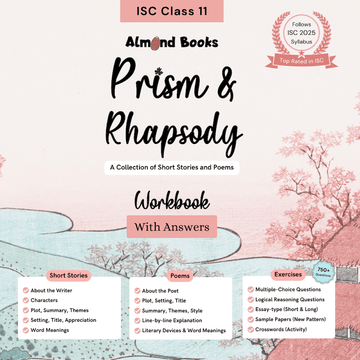 ISC Prism & Rhapsody Workbook for Class 11
Thank you for choosing the Prism & Rhapsody Workbook from Almond Books.
We sincerely hope that you are finding the book helpful in your studies. As an additional feature, the workbook includes several classroom activities and sample papers for your practice.
You can download the solutions for them on this page.
Download Solutions
Fill the form below to download the answers to all classroom activity sections and sample papers.
Popular ISC Books
Sale price
Rs. 580
Regular price
Sale price
Rs. 672
Regular price
Rs. 672
Sale price
Rs. 400
Regular price